To add a new style of citation to your available citation styles in ProQuest, an admin will need to login to the ProQuest Admin Module (PAM).
If you do not remember your PAM credentials or need a login, please contact Customer Support.

Once logged in, navigate to the User Interface option in the left-hand menu, then select Interface Settings.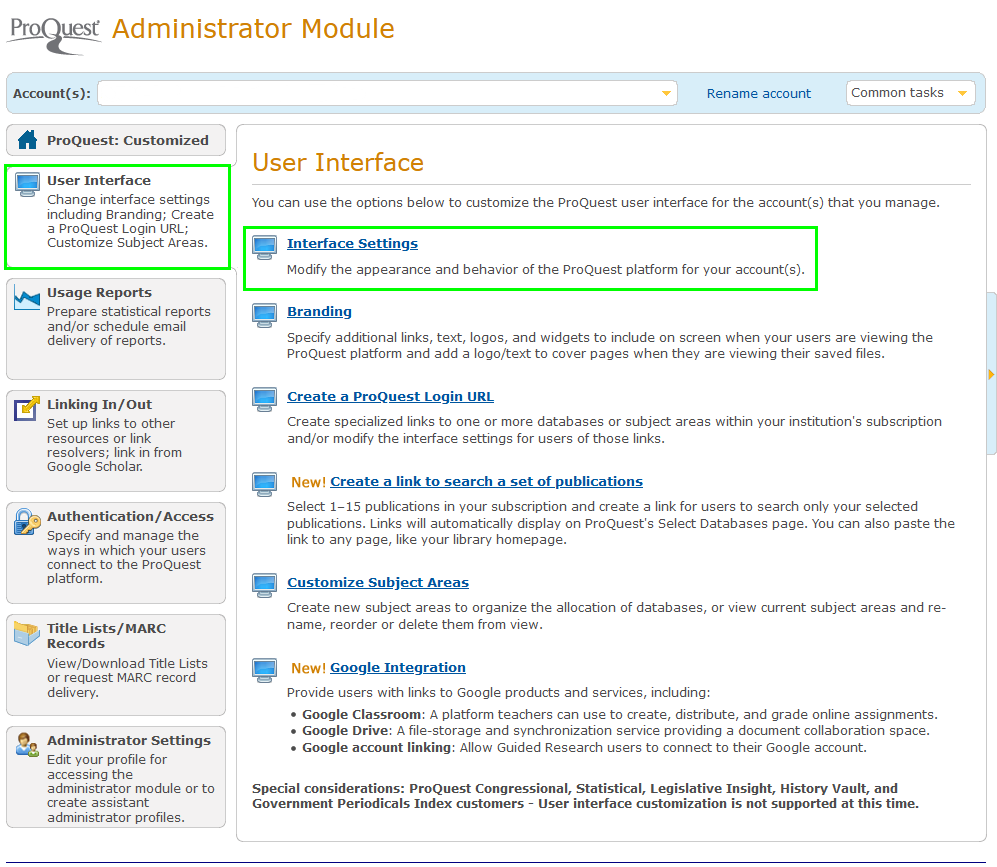 Scroll down and you will find the Citation section. Here, you can customize your list of available citation styles on the ProQuest platform.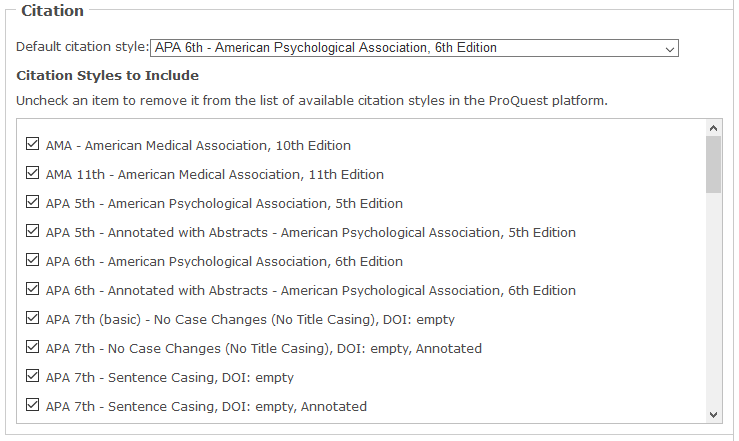 Once your options are selected or de-selected, make sure to press the Save Changes button at the bottom of the page. 

If you have any further questions, please contact Customer Support.