In order to insert an "Ask a Librarian" widget (or other widget) into ProQuest, first you will need to login to the ProQuest Admin Module, or PAM. If you need a login to PAM, please contact support.

Once logged in, navigate to Interface Settings > Branding



Then, click on the Widgets tab.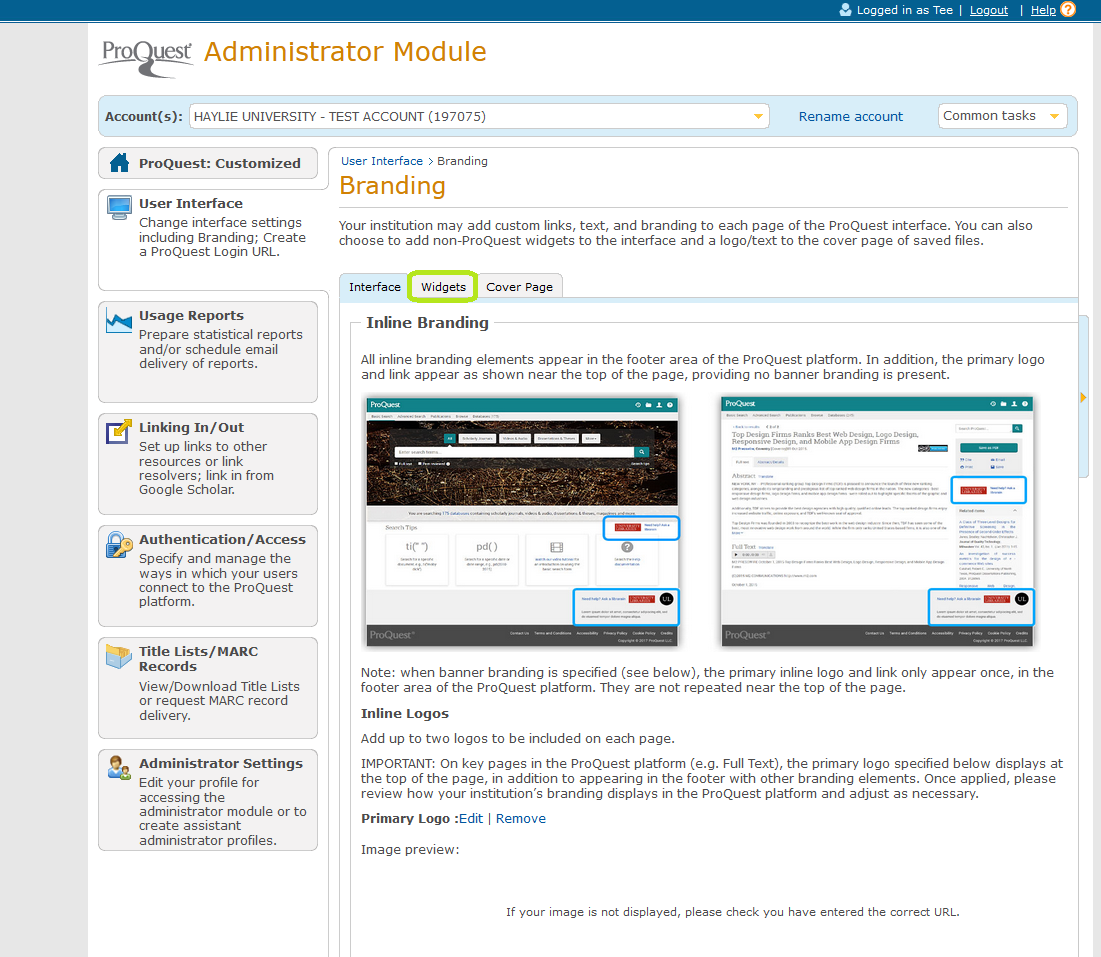 And then, click the Add Widget button near the bottom of the page.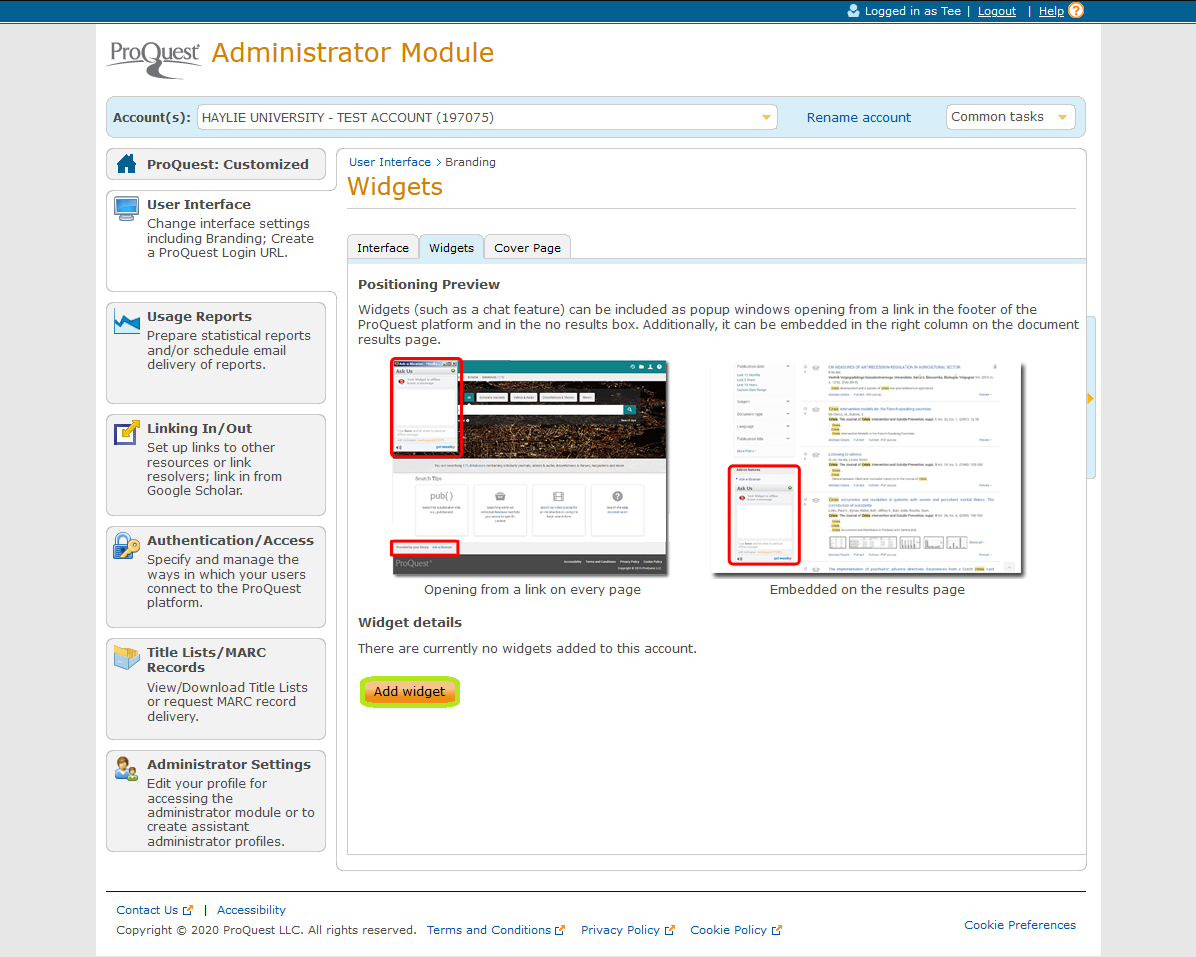 Title your widget, and paste the HTML for the widget in the provided fields. Make sure to enter your widget dimensions as well. The maximum width is 225 pixels and the maximum height is 300 pixels.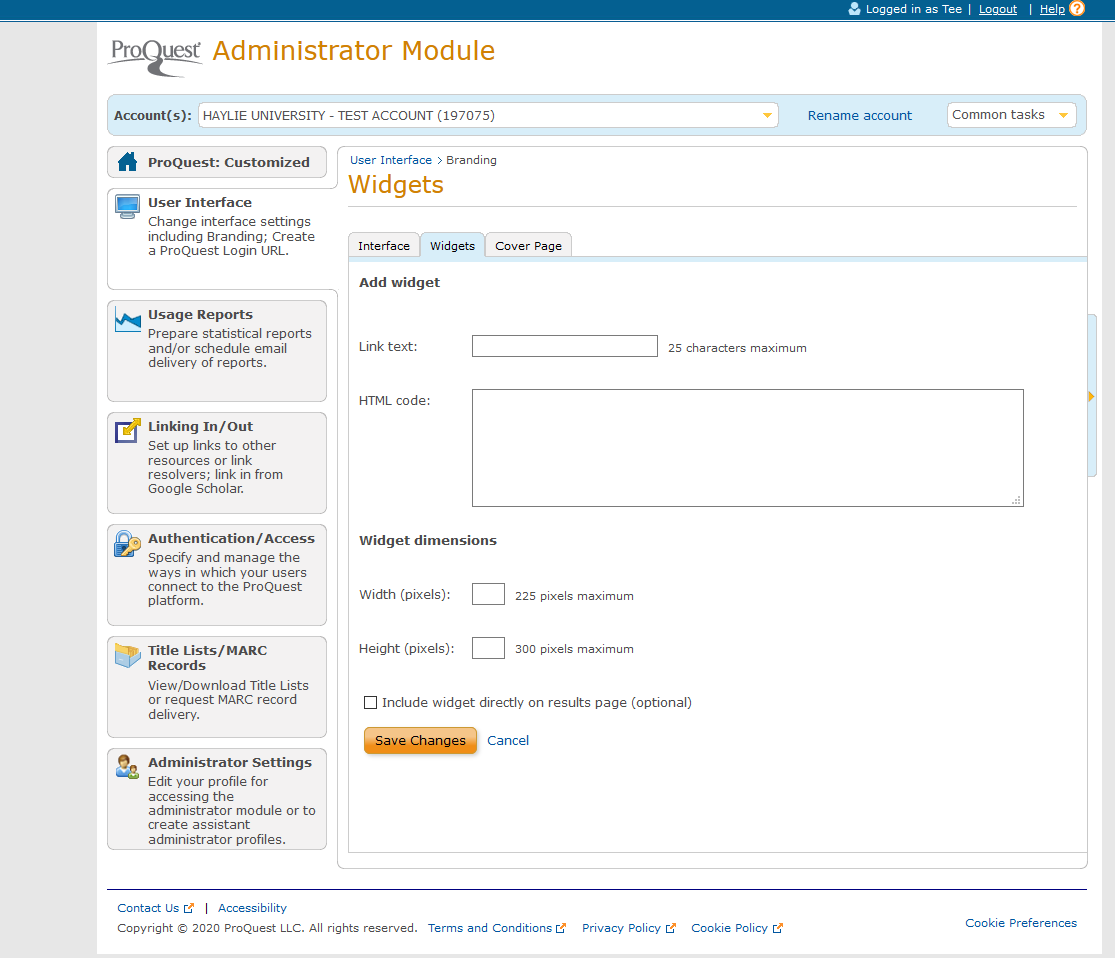 Note: The option Include widget directly on results page is optional, but if enabled, it will display a link to your widget on all search result pages as well.

Once completed, press the Save Changes button. Your widget will be saved, and appear as below. You can have up to 4 widgets saved to your account.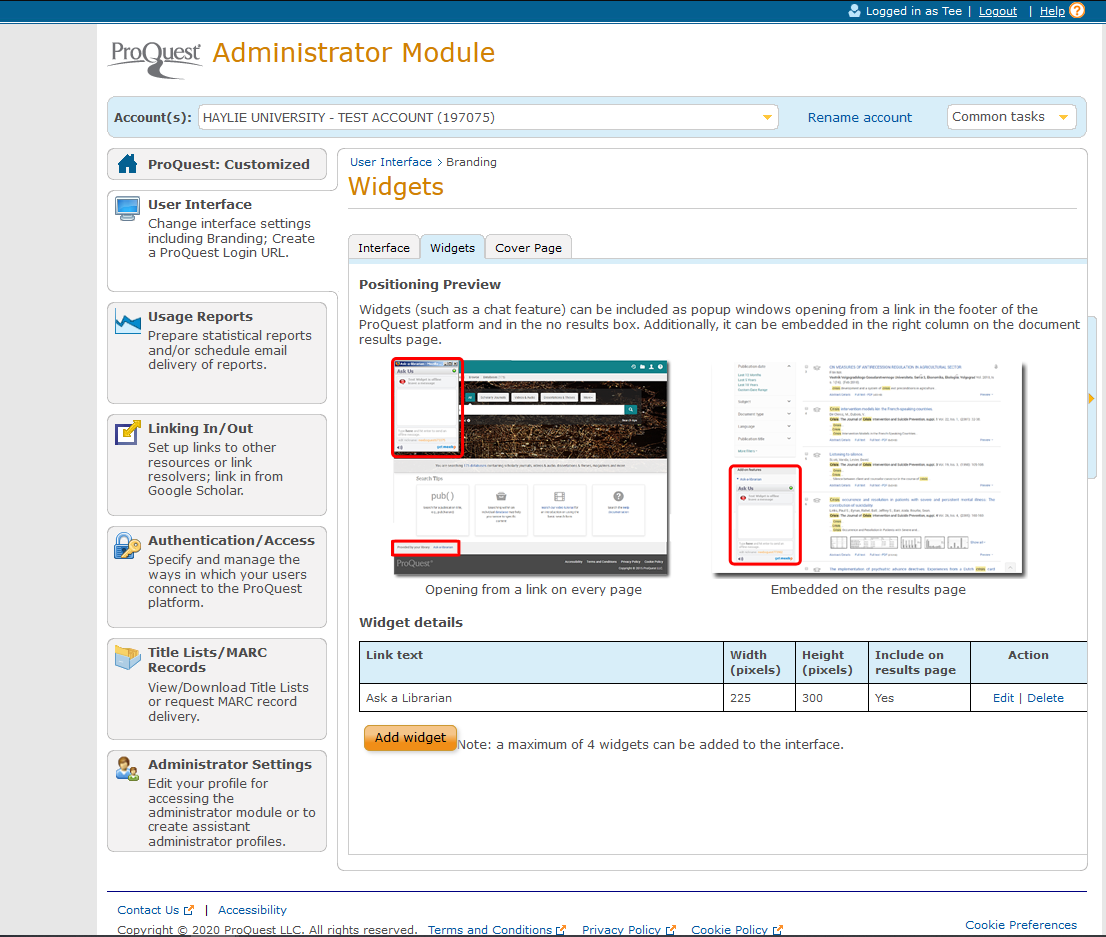 Once added, your widget will appear near the bottom of the ProQuest platform page, like so :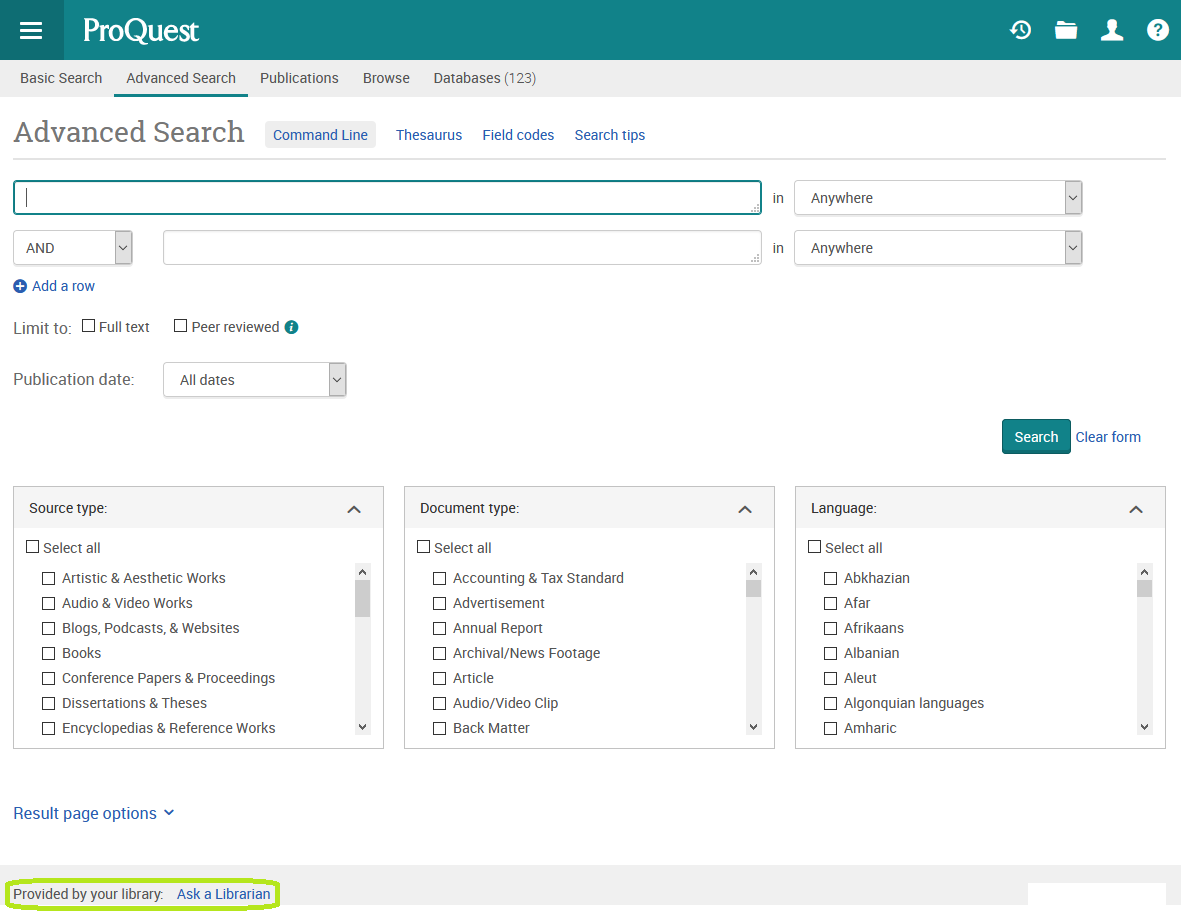 Once clicked, the widget will open in a new window :