You can get easily get a citation for any book on your Ebook Central site.

Three different ways to get a citation:
1. From the Detail Page, before even opening the book: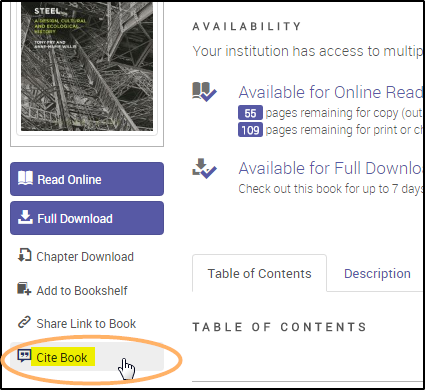 This opens a "Citation" window
: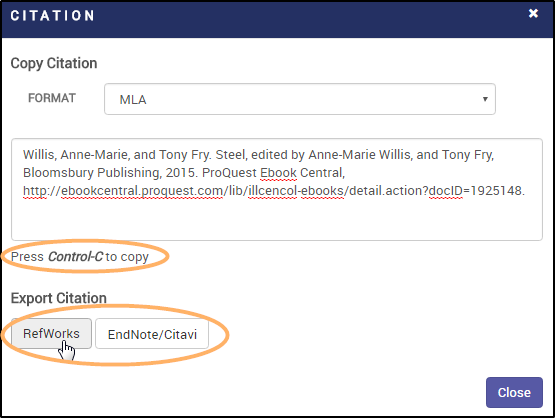 From here you can:
Choose the citation format (for this citation only) using the "FORMAT" drop-down menu.
Copy the citation, to paste elsewhere
Export the citation in one of the two listed formats. If you use a different citation management tool than those listed in the Citation window, >See more

When you copy from a book, a citation is automatically included with the copied text.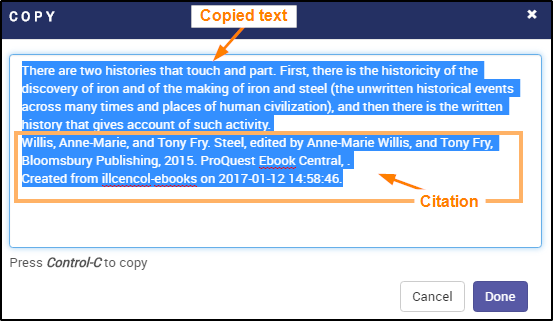 When you print or page-range-download, a citation is automatically included at the bottom of every page: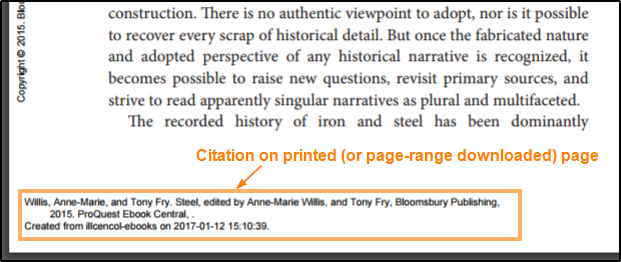 To change your default citation format:
Sign in to your personal Ebook Central account (if you aren't already)
Go to Settings, Profile (top right of Ebook Central screen):

Select your desired default citation format:
​


Editions of the citation formats
used in Ebook Central:
APA – 7th edition
Chicago/Turabian – 16th edition
Harvard
MLA – 8th edition
Vancouver – 3rd edition
Note, 
​
Ebook Central citations are
not chapter or page specific
.