Enhancements to the ProQuest Support Center
We're making improvements to the ProQuest Support Center to help you more quickly and easily find the support information you need. You'll see upgrades to the ProQuest Support Center including an improved, more responsive page design for better access on mobile devices.
Why is the ProQuest Support Center being redesigned?
We've received feedback from users and librarians through direct engagement, testing and analysis of usage patterns and behavior. We're responding with changes to the Support Center that will give users a simpler, more visual workflow. To better support users on tablets or mobile devices, we've also made the new design more responsive.
What about access to my cases, history and notifications in ProQuest Support Center?
Your access to cases, case history, article notifications will not change. There will be no loss of information. All features previously available in Support Center will still available, although you may notice navigation or feature location has changed to make it simpler for users to locate information.
What will change in the ProQuest Support Center?
We're making improvements in three key areas:
New design for improved user experience
Users will benefit from a new design, built specifically for support content and information, that is now responsive across any device they might be using. And users will see a consistent, unified look and feel throughout ProQuest's Support Center and across its products, which will employ common design elements, patterns and components.
Improved navigation for better search
We're improving navigation options to make it easier for users to navigate to support articles by either product or common issue types.
Easier to engage with ProQuest
We've enhanced and incorporated a more visual workflow to emphasize channels to engage with us and provide feedback.
Enhancements
Find issues by product or common issue types:


Search and browse by product: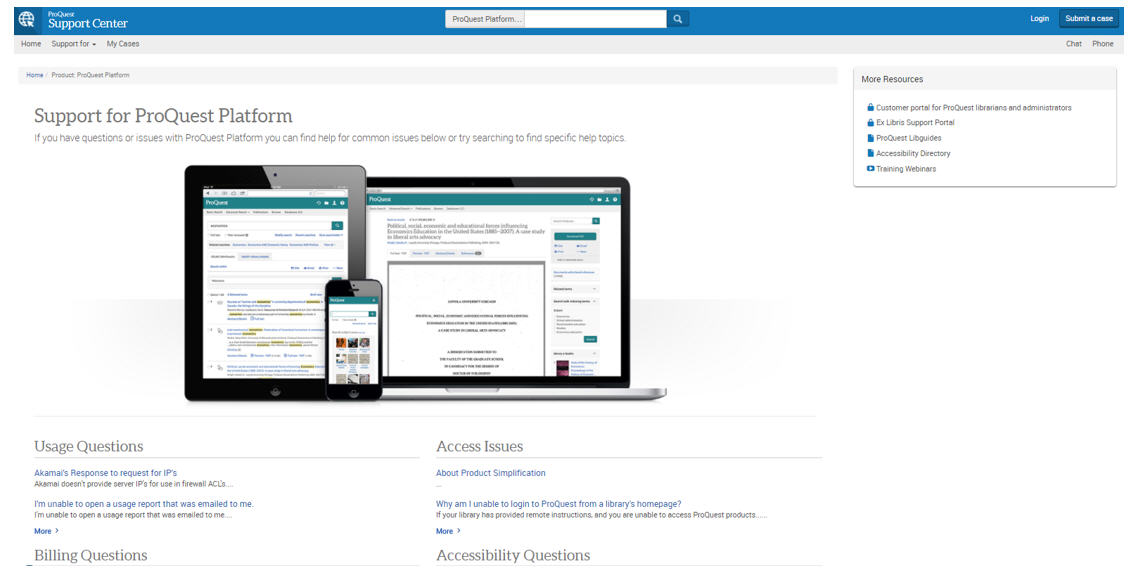 Open articles in new tabs/windows: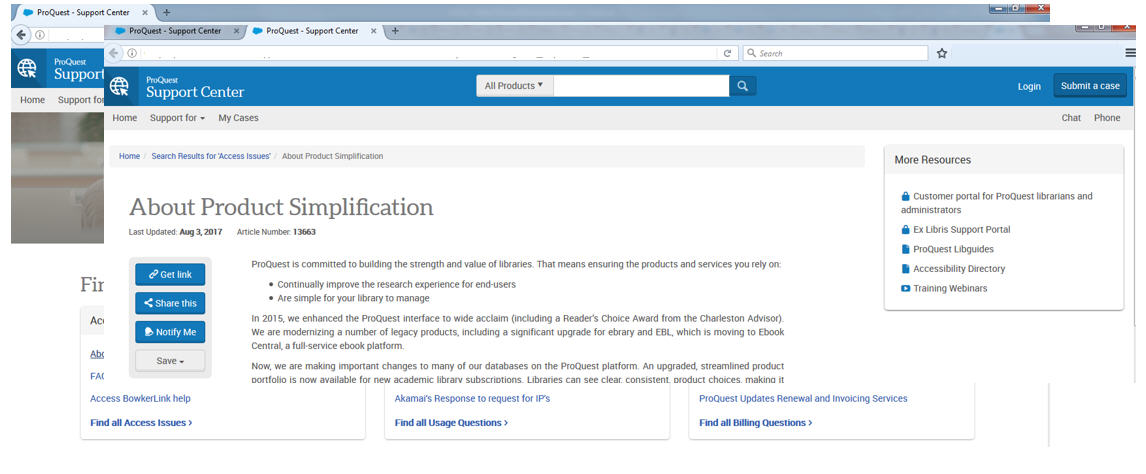 Improved navigation and visualization (submit a case, phone, chat):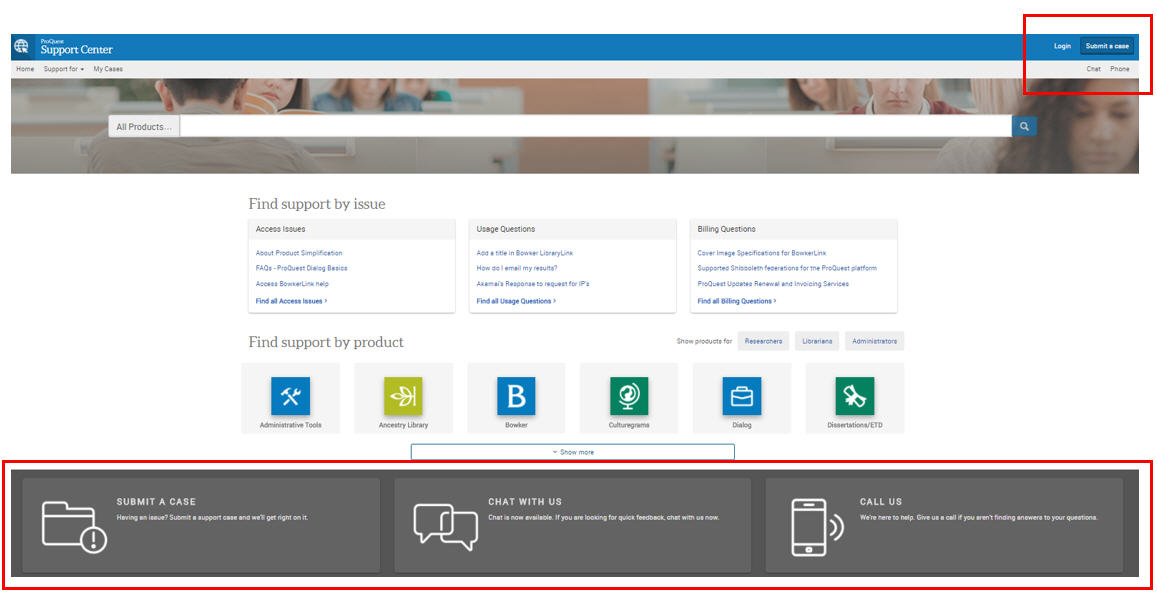 Can I go back to the old interface?
No – we're replacing our old interface. Based on ongoing testing and previews with users and customers, we are confident the improved interface will be more helpful and simpler to use.
Will my search results remain the same as before?
We have not made any changes to how searches are performed or the logic behind our searches. You may find new or additional search results over time as we are continuously adding new support articles.
Where can I go if I have further questions about the changes or need more information?
Your opinion is very important to us. We appreciate your feedback and will use it to make improvements in our site.