From the Invoices tab, click on the transaction number to drill down further into your invoice. This will enable you to view your invoice within the Invoice Portal, similar to the printable format.

You will see both Summary level and Line item level detail in the new invoice format.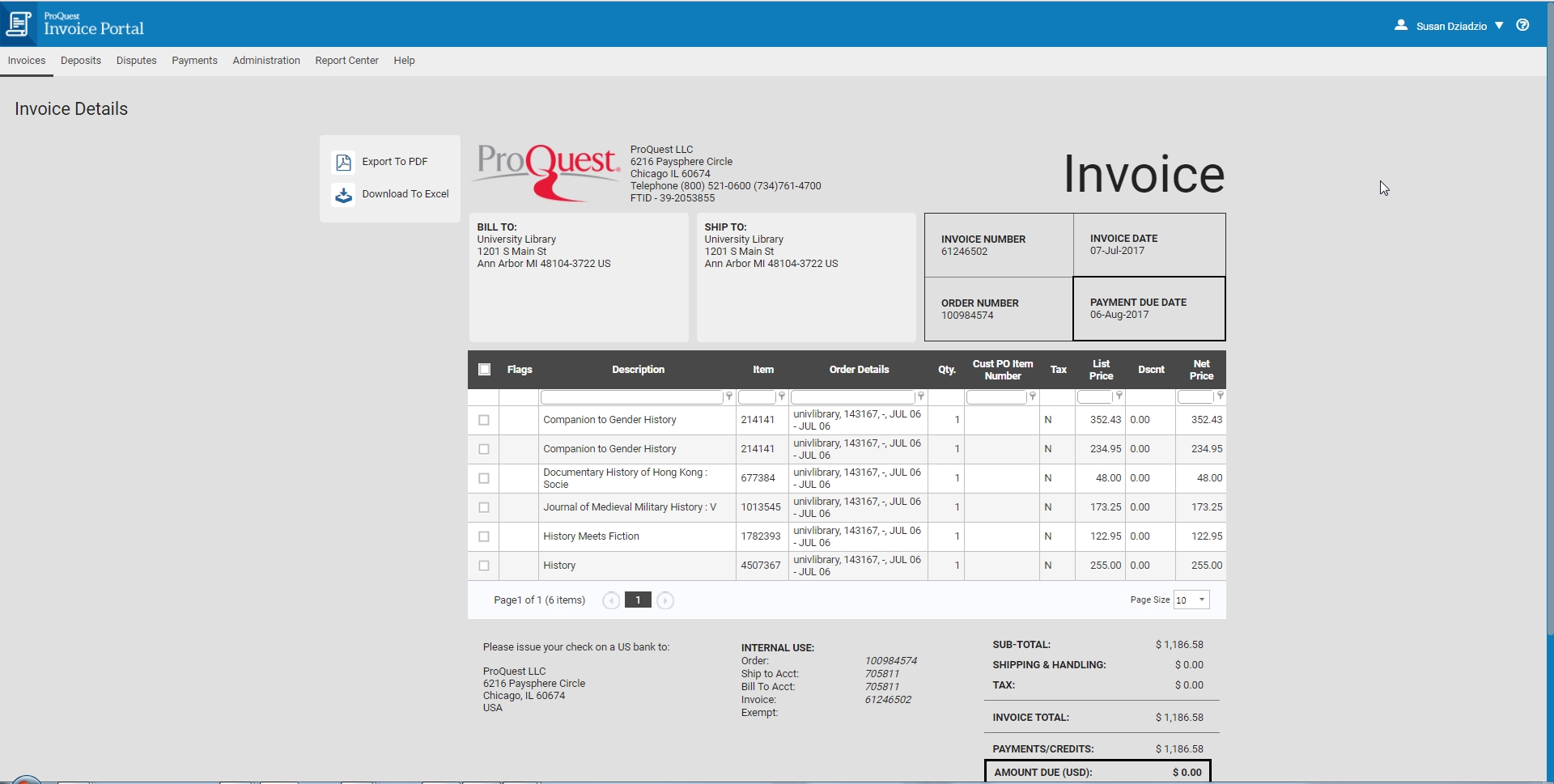 You can also choose how many rows of detail you would like to view at once by searching on any of the columns in the invoice view.
Below is an example of searching on the description column: