A clip allows you to choose a starting and ending point in the middle of the video. This feature can be especially useful with longer videos.
    • To use these features, you will need a 
User Account
. To create or login to your 
User Account
, click on the person icon in the upper right-hand corner. 

     • Login with your user credentials, or click 
Create new account
 if you need to set one up.          
Note:
 If you have an existing account, but can't remember your login credentials, please
contact Technical Support
.
     1. On your chosen video, click the 
Clips
 menu, and then the 
Create a new clip
 button.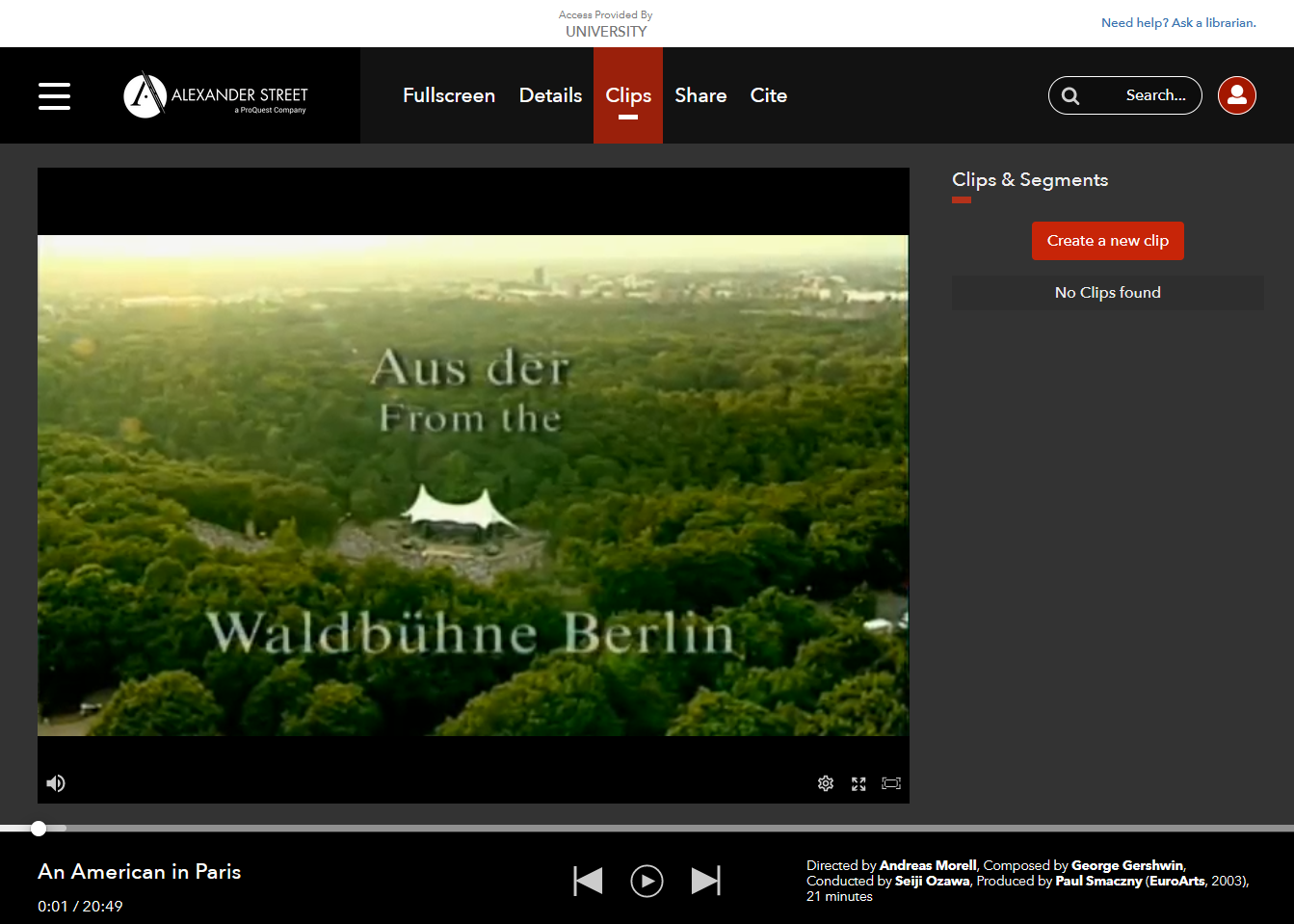 2. You will see the below Clip menu.
          3. Grab the bullet points on either end of the video timeline, and move them to your desired clip section and length. Or, alternatively, you can enter in the Start and Finish times manually.
          4. Enter your clip's Title and a description. 

          5. Be sure to choose your Visibility. If you wish to Share the clip later, the clip cannot be Only visible to you.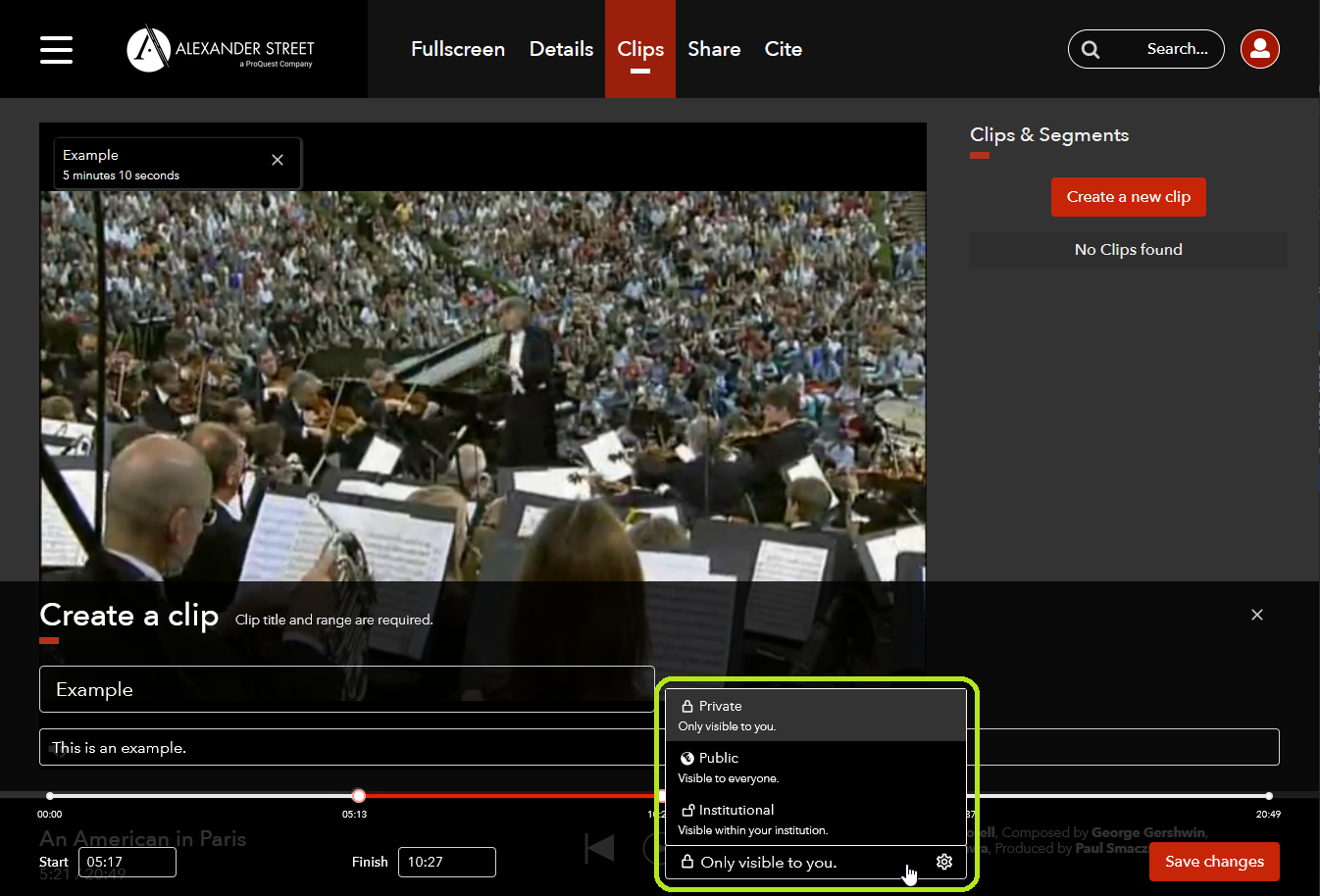 6. Select Save changes

          7. Once your changes are saved, your clip will appear in the Clips list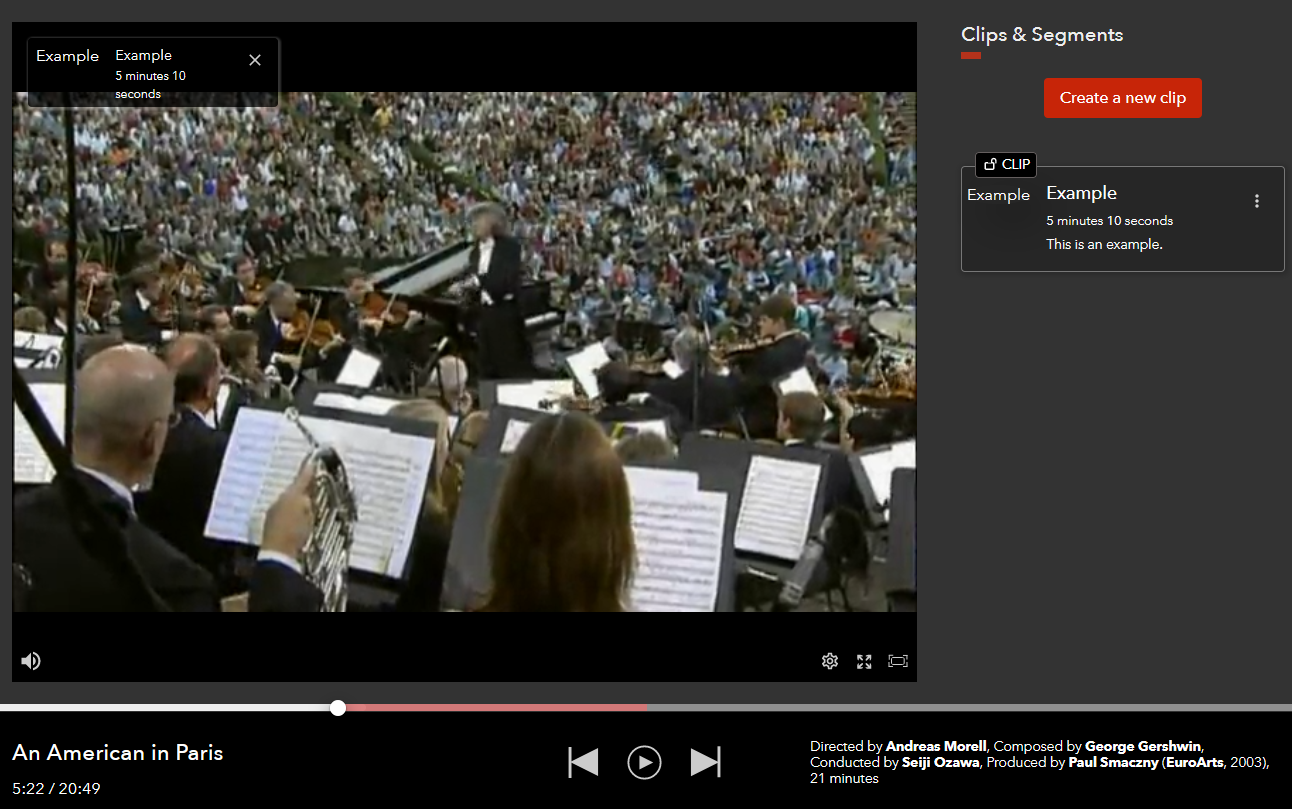 8. If you wish to Share, Edit, or Delete your clip, click the three vertical dots and make your selection

          9. You can also Share clips made by other users, by clicking the three vertical dots on other clips you may find.