The Following section of a Summary usage report example shows several bolded database collections lines while others are not.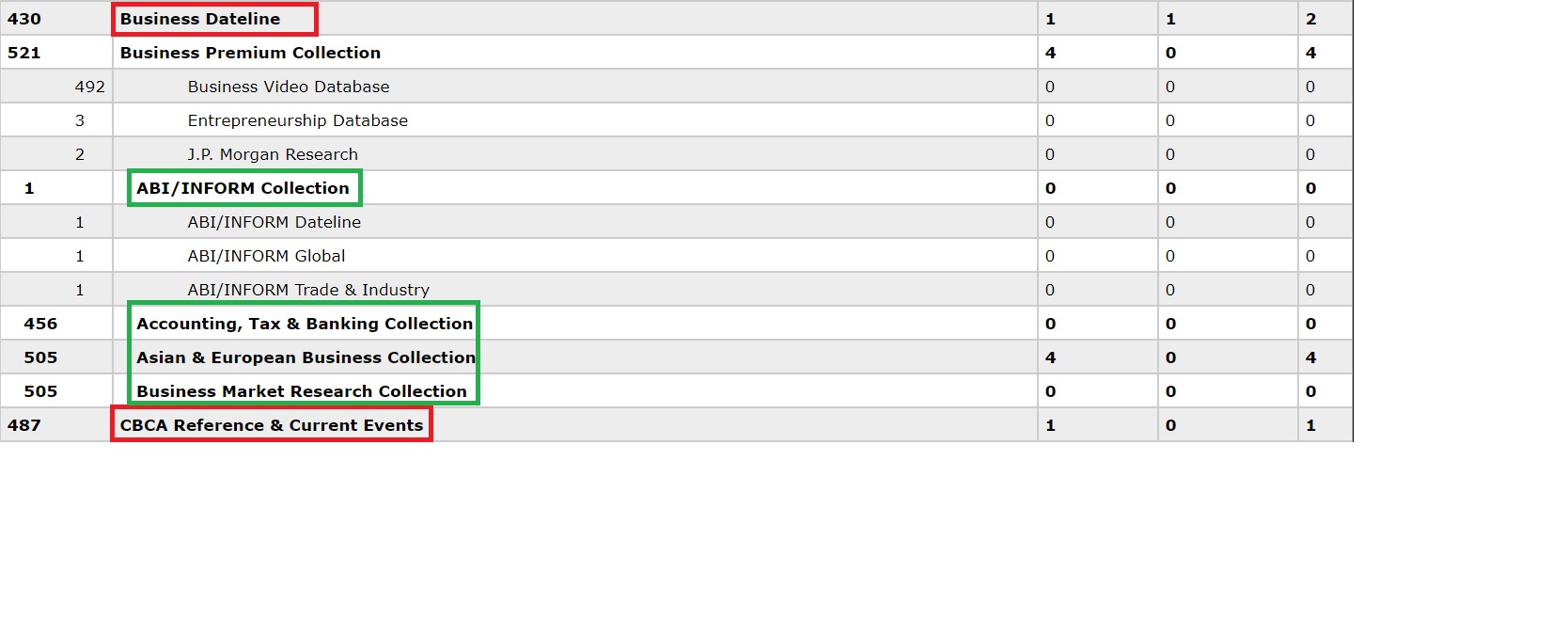 Bolded lines mean that they include other sub-databases. 
Business Dateline is bolded but there are no sub-databases shown on the report. This means that it includes "hidden sub-databases". The reason behind hiding them was to simplify the display of the usage report. All usage will be included within the bolded parent database.
The same applies to Accounting Tax & Banking Collection, Asian & European Business Collection, Business Market Research Collection and CBCA Reference & Current Events.
Customers have an automatic subscription to those hidden databases when they subscribe to any of those bolded parent collections. Each bolded collection has its own hidden sub-databases.
The non-bolded sub-databases mean that customers may or may not subscribe to any of them.