If you have chosen to collect Patron data for analysis (for example via your Usage Report), you will also be able to benefit from the Patron Analytics tool available to you in LibCentral.
This, along with Usage and Expenditure Reports will provide you with valuable insight on Patron Behaviour, Geographical Location and preferences.
You will be able to access the tool by logging into your LibCentral account, clicking on Users and Patron Analytics. 

You will be directed to the Survey Form Details, on which you will be able to Enable or Disable Patron Analytics at any time. It is important to know that the survey will only be sent out to Patron once, when they access the Online Reader. 
The Form Details contain several customizable fields that you will be able to adapt to your requirements. The first ones are the Heading and Subheading Text, in which you may want to specify who conducts the survey and for what purpose (this may motivate Patrons to participate). 

You will then encounter two Basic Fields, which you will be able to populate and mark as Optional. The three Custom Fields below also provide you with a drop-down, including preset response options. Please note that it is not mandatory to populate all the available Survey Fields, you will only need to select the ones that you require. 

You can Save your Survey, or click on the Preview button and if you are happy with the Result, click Submit.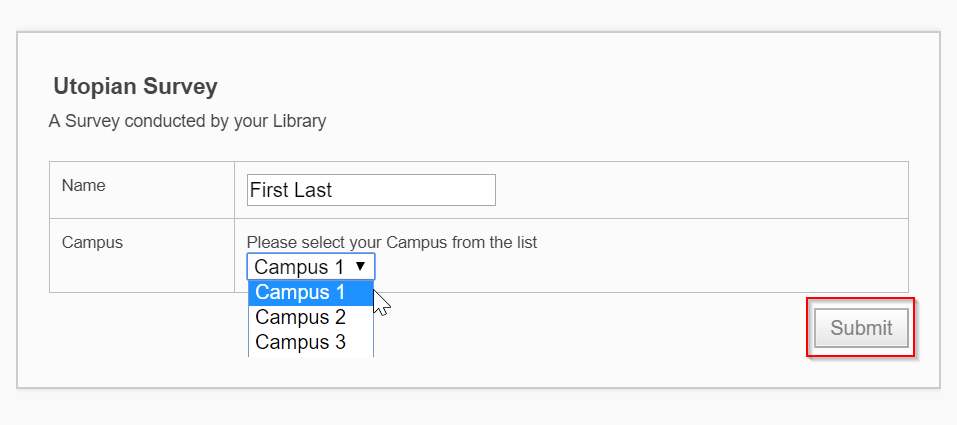 You will be able to Export Patron Data once the time allocated for the Survey has passed, or you can create a new survey by clicking on Clear Patron Data and amending the details in the Customer Fields.
The survey will only be sent to authenticated Patrons and it will be triggered by accessing the Online Reader feature on Ebook Central.