How do I link to a Publication?
1. Select
Publications
from the menu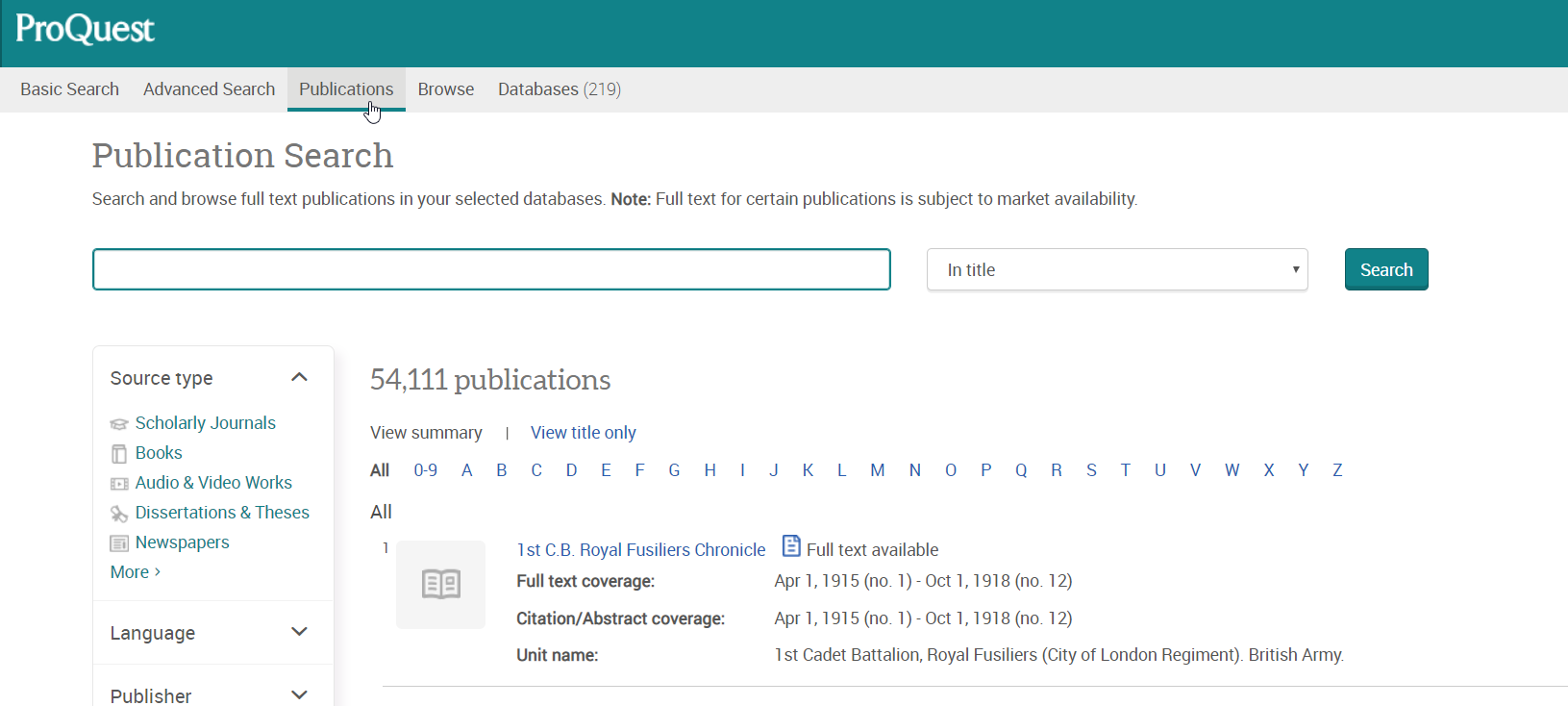 2. Type in the name of the publication and click
search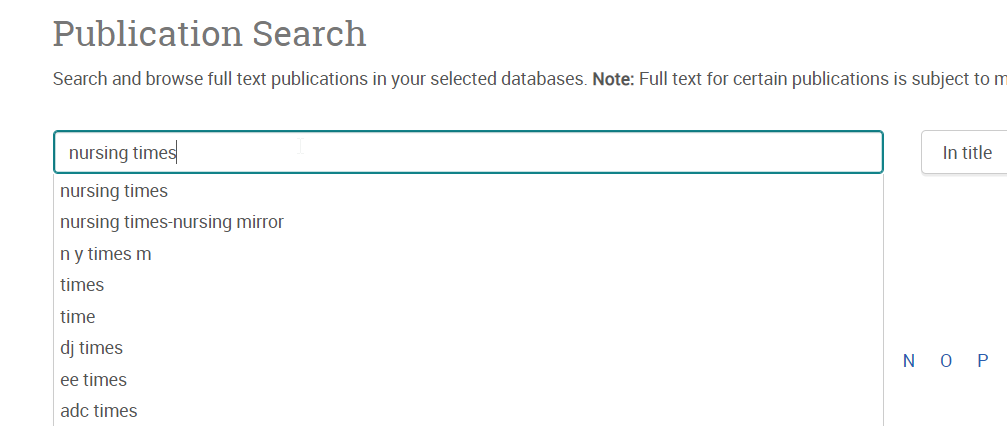 3. This will take you to the publication information page: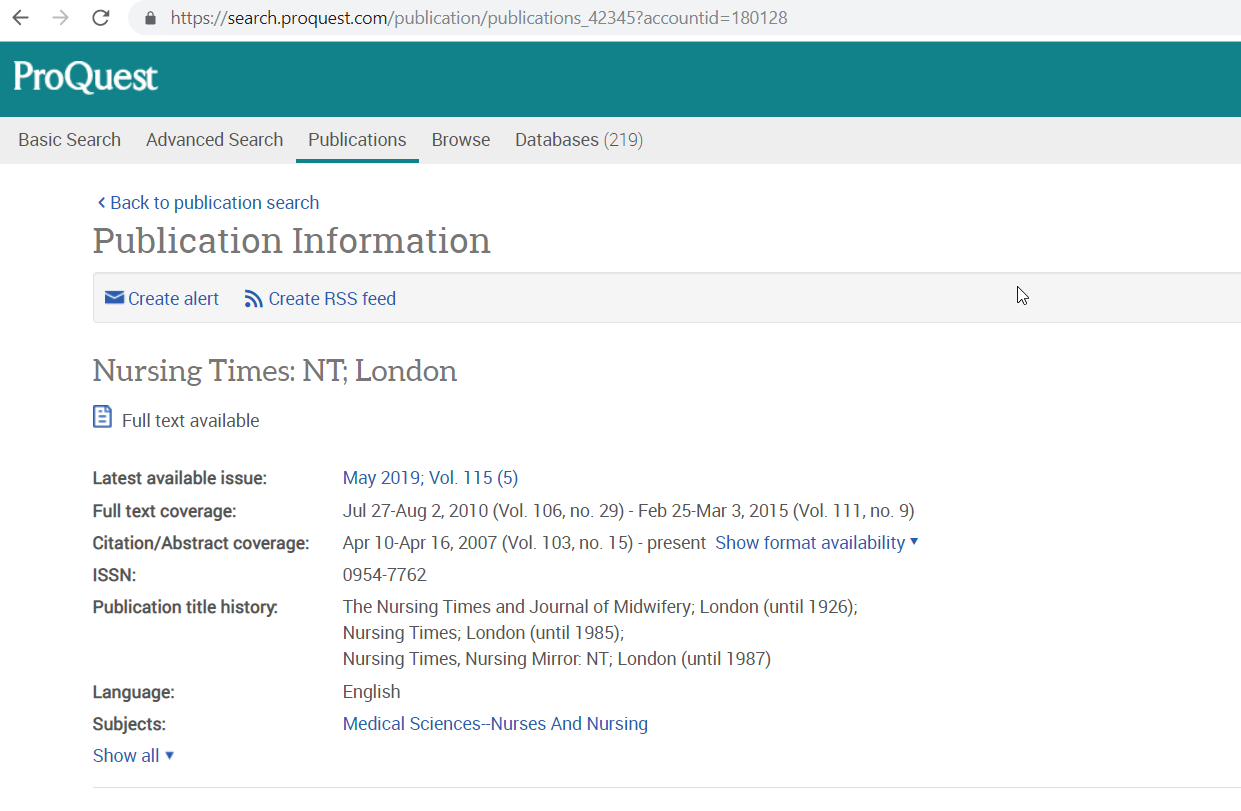 4. The URL shown in the address bar is a Permalink (durable), so you can copy and paste.