As part of ProQuest's ongoing commitment to improve usability and remove any obstacles to access, Patrons will now be able to easily search for DRM free e-book titles and chapters. These publications have no limit for copying, downloading or printing.
In order to locate the available e-books, please access your institution's Ebook Central platform and click on "Advanced Search".

                                                       

Various filters, through which you can refine your search, will become available. You will need to insert one or several key words in the Search Fields and then click on the "Book Status" filters on your right.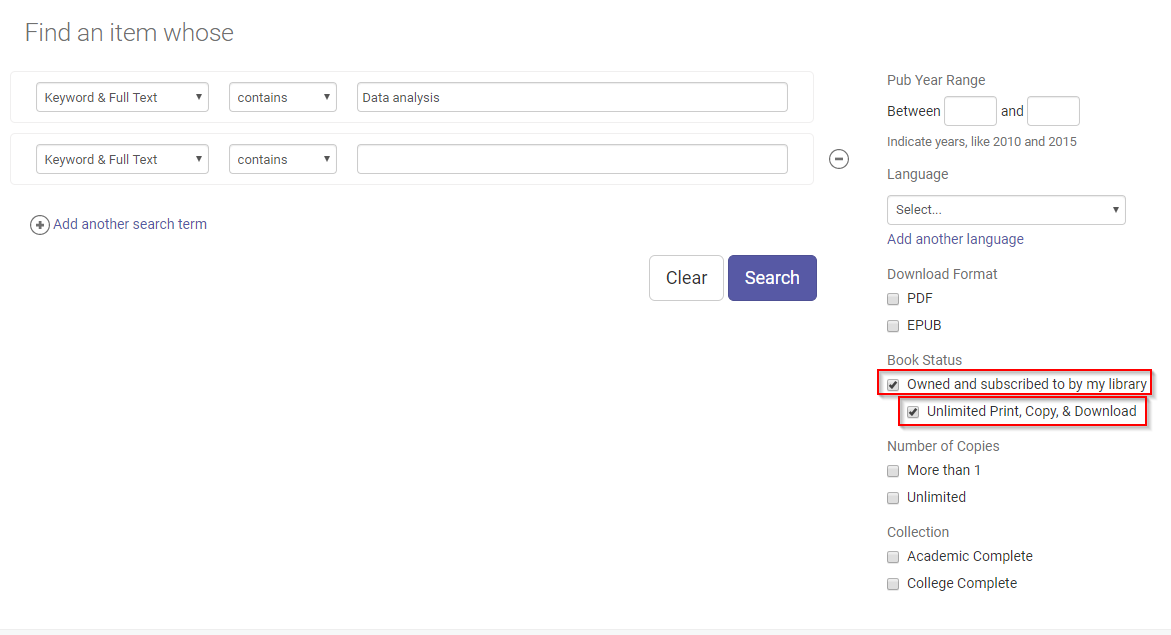 The "Owned and subscribed by my library" filter is responsible for selecting publications owned by your institution. The "Unlimited Print, Copy & Download" filter is meant to only find the DRM free titles. You will need to then click on the "Search" button.
You will be transferred to the results page. It contains both the results for entire books and chapters.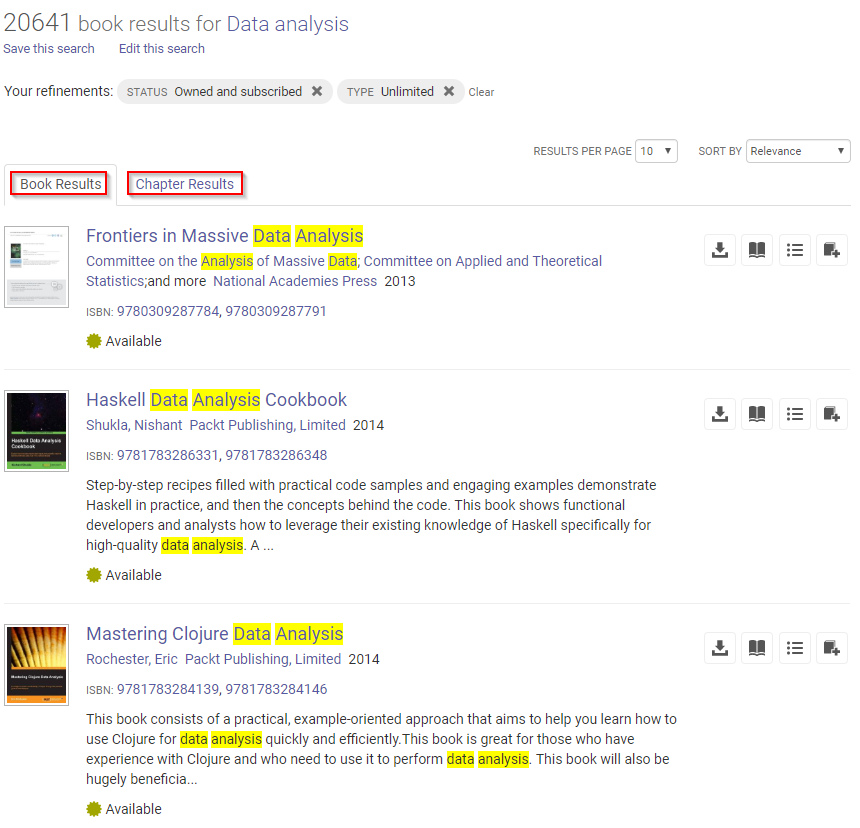 For full document download, please click on the title that you require. You will be able to see the "Book Detail" page and you will need to click on "Download Book".


The download process is different from the regular downloads and it will not require you to use reading applications, such as Adobe Digital Editions. You will be able to open the PDF document with whichever application you choose.
If you only choose to download a chapter from the results page, you can click on it and it will automatically open for you in the online reader.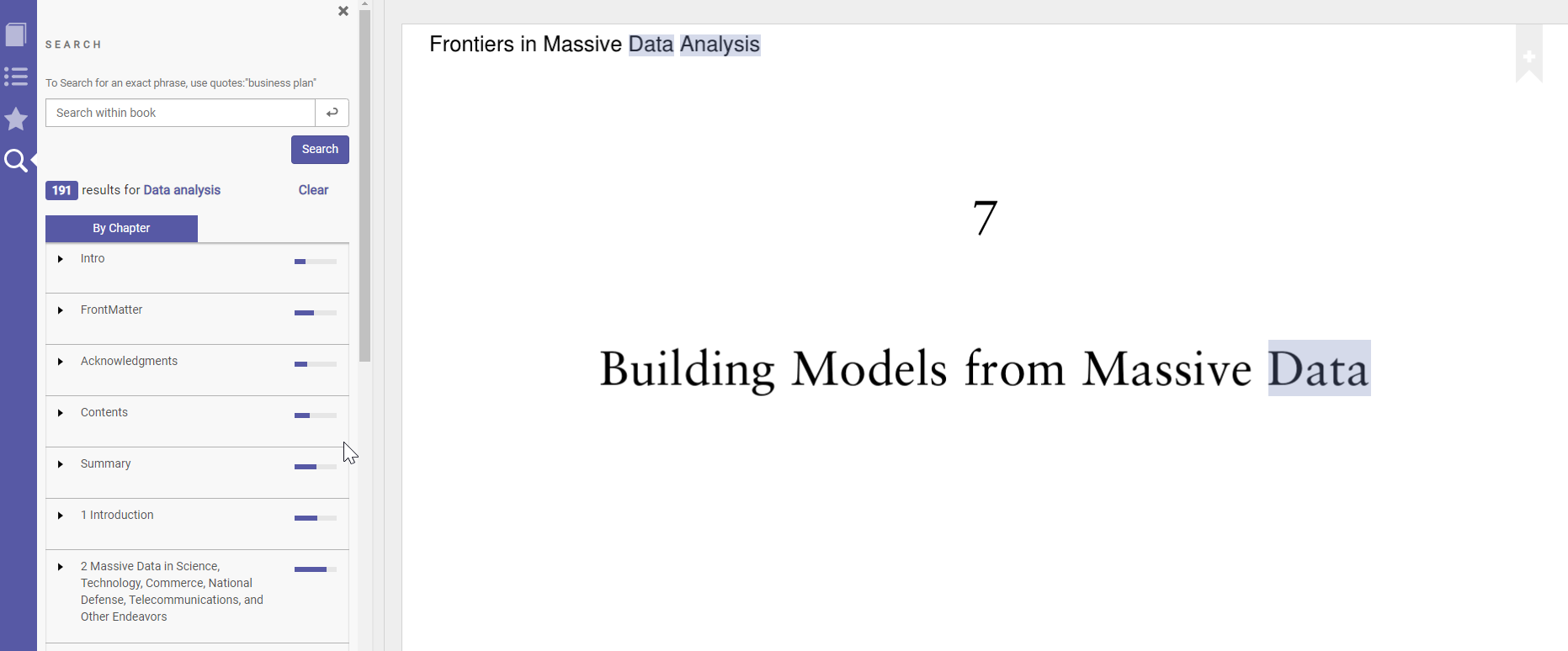 You will be able to see that the keywords that you have searched for are highlighted. In the panel on your left, you will find the number of results for your search, which chapters they are contained in and in which proportion.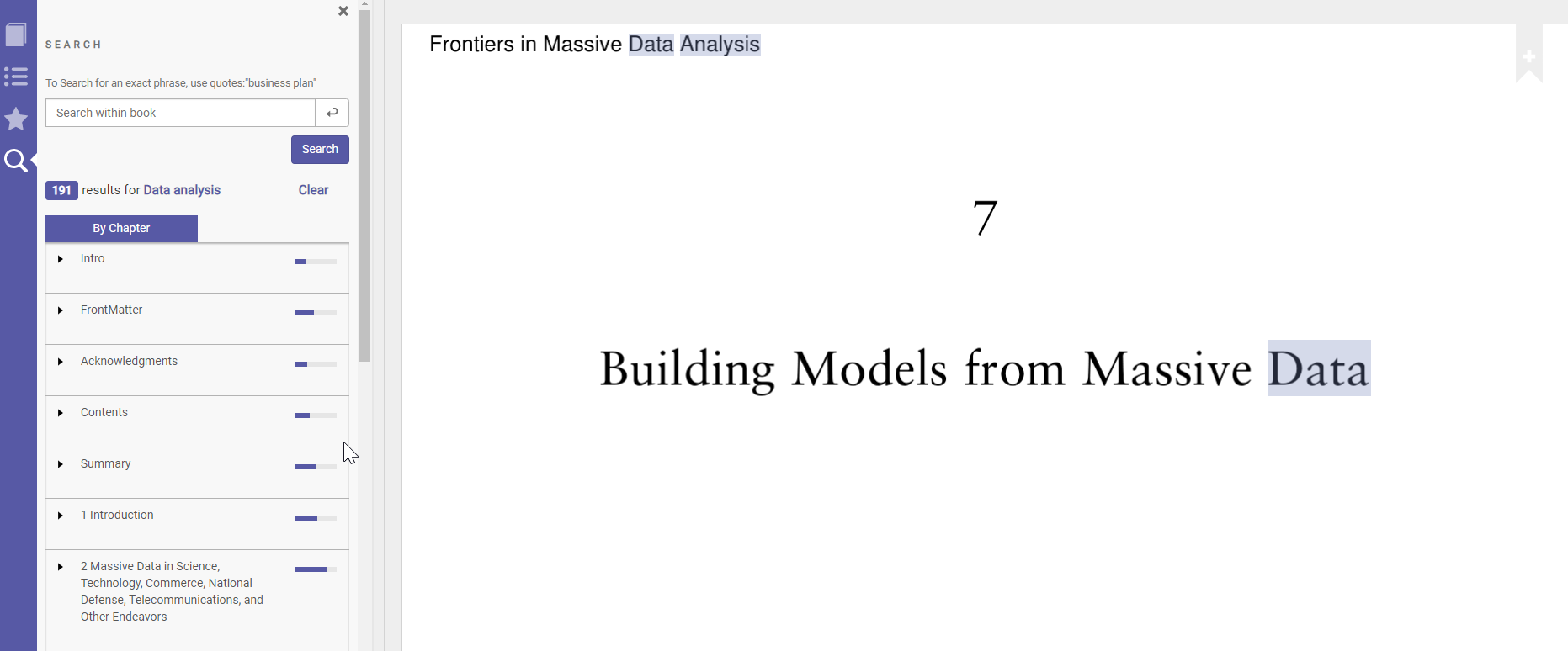 Each chapter can be expanded and you will see a preview of each page containing the keywords. In the Control Panel located in the upper section of the reader, you can click on print to PDF. You will observe that there are no page limitations for this option. The same principle applies to the "Print" and "Copy" buttons.

If you have any questions regarding this DRM free article, please submit a support case
here
. We would be happy to help.