Collection pages
The collection pages highlight new resources, editor's picks, and discipline-specific tools. The content is curated by subject matter specialists and quick reference videos are there to help you navigate the user tools.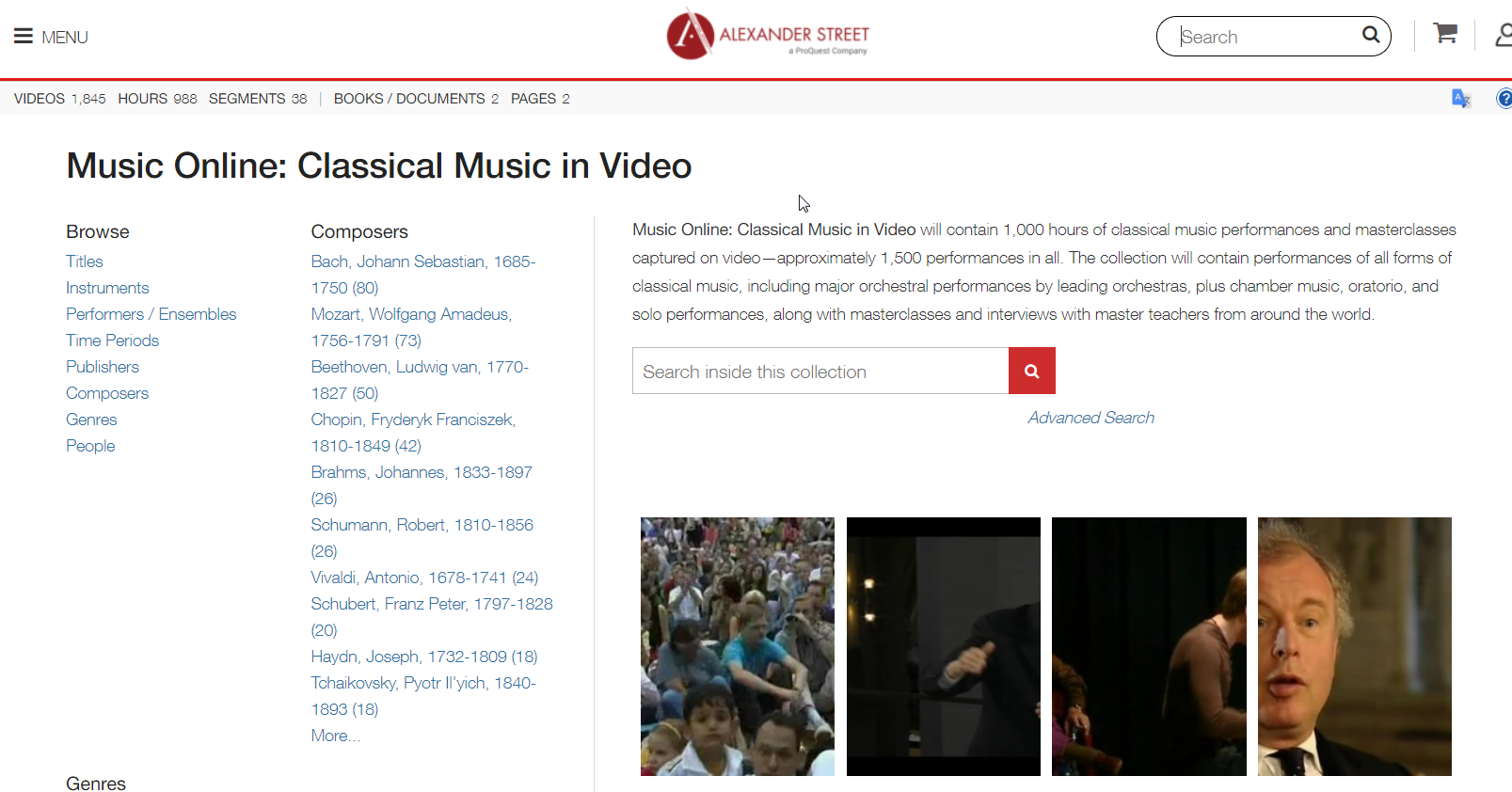 Editor's selections and clips
There are over 100,000 playlists and hundreds of clips created by editors, faculty, and subject matter experts to provide superior annotations and help you to find the most relevant content.
Keyword search
If you know what you're looking for, you can start with the Quick Search bar at the top of your screen. Here you can search by keyword and filter by media type (text, audio, video).

Advanced search
You can use our Advanced Search to reveal suggested search fields and terms that will help you get more specific results.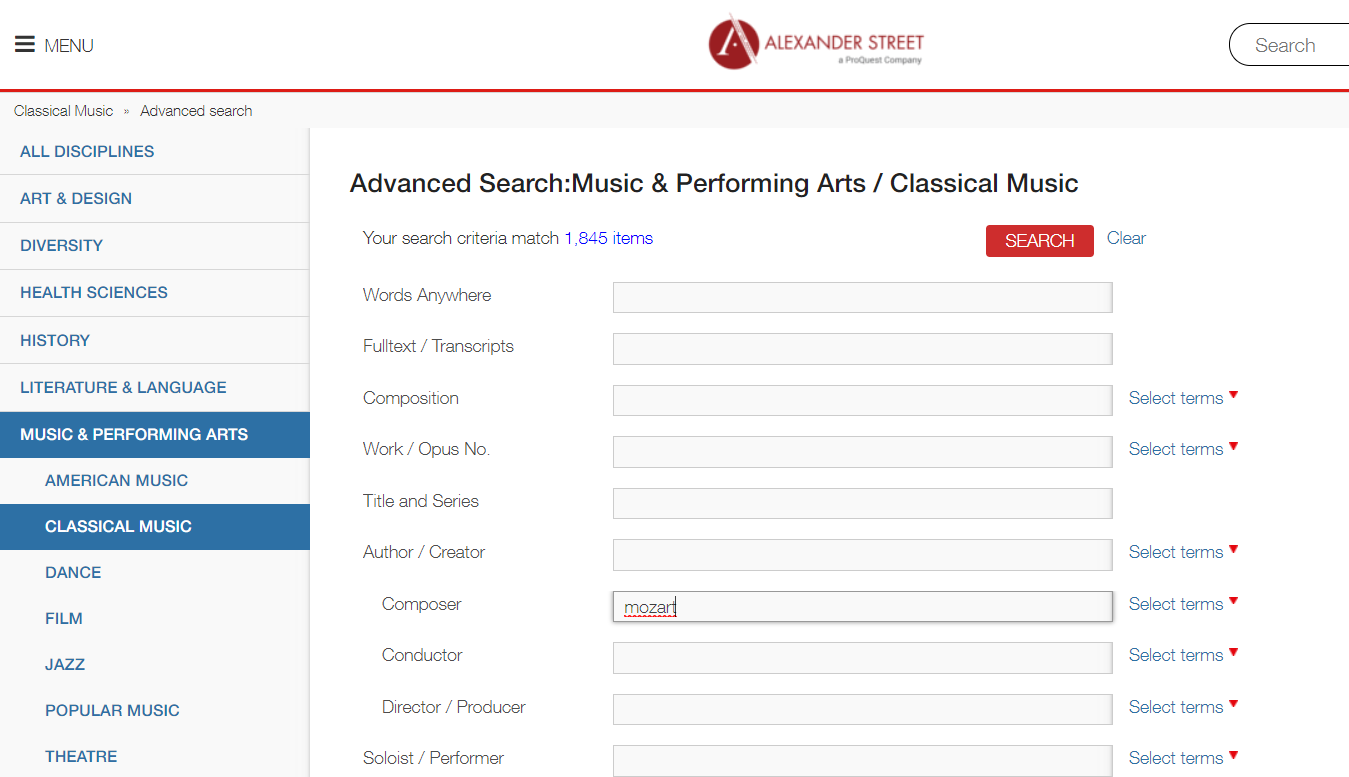 Filters
The search results page will automatically display filters to help you refine and narrow your search. For example, you can type "Mozart"
into a music collection and you'll see music oriented filters—such as work/opus, performer, instrument played, and time period. (The results will vary depending on the collection and type of search being conducted.)
Search within
If you are still seeing too many results you can use the "Search Within" feature to drill down into your results even more. This will allow you to keyword search within the results you've already received.