Title Match, located in the Collections tab, allows you to work with lists of ISBNs, eISBNs and Document IDs.

To use Title Match, sign in to LibCentral and select 'Title Match' from the 'Collections' menu.
You can make bulk changes to the titles, purchase them, create a list to use elsewhere in LibCentral, and/or purchase the titles.

The list of numbers must be a single column of clean numbers. Remove spaces and symbols from the numbers before adding them to the List Data field.
Prior to submitting a Title Match, you have the following options for all matched titles:
- add to a new or existing list
- turn visibility on or off
- apply fund codes
- restrict the title match to titles that are already visible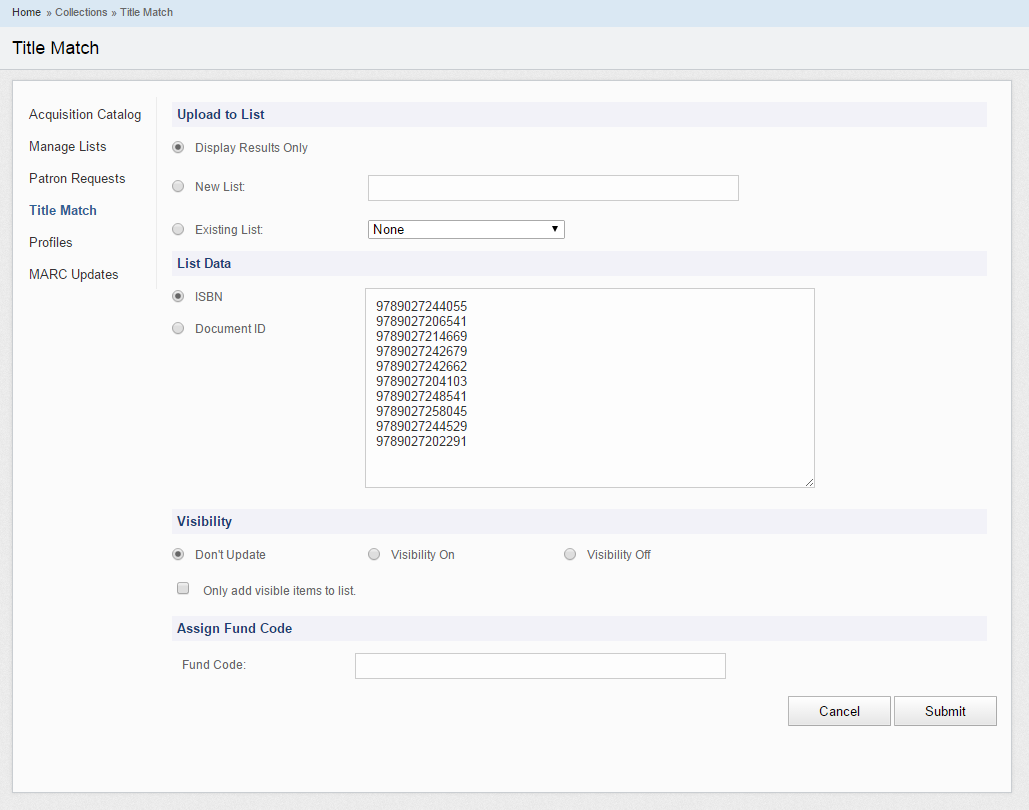 After submitting the Title Match, results for matched titles and items that were not matched are provided. The results are emailed to the address associated with your LibCentral account, with a link to download more detailed data including csv files listing all the numbers that were processed, matched to Ebook Central records, and those that could not be matched. Matched titles can be viewed, exported or purchased.