Navigate to the Browse Subjects screen by clicking the "Browse Subjects" link that appears wherever you see the search bar.
 If you're in a book, you can get to the search bar by clicking "Home", "Search", or "Bookshelf" in the top navigation bar.
On the Browse Subjects screen,
click on one of the Ebook Central subjects
(which are based
on LC Subjects and Bisac Codes)
 to see your library's selection of Ebook Central books in that subject.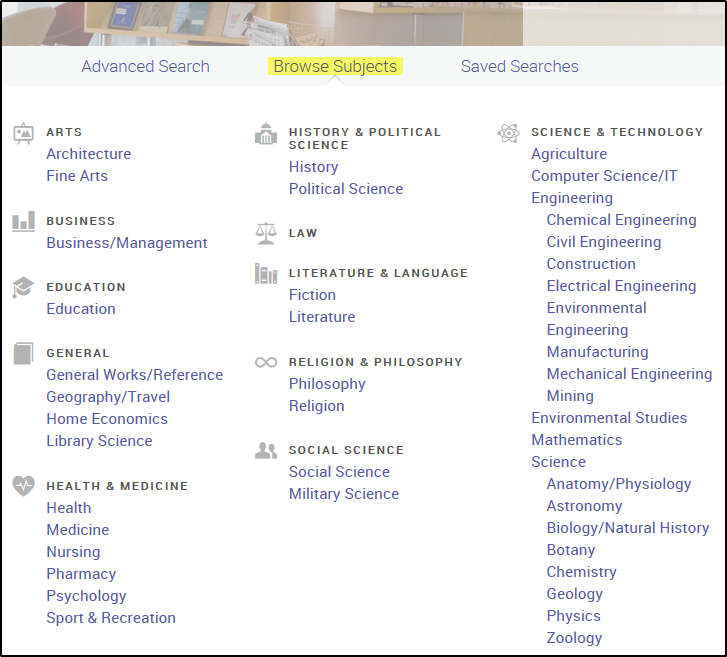 Clicking on a subject takes you to the Search Results screen
, showing all your library's Ebook Central books in that subject.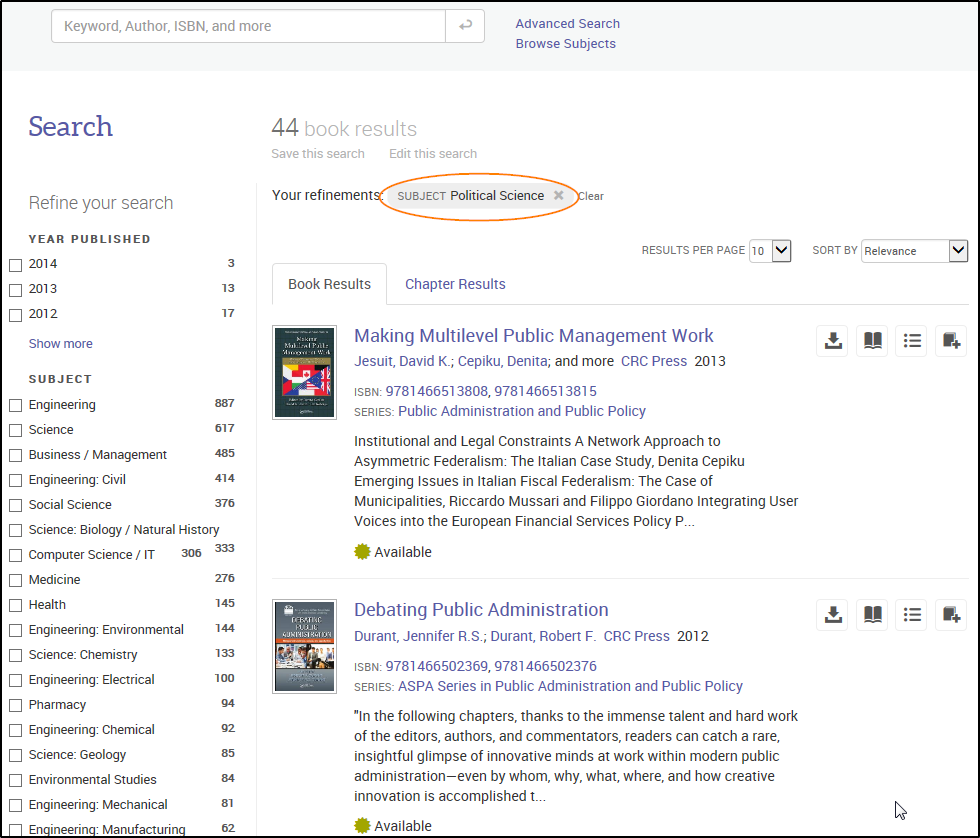 On the Search Results page, the Subjects on the left are listed in order of the number of books your library has in each subject.