To log an inquiry, select the invoice in question and choose the "Inquiry" action.

Next, select the reason for the inquiry and provide any additional details.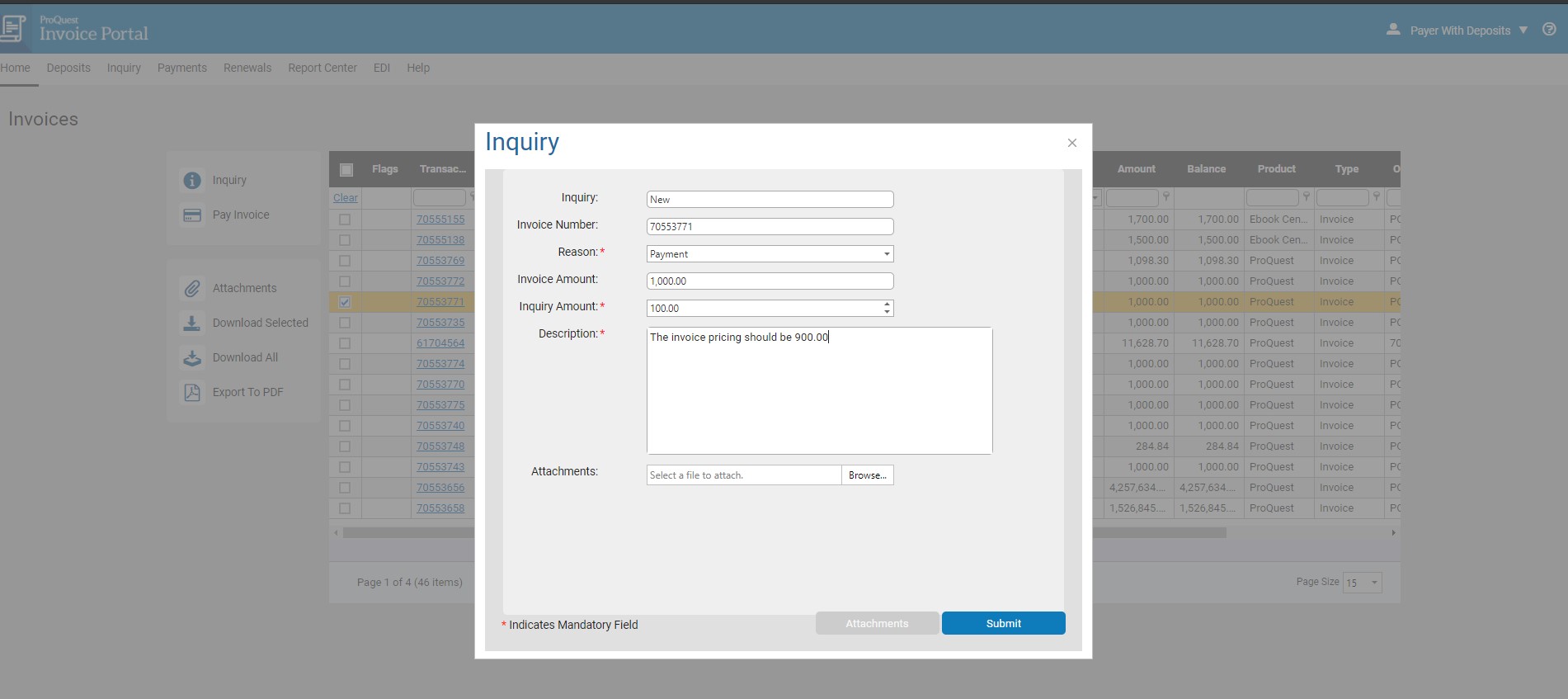 To view the status of inquiries you submitted, click on "Inquiry" from the top menu to view current and past inquires.  You can filter by the status.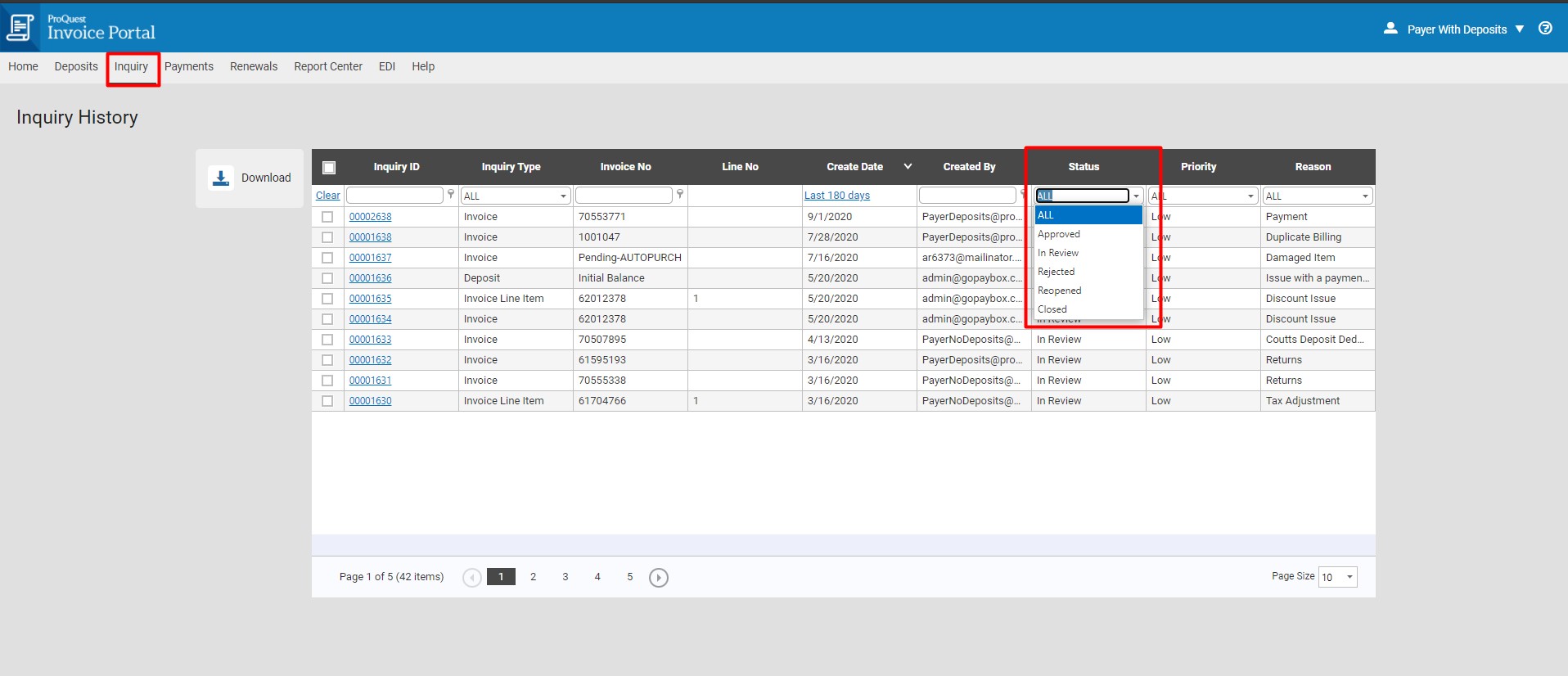 You can also view a specific inquiry by clicking on the link you wish to review. Then click on the Inquiry Audits link to check the status.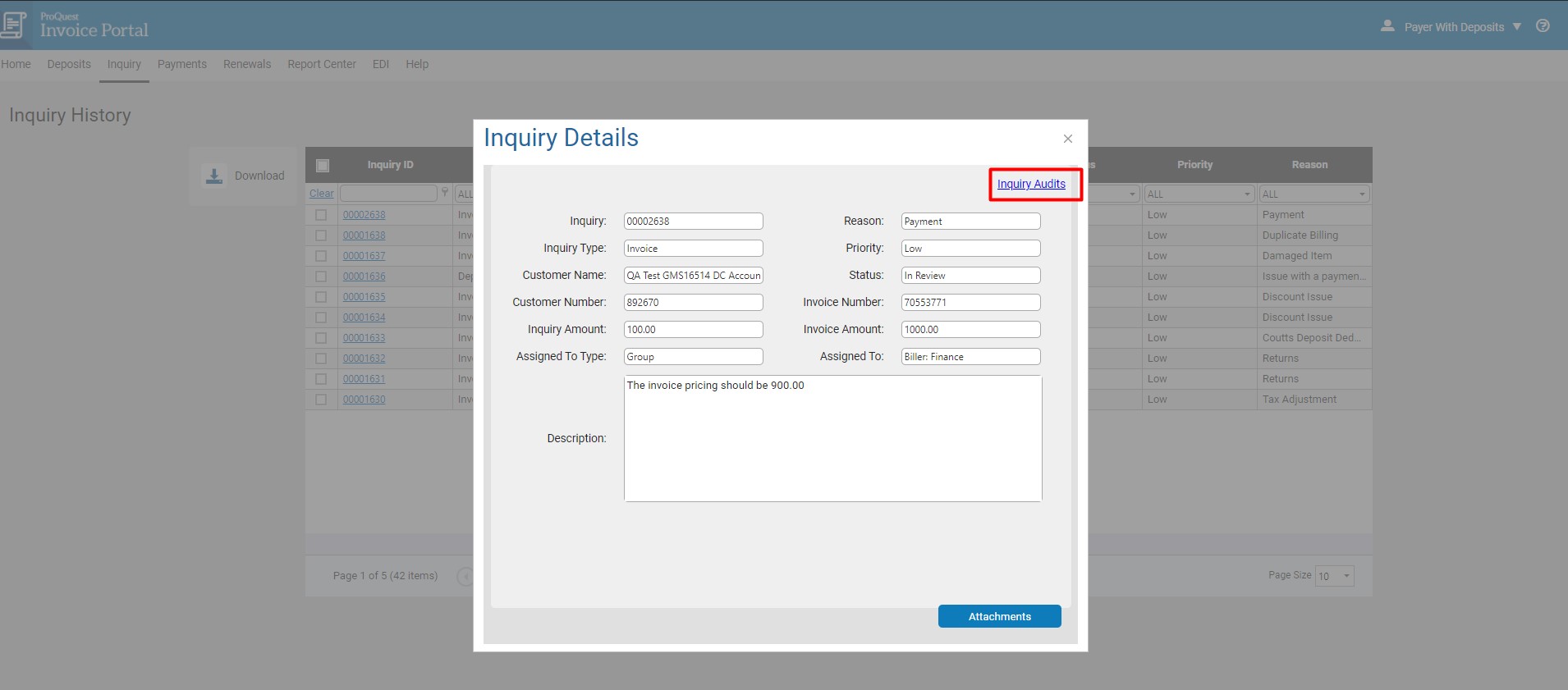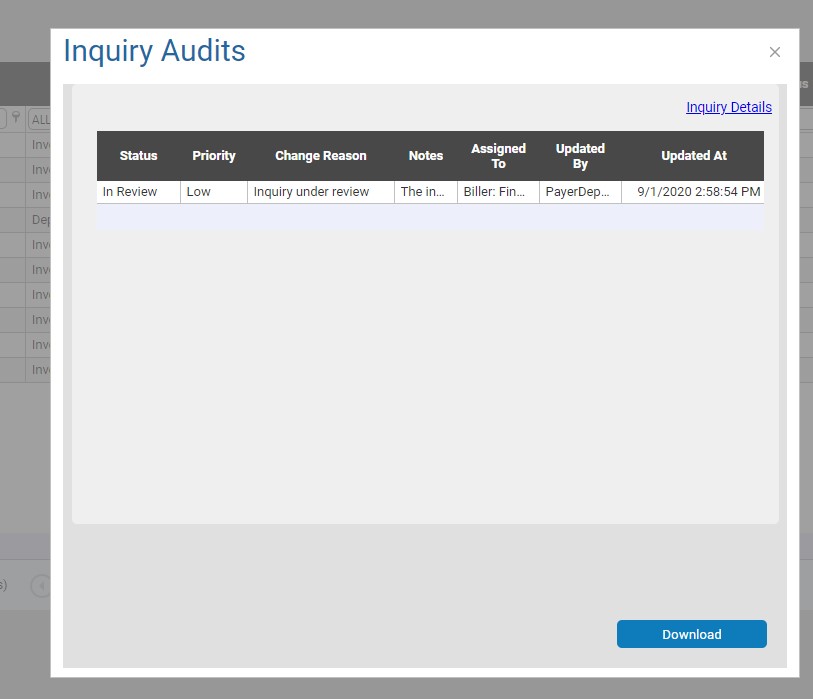 To discuss payment information email the ProQuest Accounting team, or reach them at 800 521 0600 option 4 or 734-997-4150, option 2.