If you click on the drop-down menu next to your name in the top right hand corner of the Invoice Portal, you'll have options to view/manage your:
Profile | Message Center | Payment Profile | Automatic Payment Setup
Profile
From the Profile page, you can:
Update your profile information and password.
View entitlements to see which accounts you are viewing information for within the Invoice Portal.
This is relevant to customers who have multiple billing accounts under a single institution.
Change/disable email notifications from the Invoice Portal.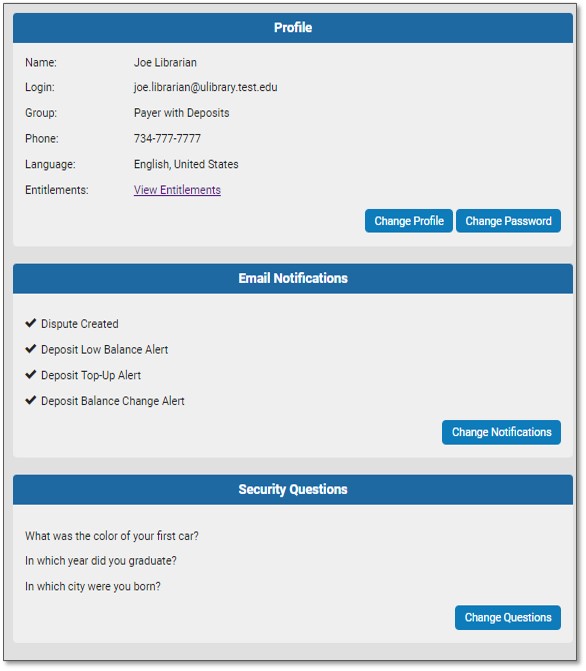 Message Center
An archive of email communications sent are available in the Message Center for ease of access.

Payment Profile
For customers in the United States, initial setup of your payment profile will need to be done here to make ACH payments
Update your bank account information at any time for payments you make via the Invoice Portal. The safety and security of your payment information is our highest priority. Data within the Invoice Portal held by ProQuest is guarded by 100% PCI compliant systems. Your data is secure and protected

Automatic Payment Setup
Customers in the United States paying in USD can opt-in to setup automatic ACH payments via the Automatic Payment Setup option.