You can choose to receive email alerts for your deposit group to monitor the status of the deposit account balances. You can do this by selecting the deposit group and clicking on Deposit Alerts on the Deposit Detail screen.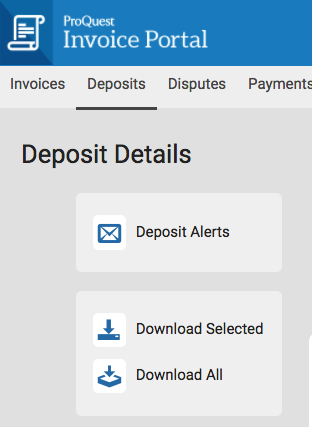 The alert types available:
Deposit Low Balance alert: Notification when your balance reaches a predefined threshold you establish, alerting you to replenish funds in your deposit account.
Deposit Made Alert: Confirmation ProQuest has received and applied funds toward your deposit account.
Deposit Balance Change alert: Alert notification about every change to your deposit balance.