Welcome | Key Features | Invoice Views | Register | Training
Welcome
The ProQuest Invoice Portal was built with input from librarians and is designed to save you time and put more controls in your hands by giving you access to your ProQuest invoices from July 1, 2015 forward (in real-time).
Key Features:
Convenient access to invoices & their status
Instantly find (filter) invoices by product line
View Summary & Detail, Print & Export invoices
Easily Pay Invoices online (ACH/US)
Visibility into pending ebook transactions, updated hourly
Streamlined Deposit Balance Information
Self-service Deposit Alerts for Ebooks
New communication channel, with Disputes management
To Initially access the the Proquest Invoice Portal from LibCentral : 
Hover over Reports, Click Invoices, Deposits & Fees.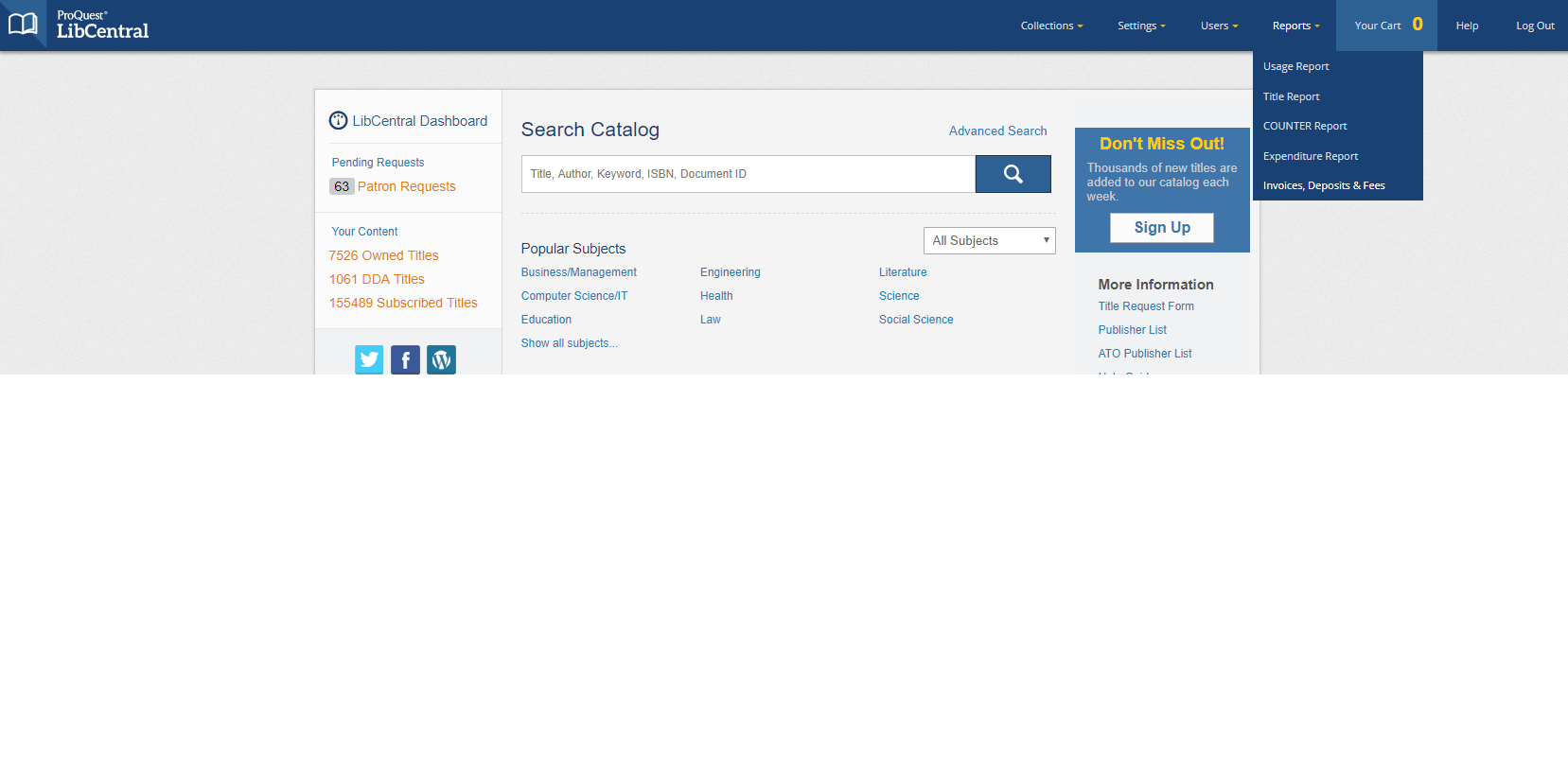 Invoice Views
The invoice views include a summary and line item details.
Summary view: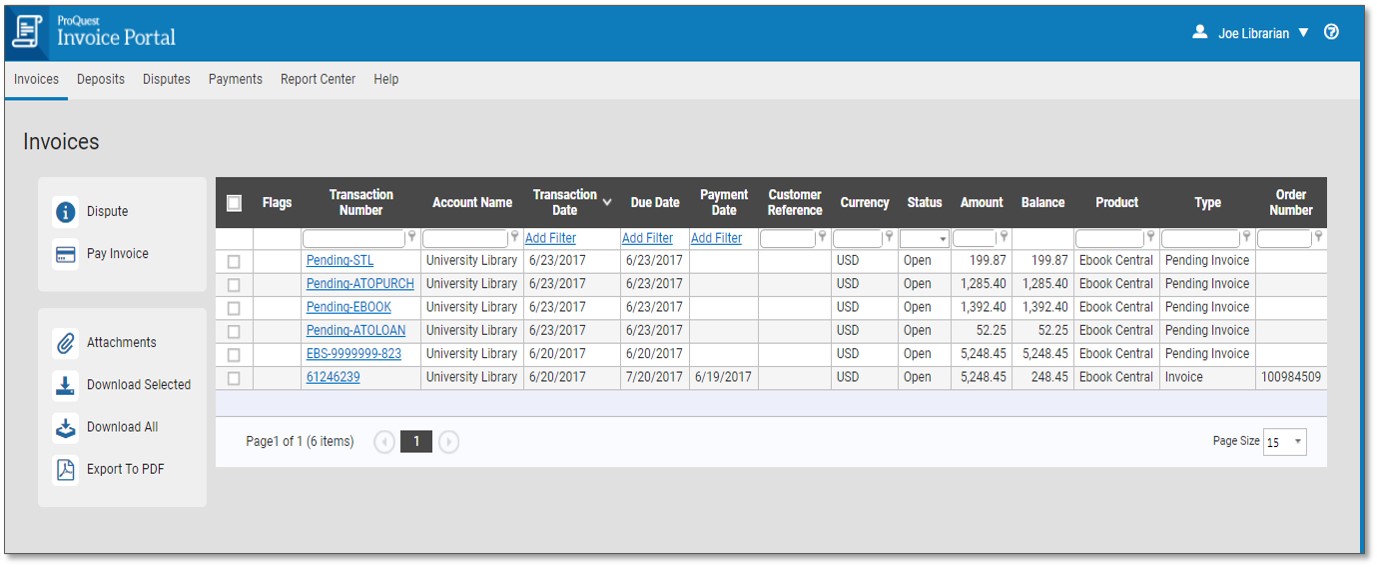 Line item detail: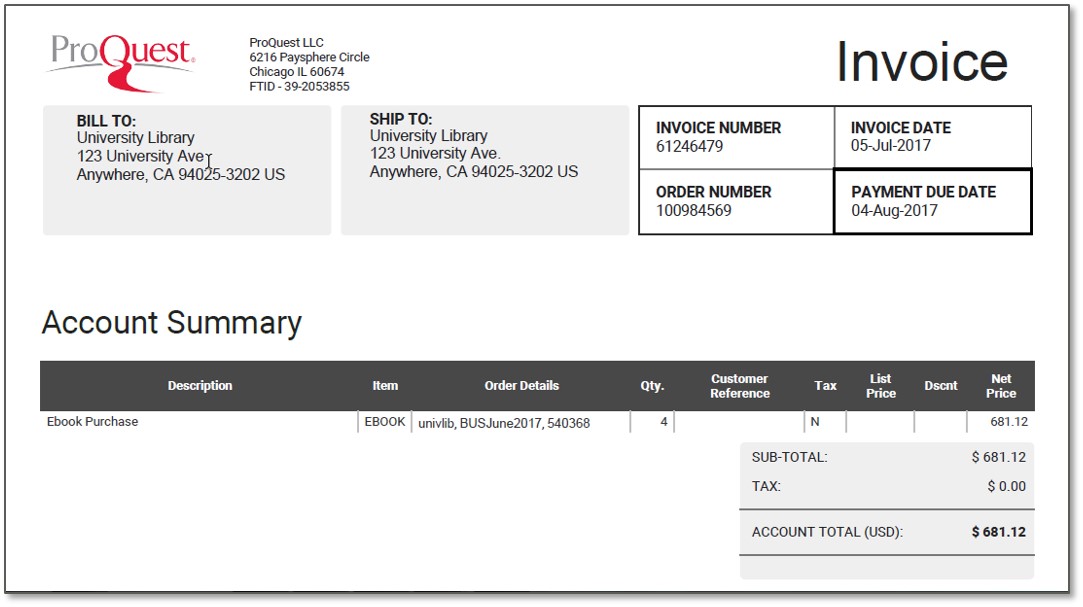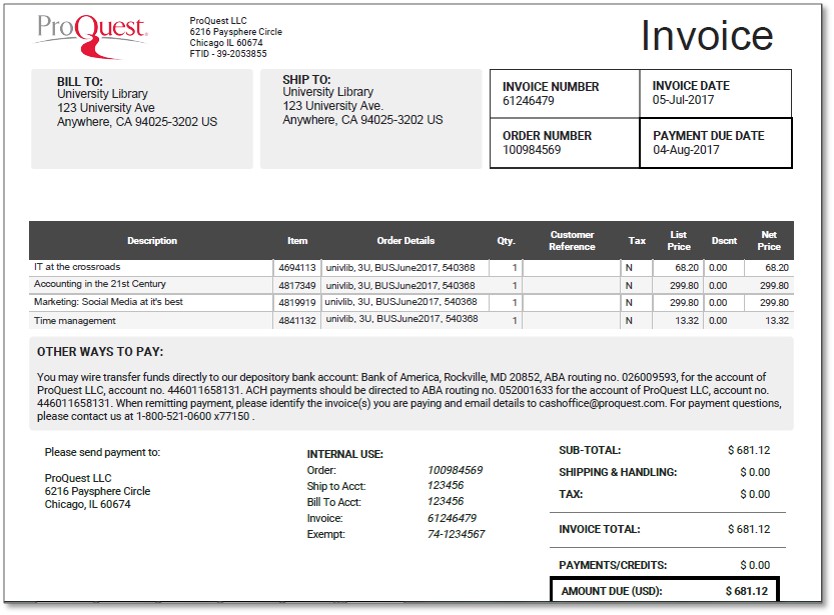 Register
Register to request access to the ProQuest Invoice Portal.
Training:
Watch the video overview and on-demand webinars.