To retrieve usage statistics for Syndetics, you will need to go to https://proquest.syndetics.com/Marketing/MyAccount.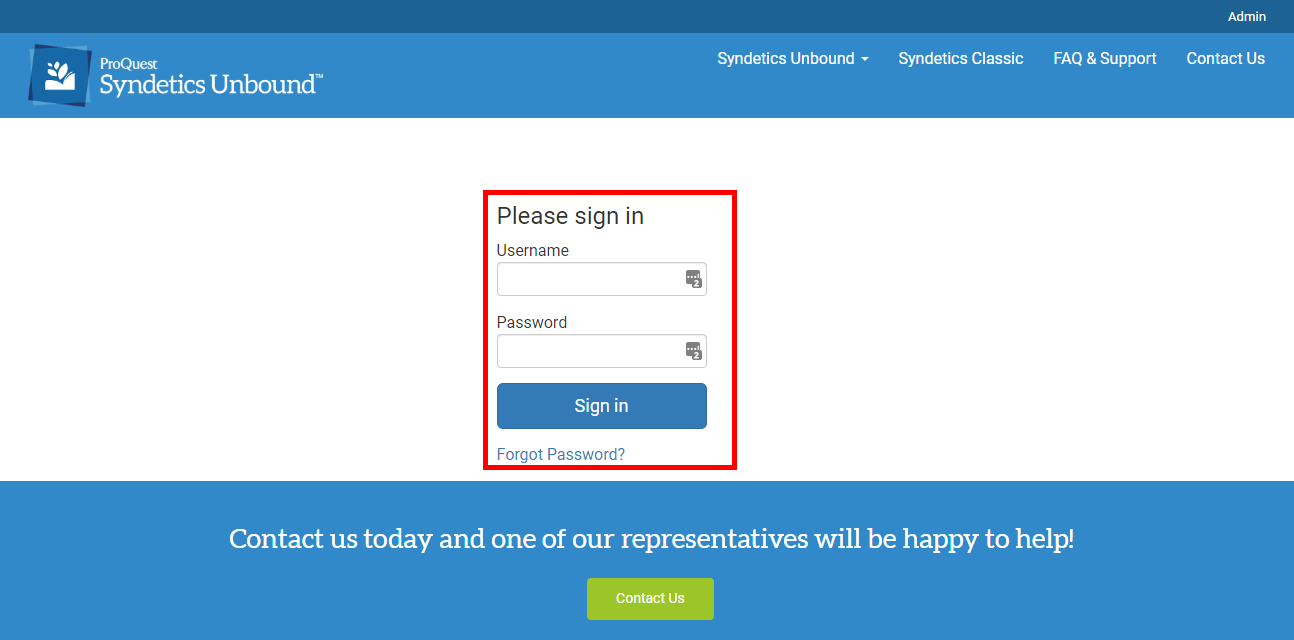 By default, both the Username and the Password will be your Syndetics "clientcode." If you do not have this information, please contact technical support for assistance.

After signing in with the default credentials, you will be prompted to change your password.  After updating the password, you will receive an email from donotreply@syndetics.com and must access that email to confirm the password update.
Once you have accessed the confirmation email, you can sign in with the new credentials and you will be directed to the main stats page.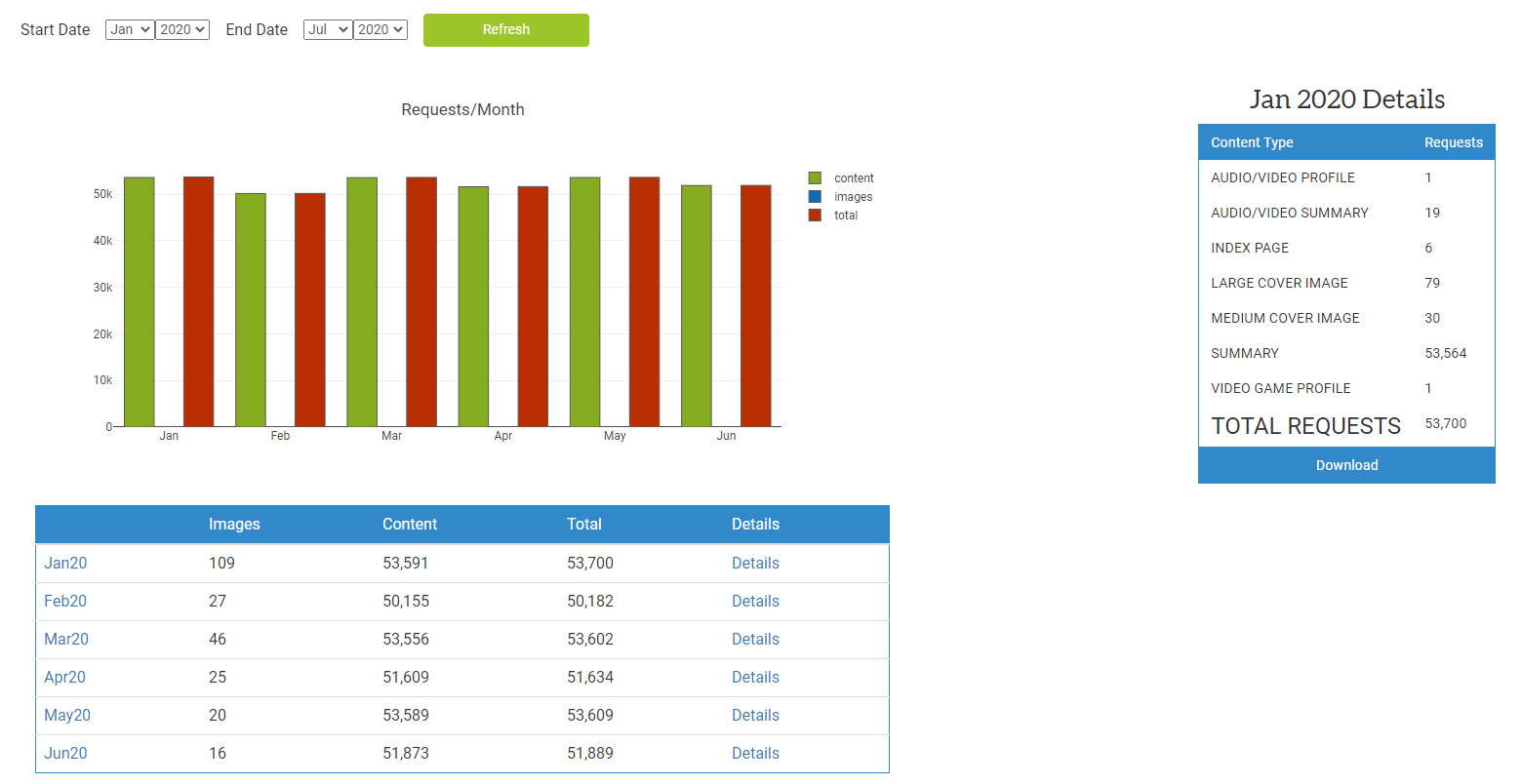 For each month, you will find a Details link. Clicking on a Details link will show you more detailed information for that month, displaying usage counts broken down by element.  This will also provide a link to download the usage for that month: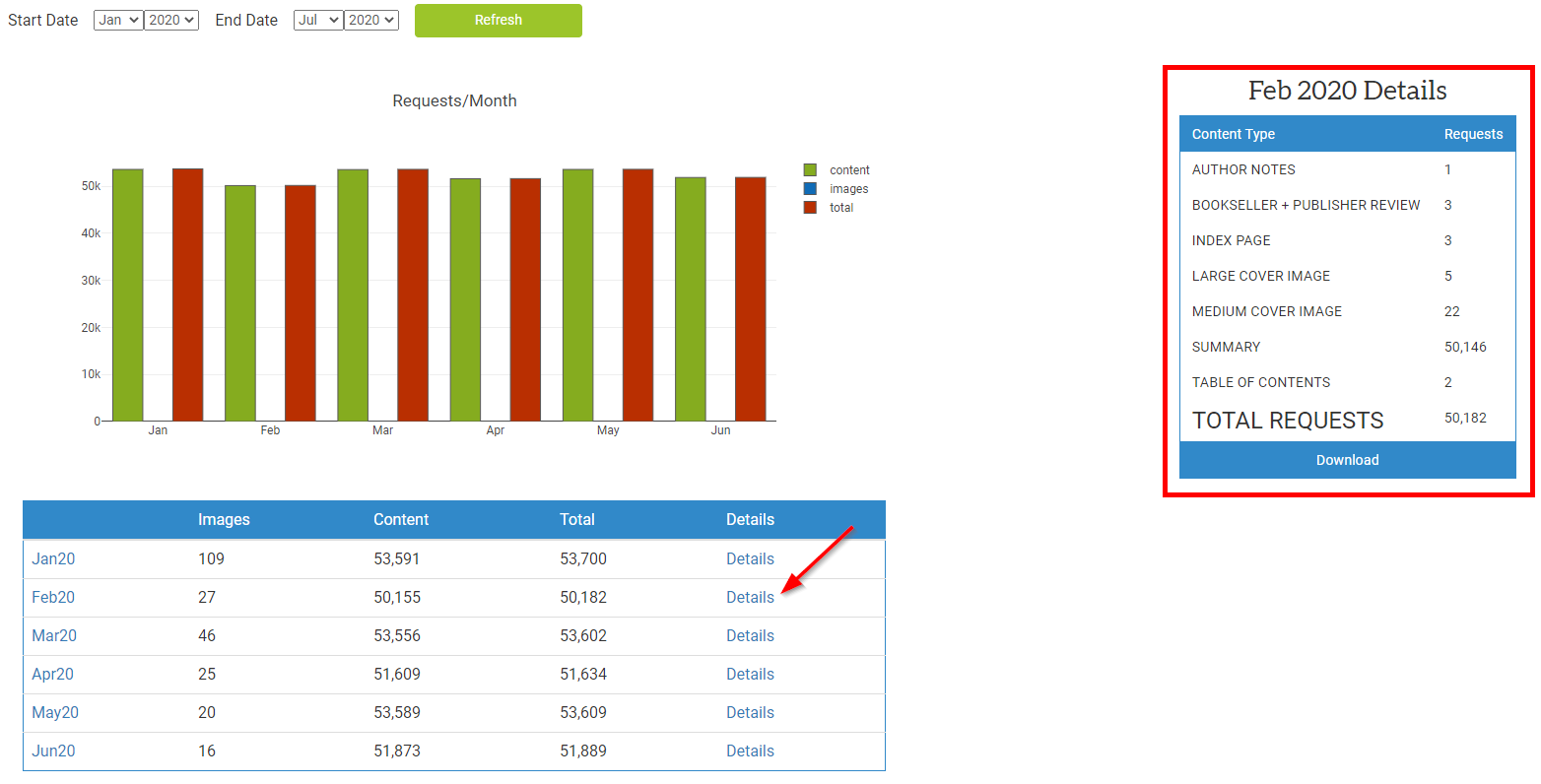 NOTE: If you find one of the elements you subscribe to missing from this list, it means that no usage was recorded for that month.
If you have any concerns or suspect there are discrepancies in the statistics, please contact technical support for assistance.