The STL Price Threshold Setting in LibCentral allows you to hide high-priced STLs from patrons. Titles remain accessible and autopurchases and STLs priced below your threshold can still occur. For titles with some STL options below the threshold and some above, only those options below the threshold will be shown.
To set an STL loan price threshold, go to Access Permissions from the "Settings" tab in LibCentral. Click on the Permission ID to open the Access Permissions Details page, then click on the DDA tab, and view the STL Threshold setting: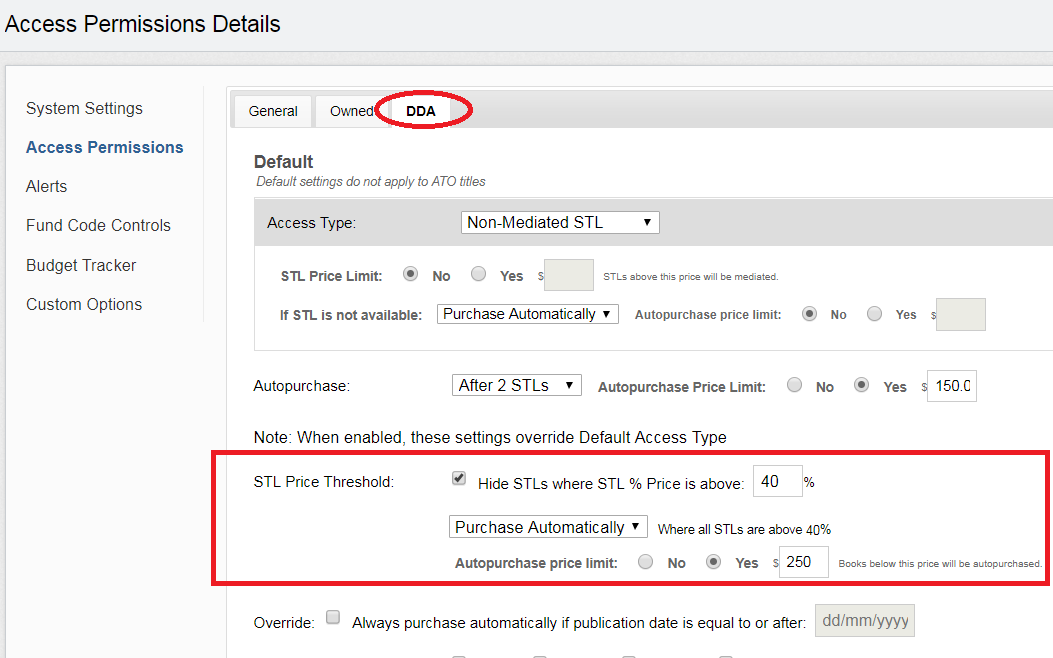 The sub-setting allows you to choose what should happen in cases where all available STLs are priced above the price threshold you select. You can choose from the following:
Purchase automatically – all loan lengths you have made available for purchased titles will be shown to the patron, and if the patron chooses to create a loan the book will be purchased instead of triggering an STL.
Mediate – Instead of the download button, a Request button will be shown allowing the patron to request a loan that you will then mediate (note that the Mediated Book message can be customized in LibCentral > Settings > Custom Options > Detail Page: Mediated Book message):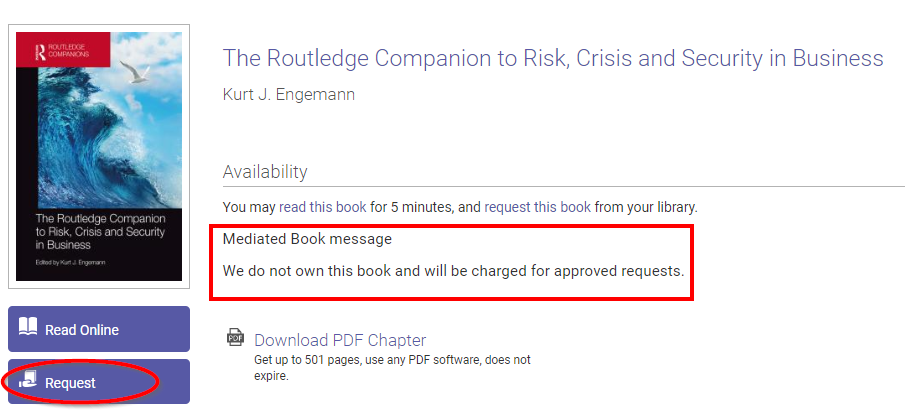 Browse only – The download button will be grayed out on the title details screen, and the copy/print options in the online reader will not appear.  When browsing time elapses, the patron will receive a message that the book is not available for loan: "Your reading period for this title is over. Please refresh the page." When the page is refreshed, the user is directed to the details page, and will see the availability message: "Your reading period is over. Sign in to see if your account allows further access."