There's a usage report that shows in details how articles were delivered to the users. This includes Email, OnLine, Export, Print, or Save. It's called "
Document Usage by Delivery Method
".
The report shows the Delivery Method, Number of Documents retrieved and their respective formats.
The report does not show details of databases or searches associated with them.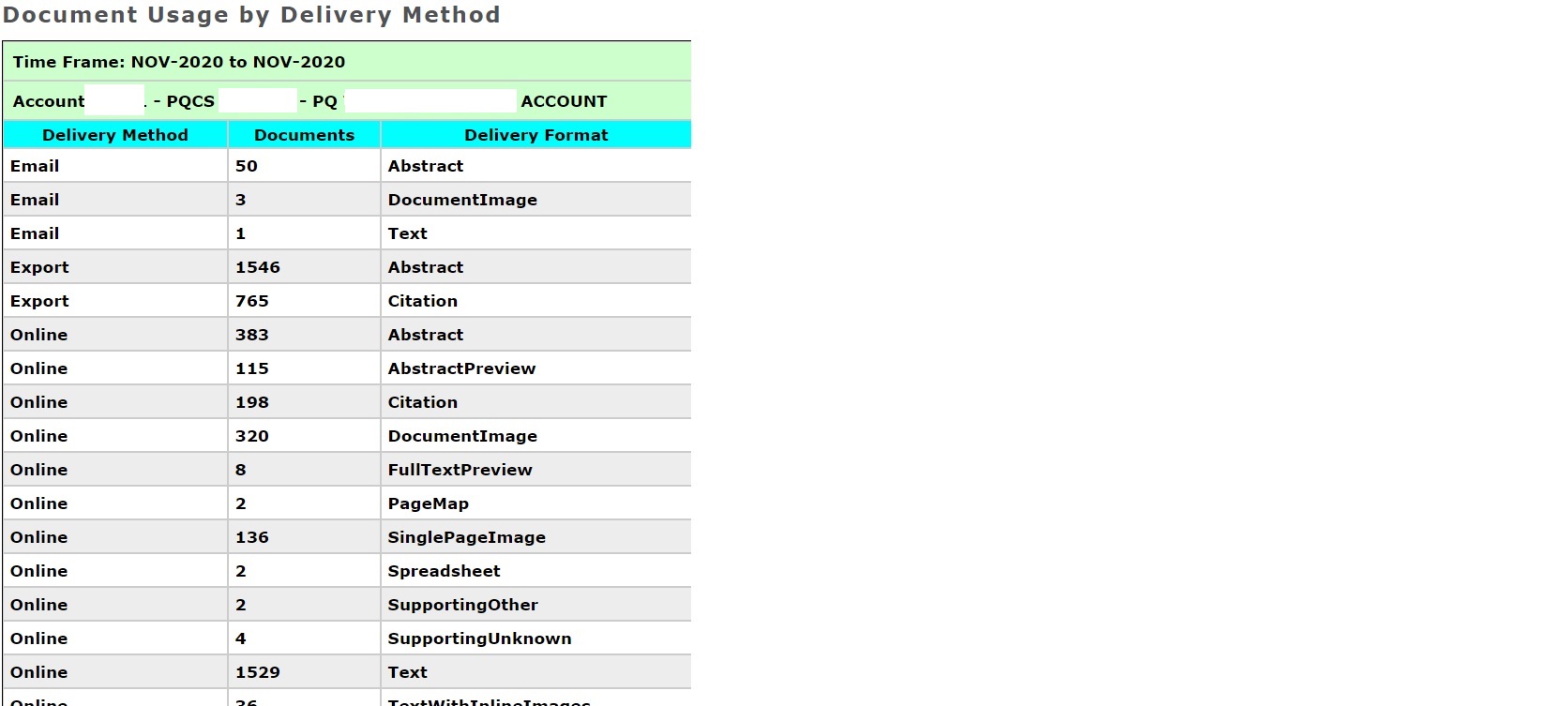 This report can be accessed via ProQuest Administrative Account as shown below: