You can provide users with a single link to search 1 to 15 publications included in your ProQuest subscription. You can create a maximum of ten of these links. The links you create will automatically display on ProQuest's Select Databases page. You can also add these links to any web page, like your library homepage.
To access this functionality go to the User Interface section of the ProQuest Admin Module, and click: 'Create a link to search a set of publications.'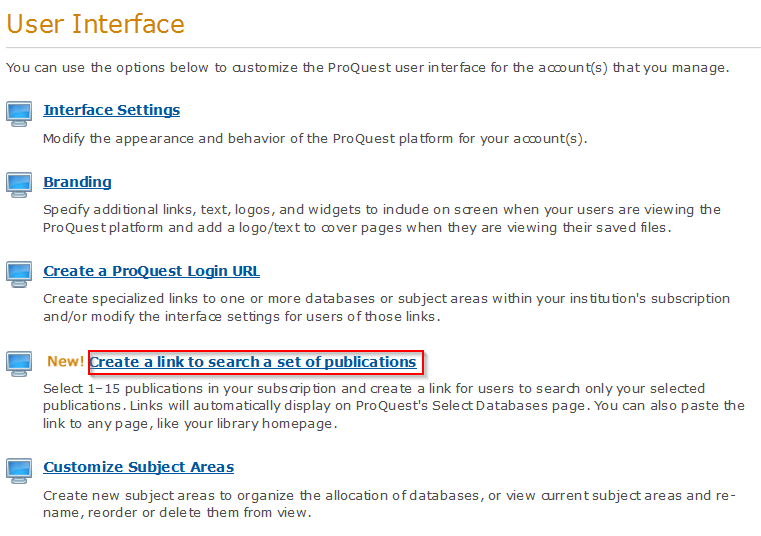 On-screen instructions walk you through the process of creating your links and making them available to users.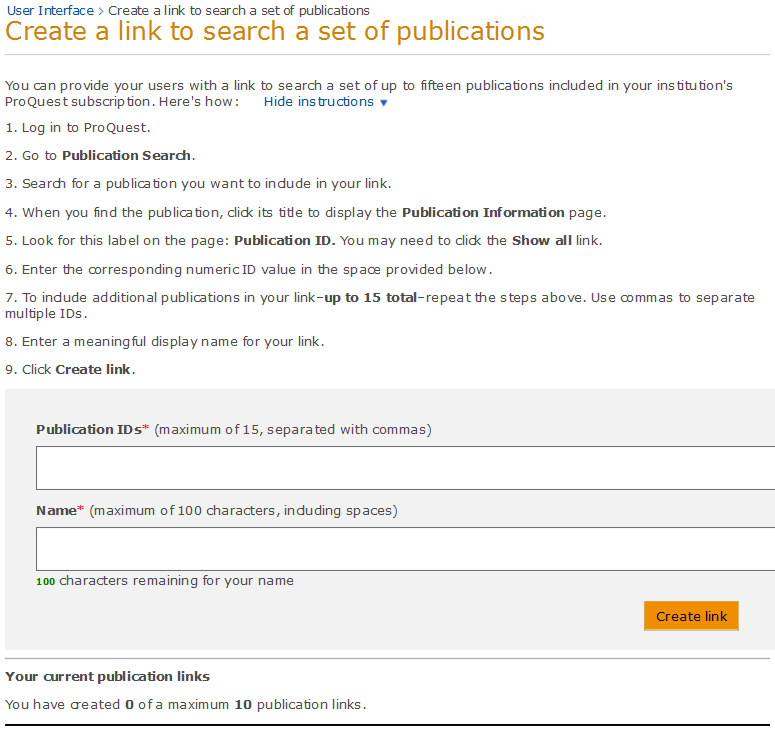 Things to know
When the user is no longer limited to the context of just the publications provided by your link, the link name at the top of the page is replaced with the original page title.