Using the "saved search" feature in Ebook Central, users can save and share search results. 
How do I save a search in Ebook Central? Search:
 Enter your search terms using the keyword search on the Ebook Central homepage, or advanced search. Click the "search" button to run the search.

Save this search:
On the search results page, click the link under the search string to "save this search."

Login:
If you are not already logged in, you will be prompted to login.
Name the search: 
Enter a name for the saved search. If you wish to receive email alerts when new titles are added to your saved search, enter your email address. Save.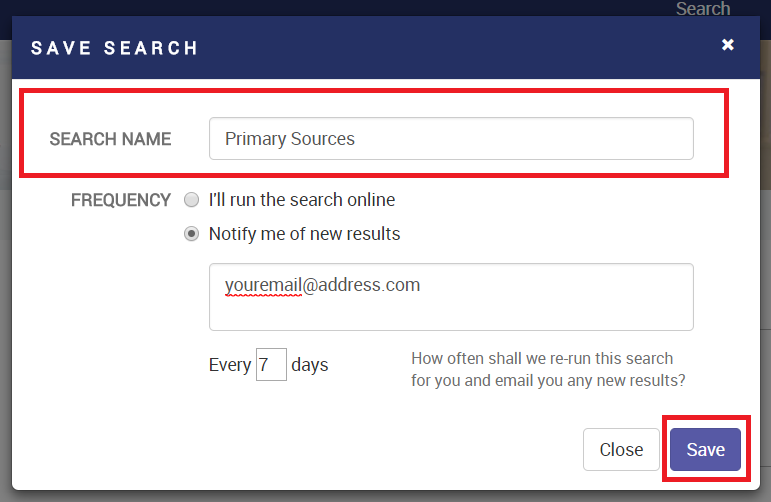 Retrieve saved search: 
To return to your saved search, go to the "Search" tab, and click the "saved searches" link.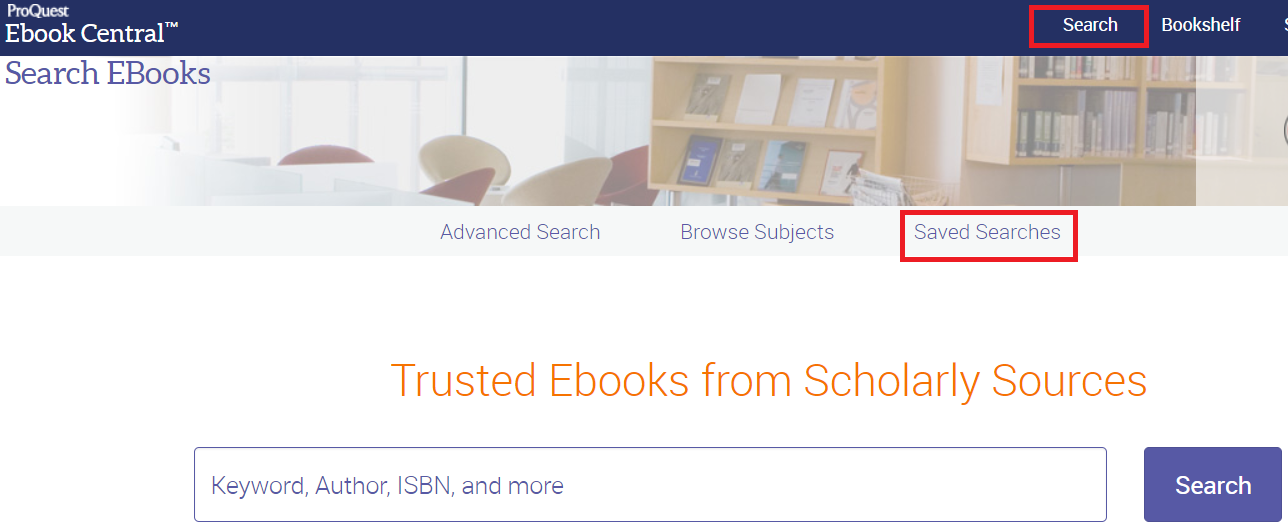 View and edit saved search:
 From the "saved searches" page, users can view and edit saved searches, and view their search history.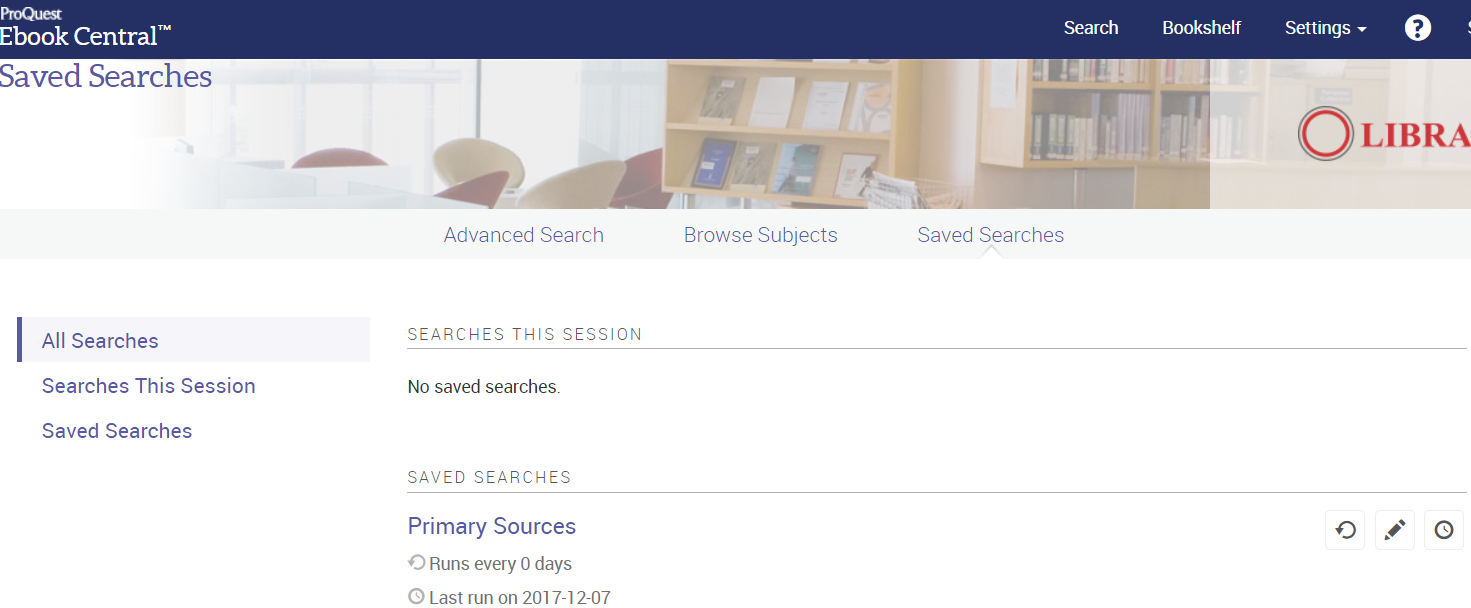 How do I share a search?
Saved searches can be shared, and the URL for a saved search is stable.
To share a search, follow the steps above to create a saved search. Once you have created a saved search, go to your saved searches page and click on the title of the search. This will take you to the results page for the saved search. The URL for the search results page is stable for the saved search, and can be shared by copying, pasting, and sharing the URL.