The specific data collected by Ebook Central depends on the customer's authentication method.
For Patron Login authentication method (patrons have an account specific to the Ebook Central platform - that is, they do not use the library's sign in page to log in to their Ebook Central account), we require first name, last name, and email address for patron accounts. Patrons' email usernames are associated with their activity on Ebook Central.
If you have an Ebook Central patron login account and would like to see the personal data Ebook Central has stored for you, you can request this data. 
First, go to your Ebook Central site and sign in to your Ebook Central account.
Next, select the 'Personal Data Options' link in the footer (available on every page of Ebook Central with the exception of the online reader):

You will be sent to the Personal Data Options page: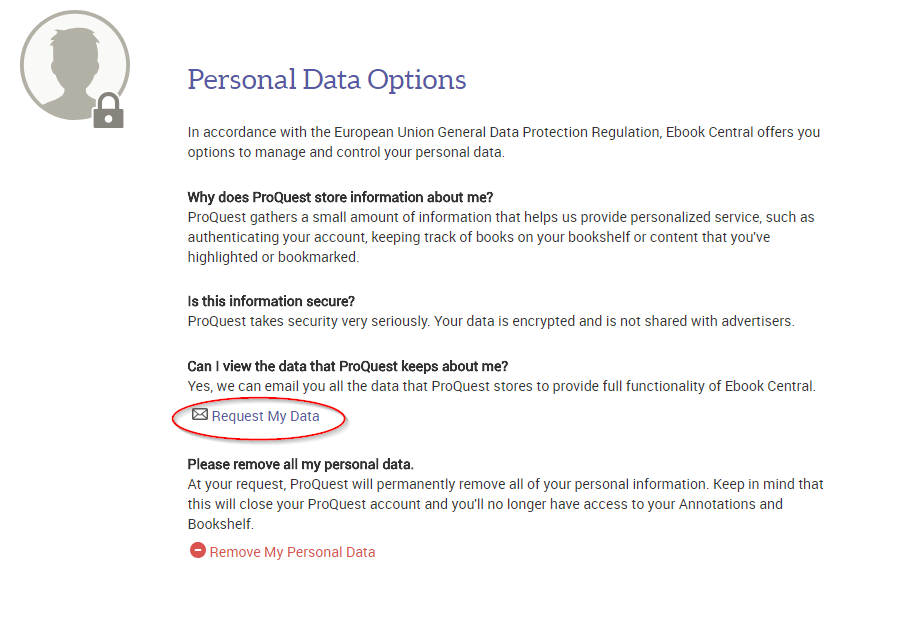 To request your personal data, click the 'Request my Data' link, and enter your email address in the popup dialog to have your data sent by email.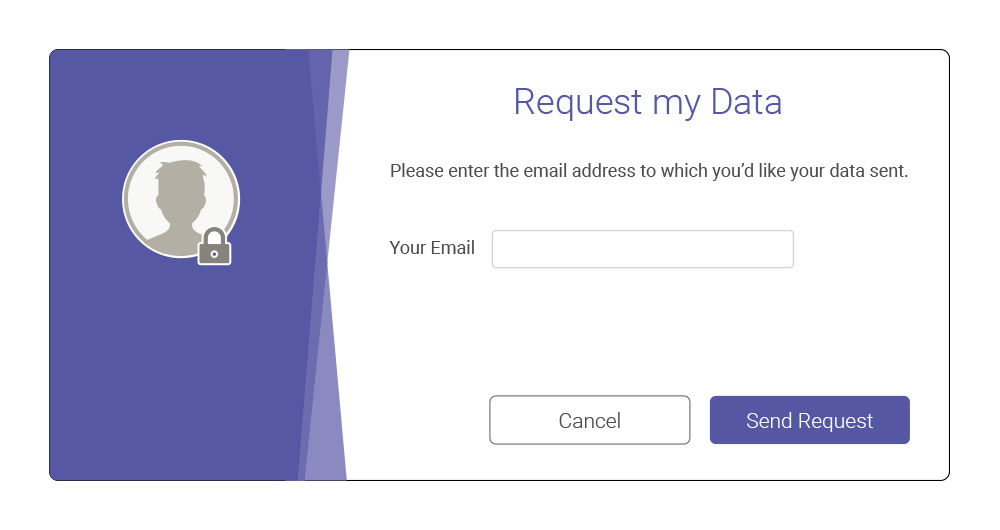 When you click Send Request you will get a confirmation screen. That's it! When your report is available it will be sent to the email address you specified.
For information on how to delete your personal data, please see
Ebook Central - How do I remove my personal data?
If your library uses a 'Single sign-on' authentication method - that is, your library login is used to sign in to your Ebook Central account - you will get a different message when you click the Personal Data Options link. This message will explain that your library's authentication method involves very little personal data sharing to Ebook Central. For more details on what is sent to us, please contact your library.
For more information about ProQuest's privacy practices, please check the Privacy Policy at 
https://www.proquest.com/about/privacy-statement.html
.