ProQuest takes the protection and confidentiality of your organization's accounts very seriously. We are making security enhancements to the industry standard technology we use to protect your ProQuest Administrator Module account from unauthorized access.
We need your help keeping your account secure. These security enhancements require that you (or any Administrator or Assistant Profile with ProQuest Administrator Module credentials) update your password for the ProQuest Administrator Module at your next log in.
Your new password must contain:
8 characters minimum
At least 1 upper case
At least 1 number
At least 1 special character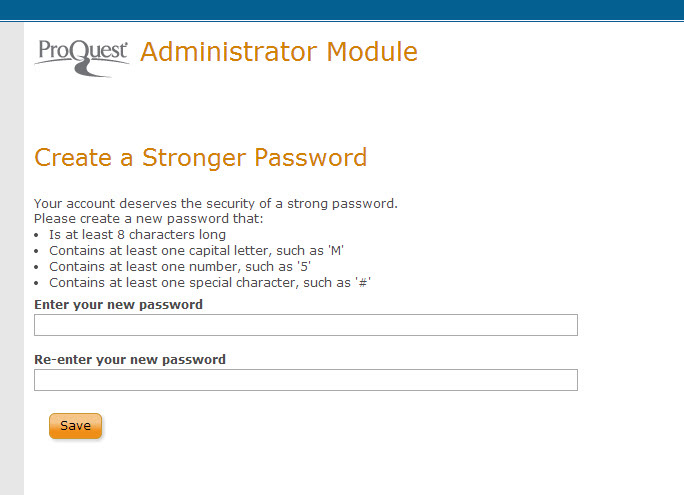 Note: this only applies to the ProQuest Administrator Module, and does not impact end user access to databases or MyResearch accounts.
You may wish to also update Assistant Profiles that you might have configured in the Administrator Settings section of the ProQuest Administrator Module.