You can easily create a new list by following these steps.
Do a search for the record you want to add to the new list.
On the search results page, put a check in the box to the left of the desired item(s) and click the "Add to List" link: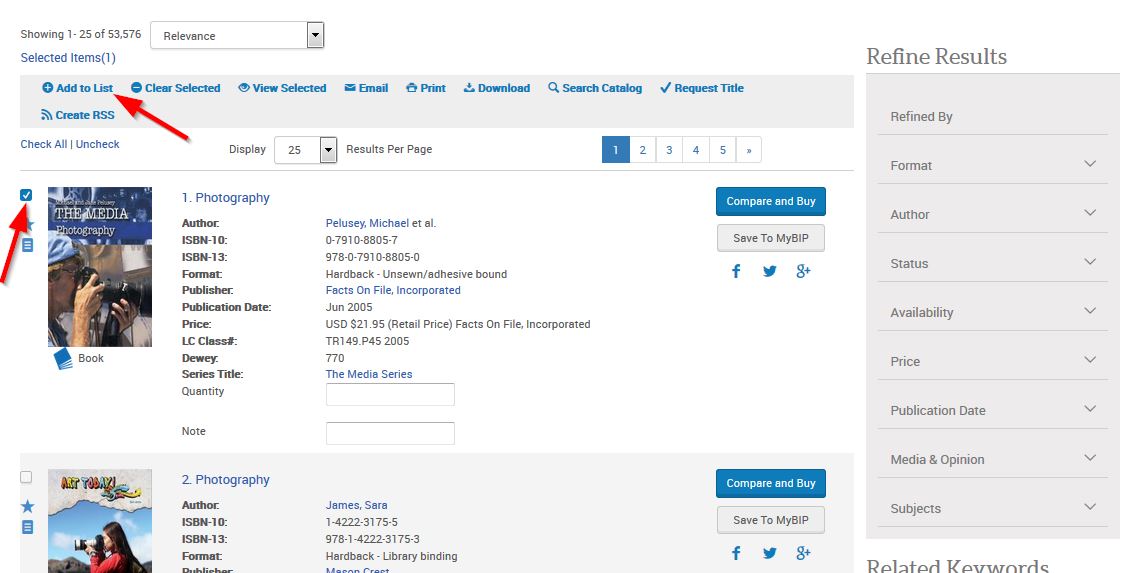 You'll receive a small pop-up, which allows you to choose between adding this item to an existing list or a new list. Select Create New List.  When finished entering the List Name and any other desired data, click Create List.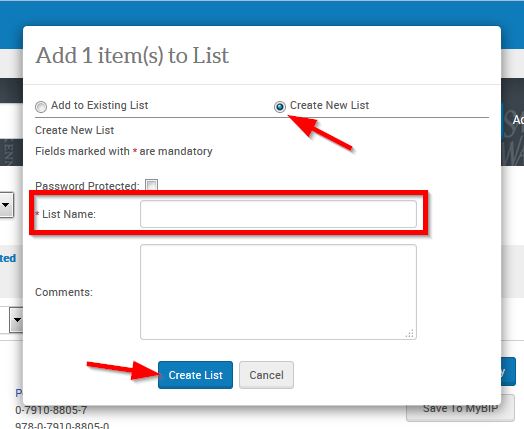 After the list is created, you can use the same steps to add additional items to it.  When prompted, you would select Add to Existing List and select the desired list name.  Click Add to List.
You will be prompted for a password if you're trying to add to an existing, password-protected list. This password is not the same as what you use to get into Books In Print, but whatever the list's owner set when the list was created. If you do not know a list password and cannot retrieve it, please contact technical support for assistance.