First, please ensure you have registered to access the ProQuest Invoice Portal. Please visit
ProQuest Invoice Portal Registration for step by step instructions. 
View Balance
Once you are logged in, please click on 
Deposits 
at the top. 
You will be able to see your available deposit balance in the "Current Balance" box at the top.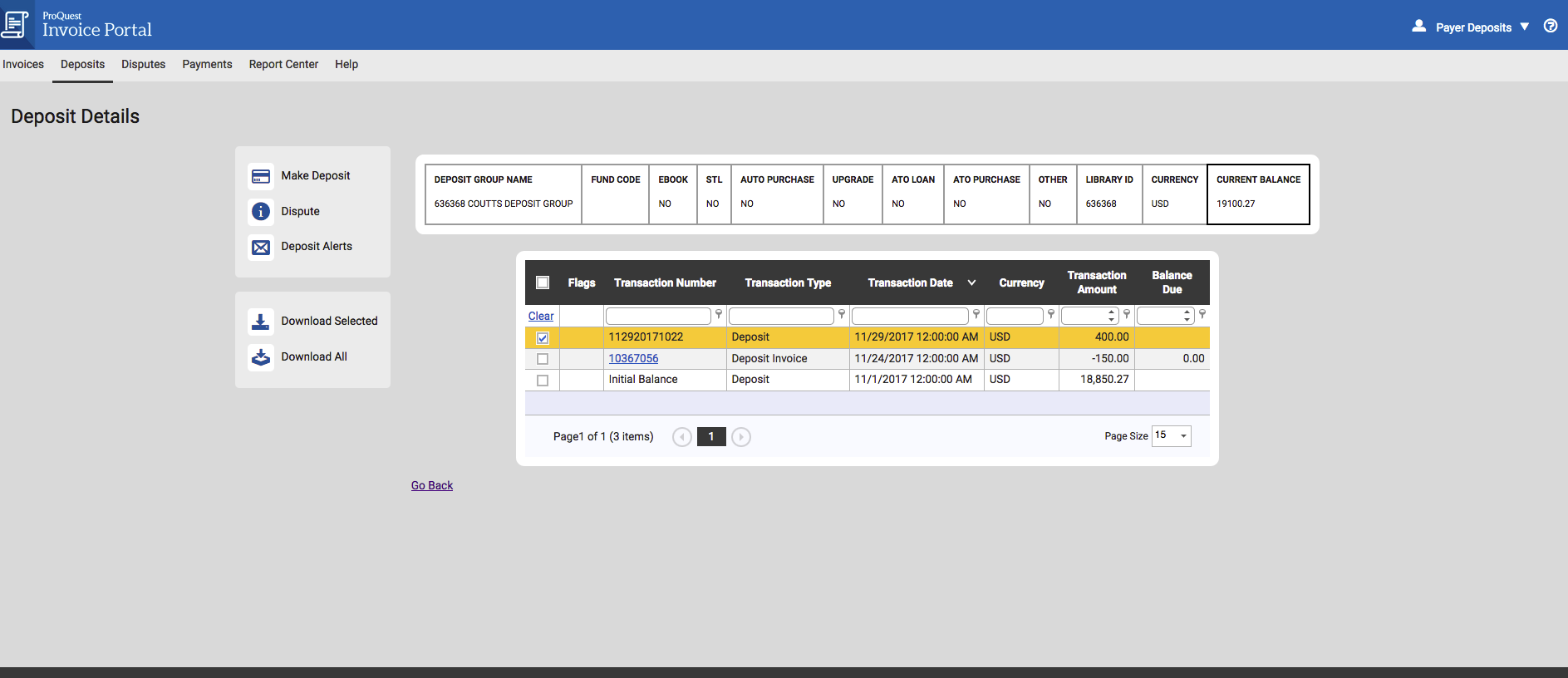 Payments
To make a payment on an invoice using your Coutts deposit account, please ensure you are viewing Deposit Details by clicking on a deposit account.  
Once at the Deposit Details page, choose one deposit invoice from the list on the screen that you would like to deduct from the deposit funds by clicking the checkbox in the first column. 
Click the Dispute button in the left Panel.
In the drop down under Reason, select "Coutts Deposit Deduction" as reason type. If you have additional invoices you would like to deduct please list them in the dispute box.
Please note that the oldest Proforma amount will be used for the deductions unless otherwise noted.
Your request will be forwarded to the Finance Team for processing.