Ebook Central MARC records
are available as high-quality, hand-cataloged
Full
records, or machine generated
Express
records.
For details
and
examples
of Ebook Central MARC records  
>See more
Ebook Central MARC record retrieval:
MARC records can be retrieved from LibCentral:
You can get a complete set of MARC records by acquisition type from the LibCentral Dashboard  >See more
You can also get individual or sets of MARC records from lists, via title matches, when placing and reviewing orders, via Expenditure reports
If you have one or more subscriptions or DDA profiles, there will be a "MARC Updates" link in the "Collections" tab (unless you've requested that it not be shown):

For information about MARC
updates and scheduling options 
>See more
For detailed instructions about retrieving MARC records, see the full MARC Record Help Document in LibCentral::
Go to your LibCentral site and sign in
Click the "Help" link at the top, far-right
Click "Help Documents" in the list at left
Click "MARC Records" in main list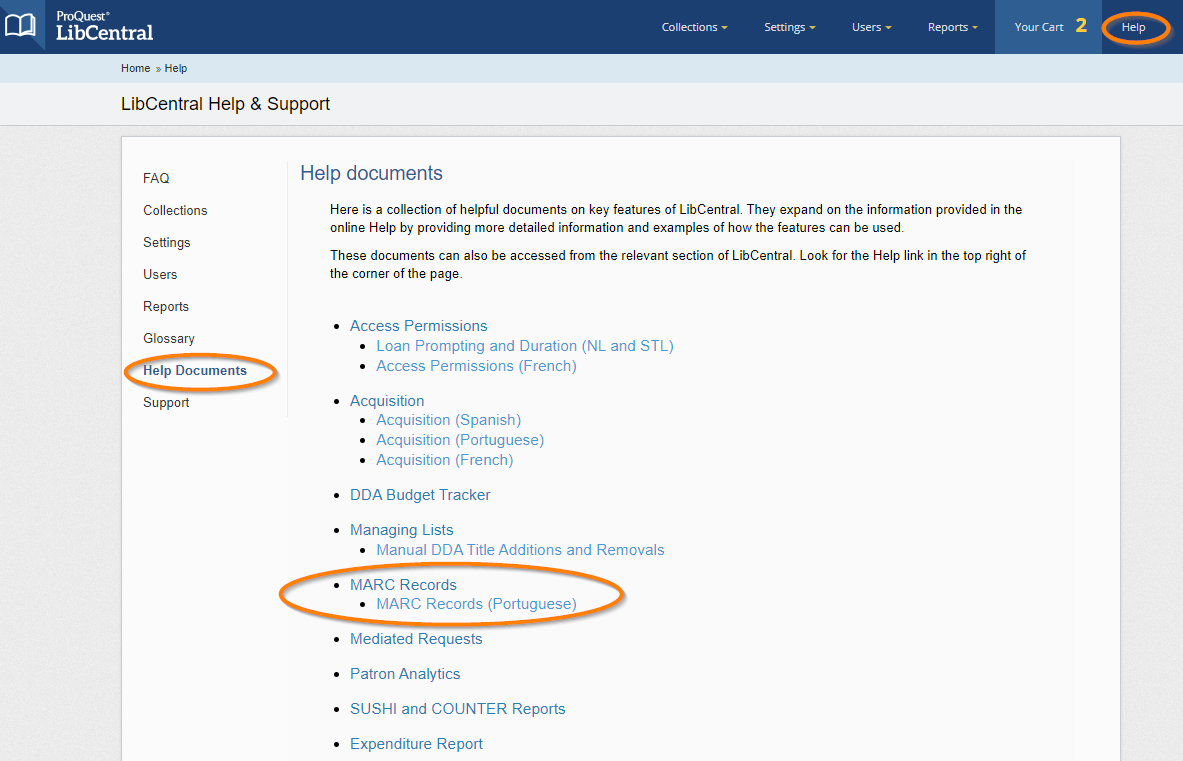 This will bring up a PDF copy of the full MARC record Help Document.
A customization filter 
can be created for your Ebook Central
Full
MARC records. Customizations can include adding or changing static information in specific fields, or moving one field to another. 
>See More
Upgraded from ebrary?
 There are important differences in Ebook Central MARC records.  
>See More