Sources are added and deleted in Factiva.com on a daily basis. In addition, academic customers do not have access to all of the sources available in Factiva. To see a list of the sources that are blocked:
Go to Sources in Factiva's Intelligent Indexing selection
Click on the plus sign
Remove the check mark from "Search Source Name/Alias only"
enter rst=tbas in the source search box and click on the blue arrow to search.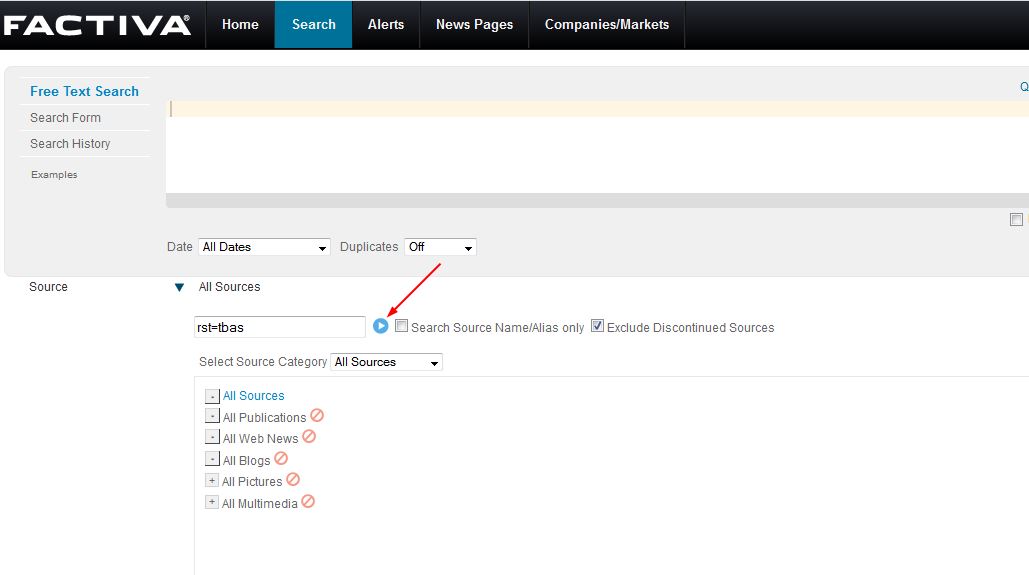 Customers can copy and paste the sources in a word document.