MARC records delivered through the
LibCentral MARC updates page
 or exported from the
Acquisition Catalog
 will be separated into multiple files if the MARC set is large:
Through MARC updates, which are provided as a direct download link, the files will be split into groups of 10,000 records
Through Acquisition Catalog exports, which are provided via email for larger files, the files will be split into groups of 100,000 records
Depending on the options you select, you may also receive separate files if you are receiving both Full and Express records
If you require one MARC file instead of separate files, you can easily join these MARC files using the free program
MarcEdit
. Here's how to do it:
Open MarcEdit 
Open the Tools Menu from the main window
Open the MARC Processing Tools option, then select MARCJoin
Select the Save File icon to choose a location and name for your joined MARC file, then select the Save button to enter the file path in the Save File field in the MARCJoin window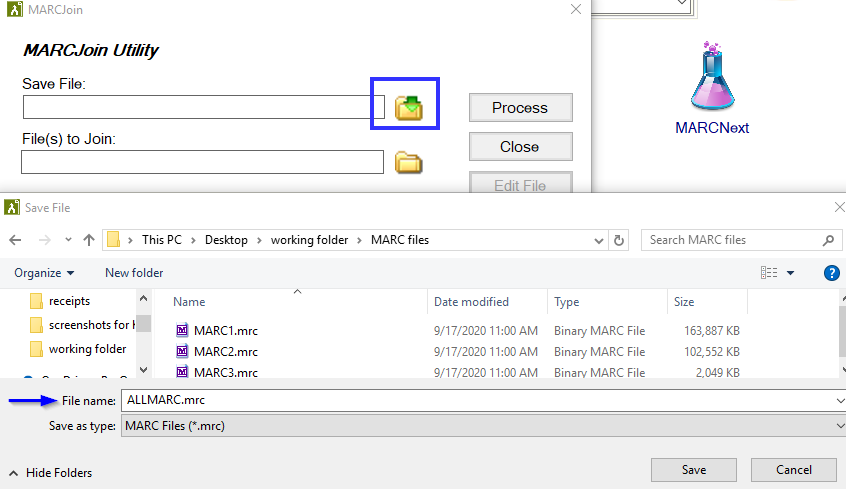 Click on the File(s) to Join icon to select the MARC files you would like to join, then select Open to add the file paths to the correct field in the MARCJoin window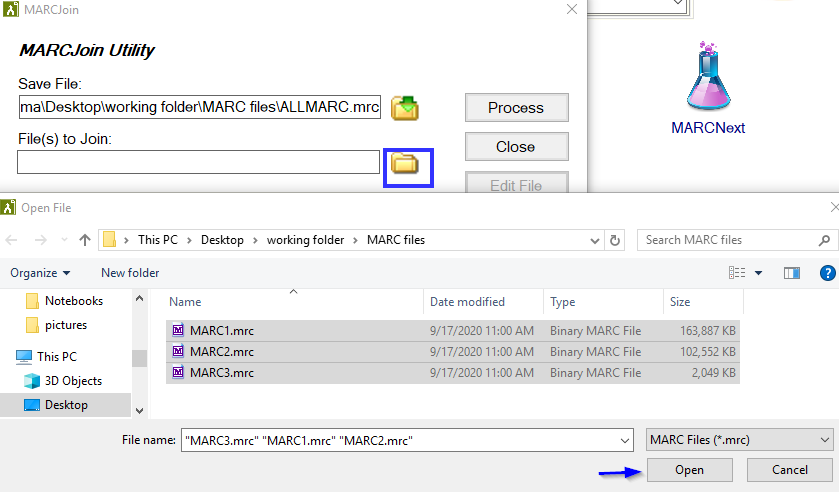 Select the Process button. A confirmation alert will pop up telling you the files have been combined to the file specified as the save file.

You now have all your MARC records saved in one file.