If you are noticing a login prompt when accessing
Visual History Archive
, you may need to update your access link.
The URL https://vha.usc.edu/login will always navigate to a login page for VHA. However, if you are authenticated, a "Continue as Guest" option will be located underneath the Login button, like so :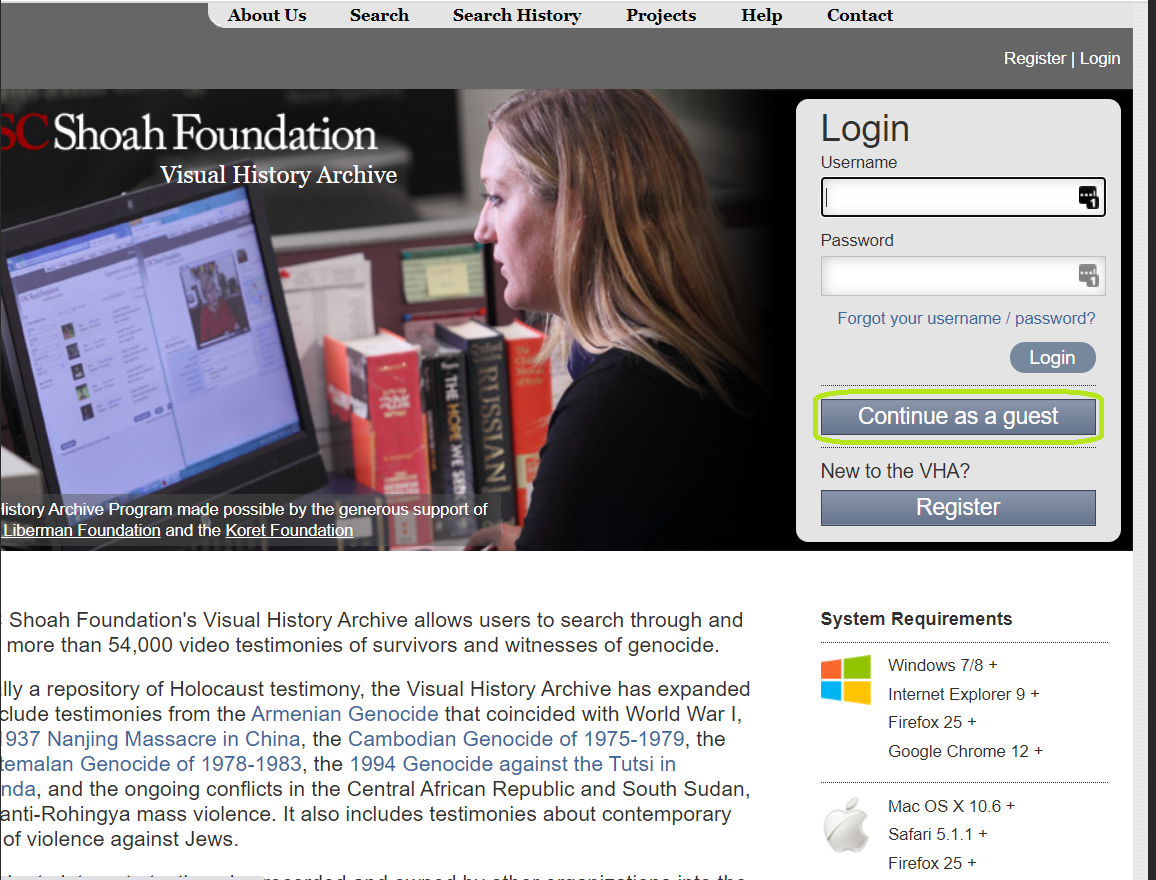 If you would like to bypass this page entirely, please use this URL for your access URL : https://vha.usc.edu/search

This URL will log a user in if they're authenticating via IP or in conjunction with a proxy, without the need to use the "Continue as Guest" button.