Finding similar titles is easy to do in Books In Print. There are a several ways to find the next great books based on your choices.
1. Make your selection using the Popular Tags on the home page: Topic, Genre, Character, Setting, Time Frame or Location.
A. Example: Selecting Small Towns will bring back a page with titles containing "small towns" in the story settings. The word cloud on the right will help you drill down further.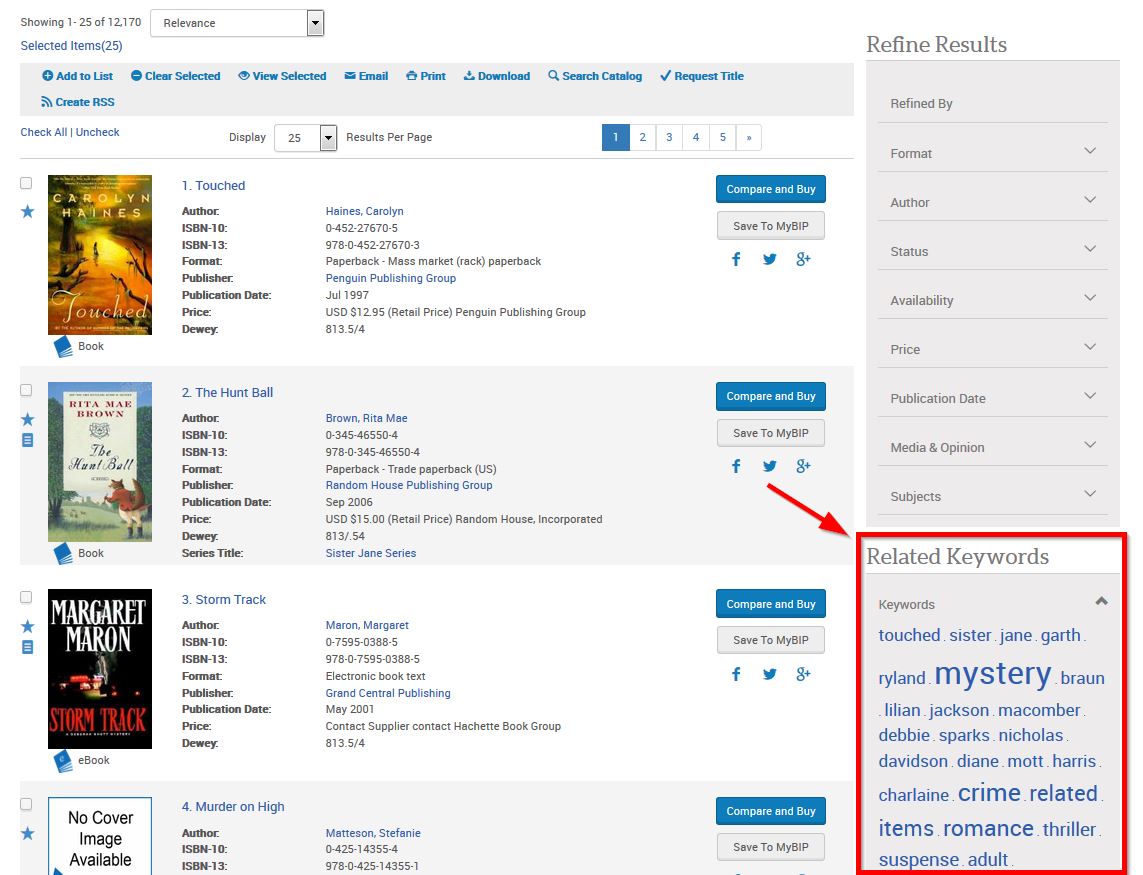 B. Next, select the title you are interested in to find out more information. To find similar titles, select the Similar Titles tab on the bottom left.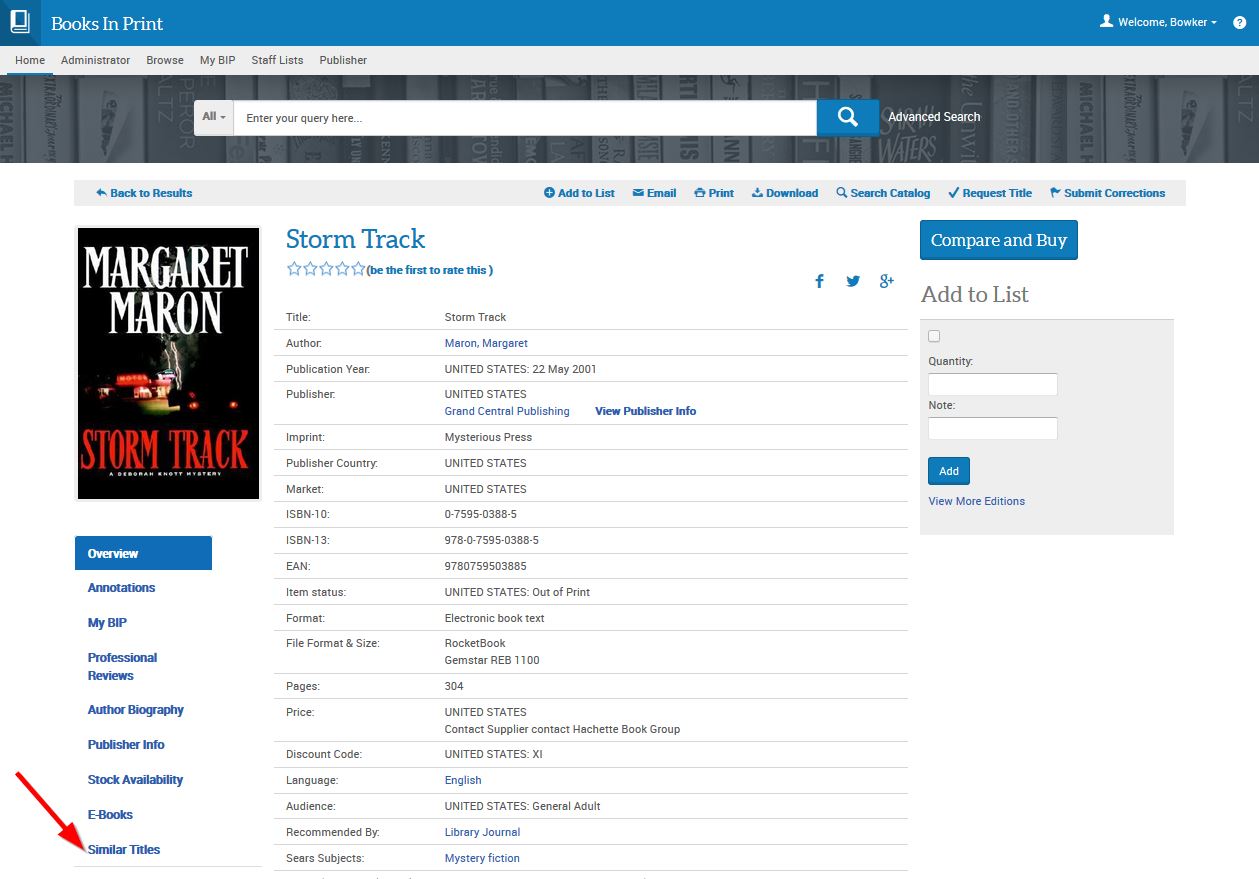 C. Selecting Similar Titles displays other titles you may like, as well as a deeper filtering option.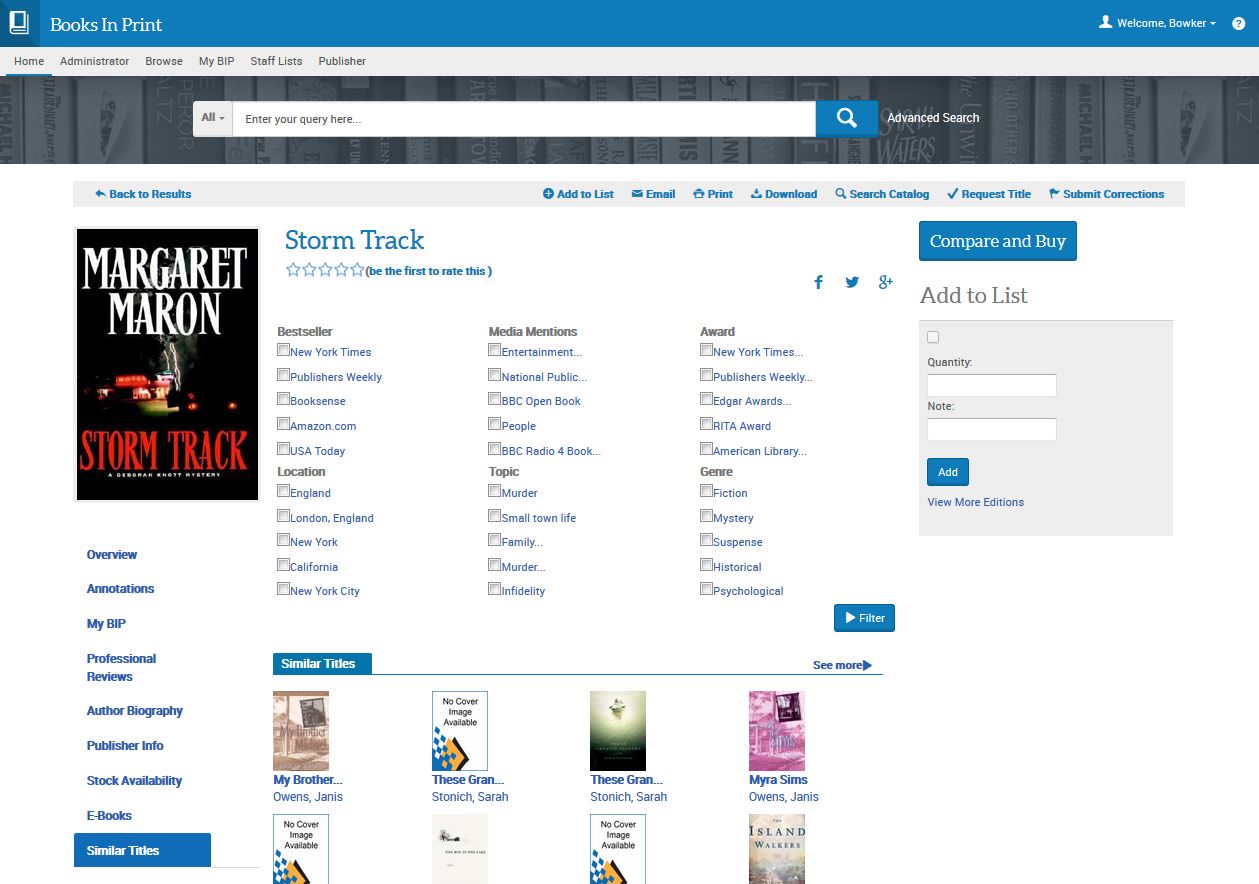 2. From the home page, select Browse all Topics to select a topic alphabetically.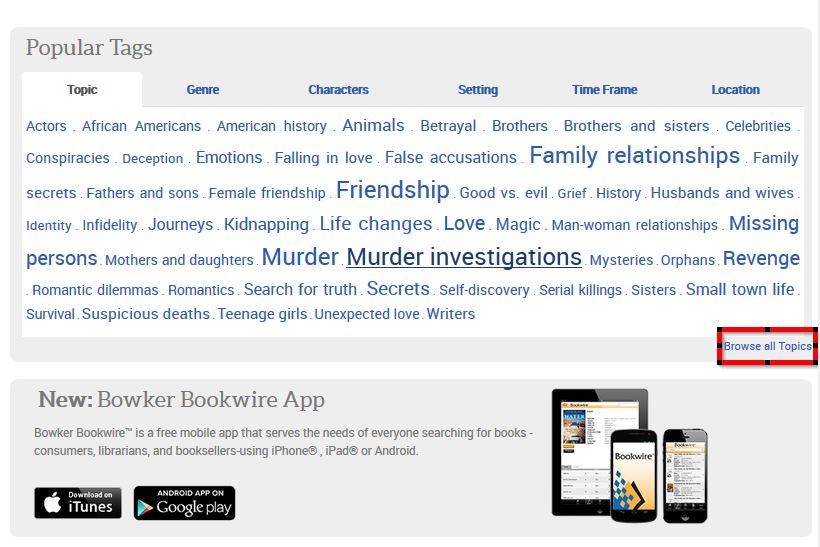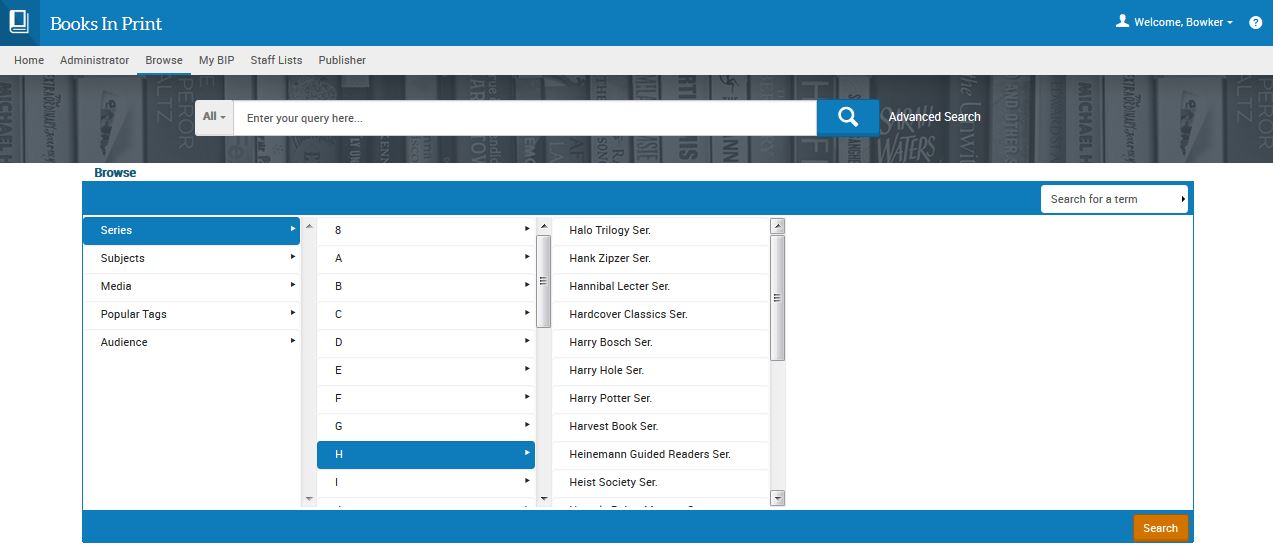 Once you complete your search and have a list of results, you can follow steps B and C from the example above.
If you have any questions, please contact technical support for assistance.