You can use the Budget Tracker tool to track and receive alerts against a budget amount, when you pay as you go.
Please note if you use a Deposit Account you can still use Budget Tracker in combination; however, we do recommend using deposit alerts instead.
To Create a new Budget Tracker:
Sign into LibCentral, then select "Budget Tracker" under the Settings menu.

Then click on the "New Budget Tracker" button.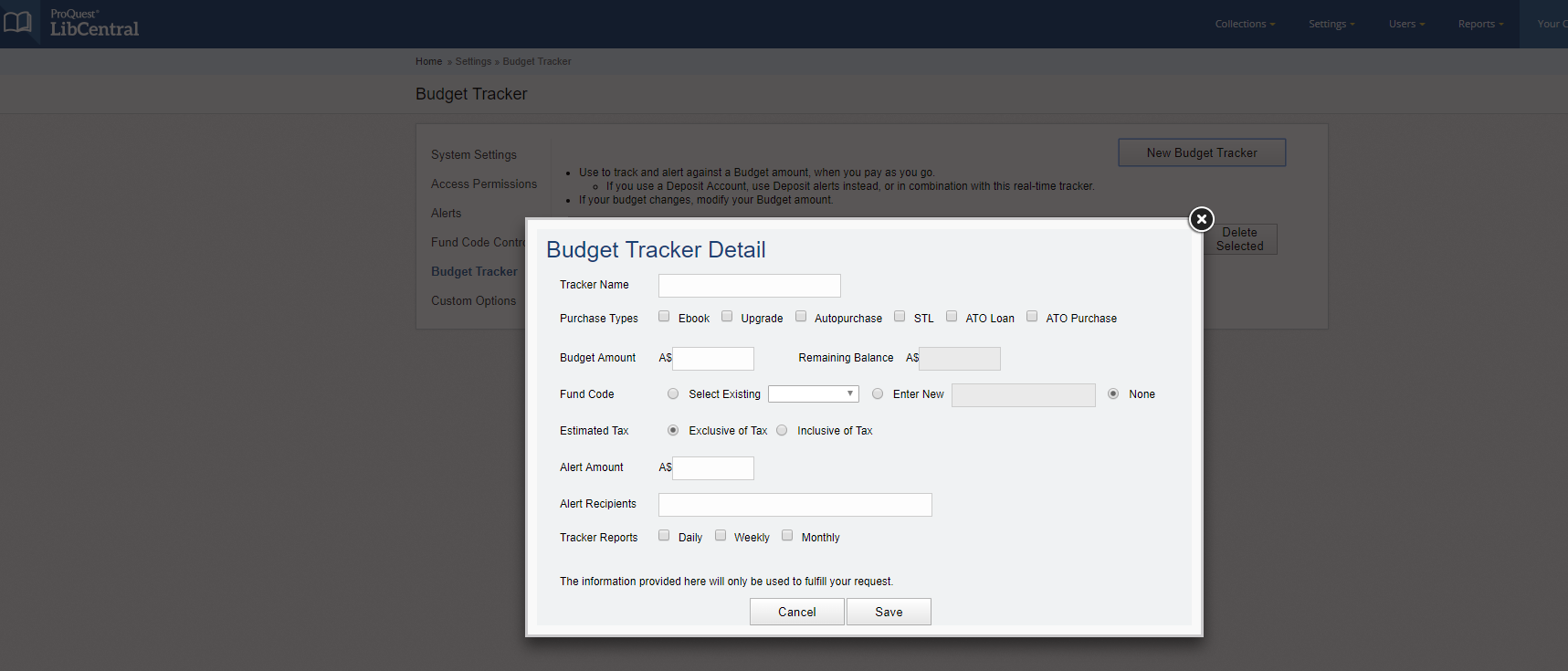 You will need to fill in the following fields and click on the "Save" button:
Tracker Name - Type in the name for your Budget Tracker
Purchase Types - Select desired purchase types
Budget Amount - Specify the amount for your budget
Fund Code - Select Existing, New, or None
Alert Amount - Specify a remaining balance amount to activate the Low Budget alert emails once this amount is reached
Alert Recipients - Add recipient's email address where the alerts will be sent to. If you would like to enter multiple emails, separate each with a comma
Tracker Reports - Select desired frequency of emails