On the ProQuest platform, there are a number of articles which are derived from scanned images. These images are displayed with an image viewer which allows you to zoom in and out, pan, rotate, and resizing the image to fit your screen for easier viewing.
If you are using assistive technologies, or are only using your keyboard for navigation, you can access these controls by selecting the link for "Show image viewer keyboard controls". You can find this link by using the tab key. After you tab into the image container, the link to the keyboard controls will appear.
It looks like this: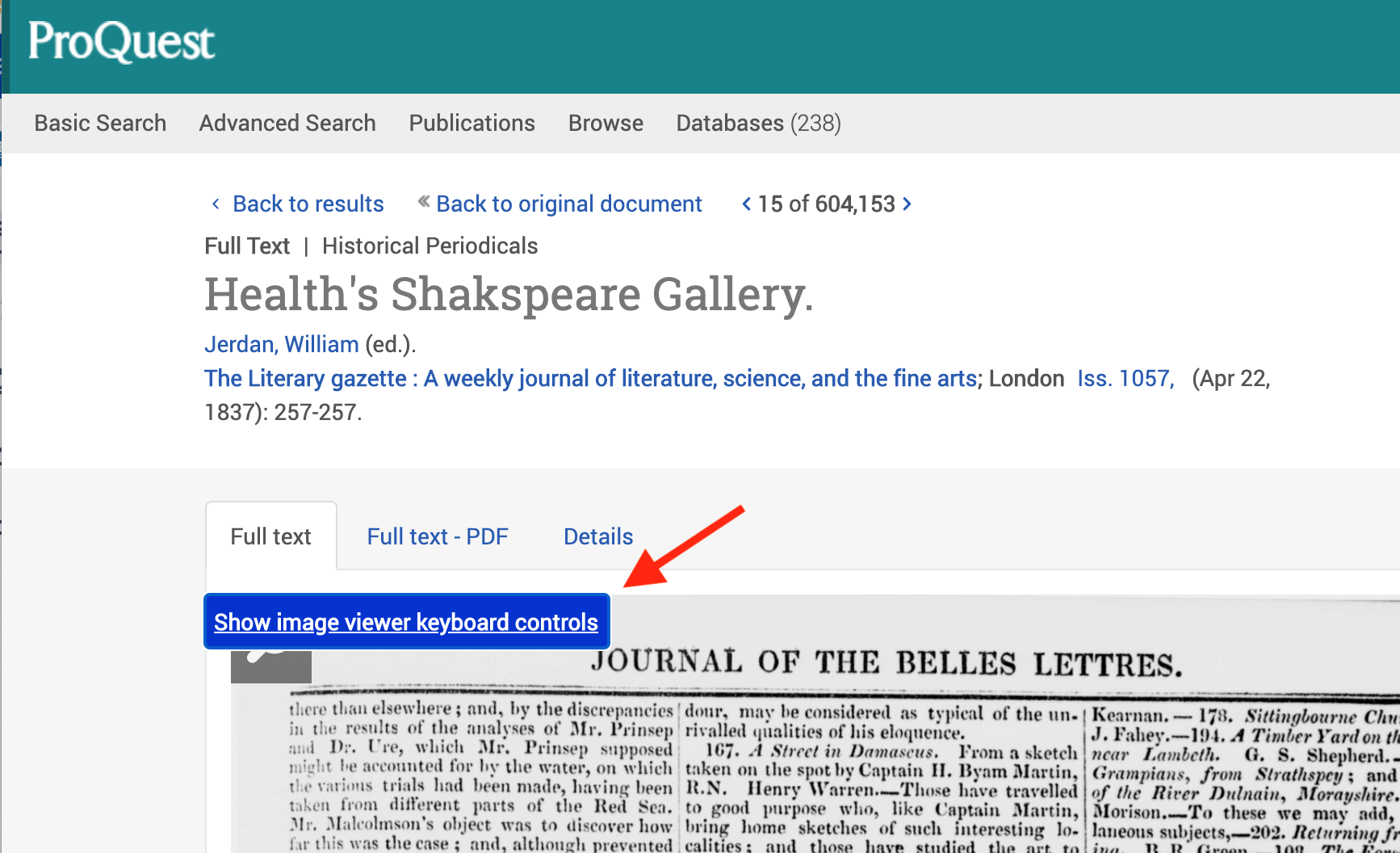 Selecting this link will display buttons along the top of image, giving you access to all the image viewer controls. These controls can be used with your keyboard only, or with other assistive technologies.