The ProQuest platform has a built-in text to speech player that can read many of our documents to you.
Please Note:
The visibility of this tool is an administrator setting. If you do not see this option where expected – it is possible that your institution has not enabled this feature. Contact your library or institution to request that it be enabled.
Documents where the text is contained within an image or PDF cannot be read aloud with this feature.
Finding the text-to-speech player
The text to speech player appears on the "Full text" tab of a document, below the abstract and above the body of the document.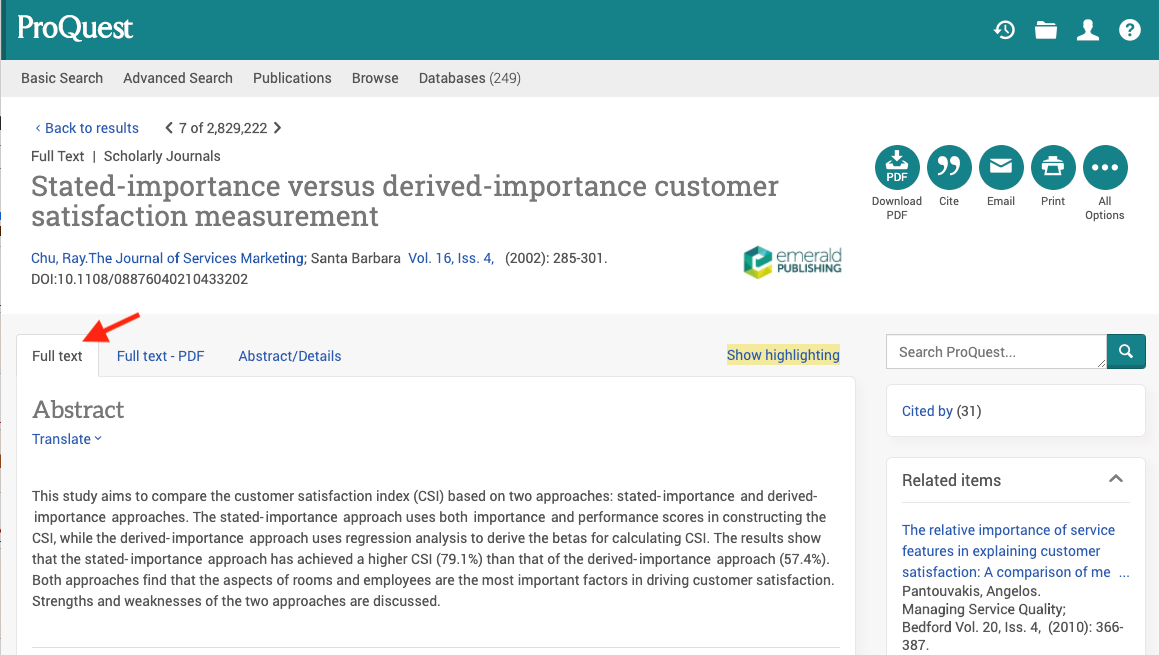 Scroll down on the page until you find a grey box with a play icon, and two time codes. (Note: The time codes will both show as "0:00" until you start playing the recording.)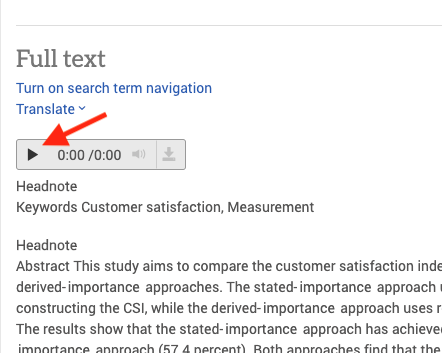 Click the play button to have the document read aloud. The time code will update to show you that the audio is playing.
Volume settings
Once the audio starts playing – the volume and download buttons will also become active. To change the volume of the playback, click on the speaker/volume icon to adjust the volume slider.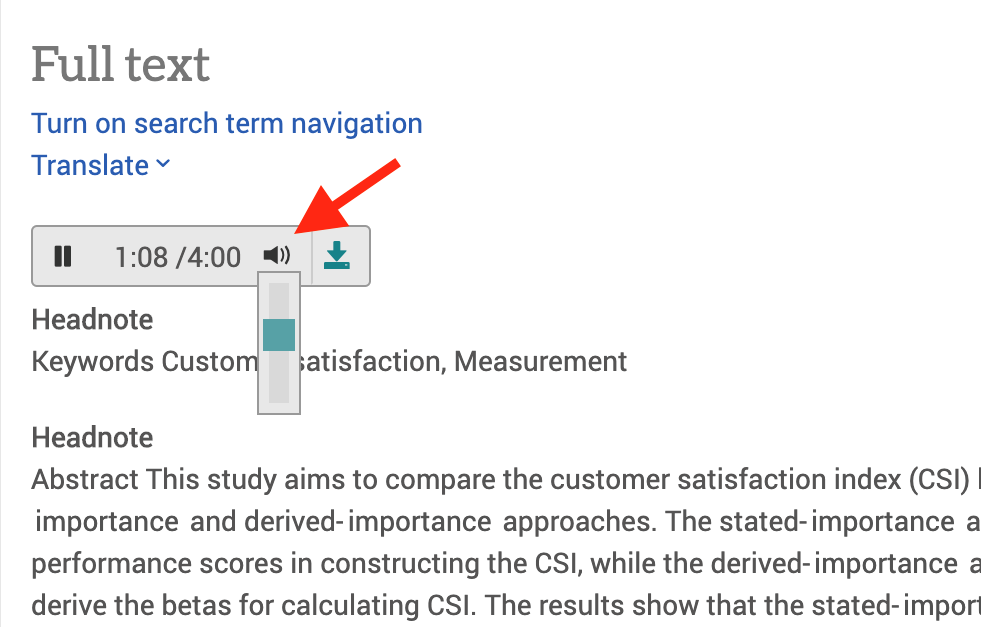 Download option
You may download the audio file to listen offline or on another device. Use the download icon in the "text to speech" player to save an mp3 version of the file to your device.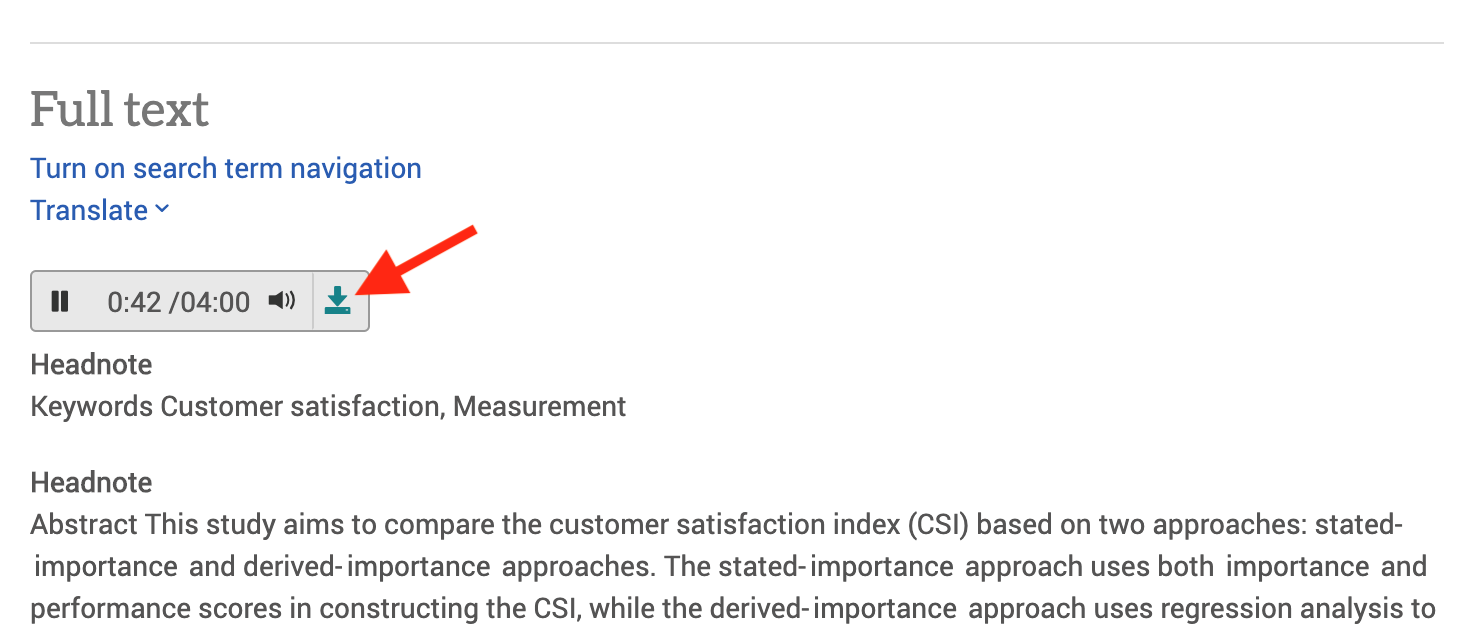 Other text-to-speech options
If this feature is not enabled for your institution's ProQuest account, there are other options to have ProQuest documents (and other webpages) read out loud to you.