When searching across multiple databases, users in the ProQuest platform have the option to preview items not necessarily found in their institution's subscription, as well as add Open Access documents to their results. This option is available on the results page, under the results count when searching more than one database.
If you would like this feature turned off for your institution, please login to the
ProQuest Admin Module
.
Navigate to the
User Interface
tab, then
Interface Settings
>
Results, Document Display, Linking

Finally, uncheck the option "Allow users to include preview items & Open Access documents outside your subscription in results."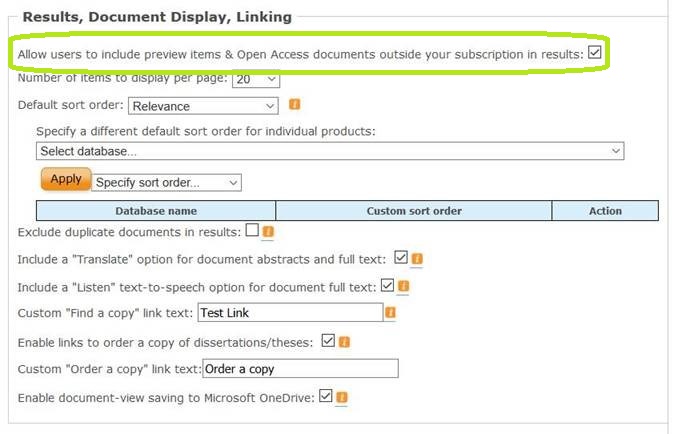 If you have questions or concerns, please
contact us
.