The highlight tool allows you to highlight and save text.
Please note: the highlight tool is not available when accessibility mode is turned on for a patron.
If you are not signed into Ebook Central, you will be prompted to sign in when using the highlight tool.
To highlight text
, open the ebook in the reader:
Click the highlight icon and highlight the text.
Or
Select the text, and the highlighter options will automatically display. Select the highlight color.  

To view highlighted text,
go to your bookshelf. Ebooks with highlighted and annotated text will be saved to your bookshelf. Click "annotations" to review your highlights or annotations.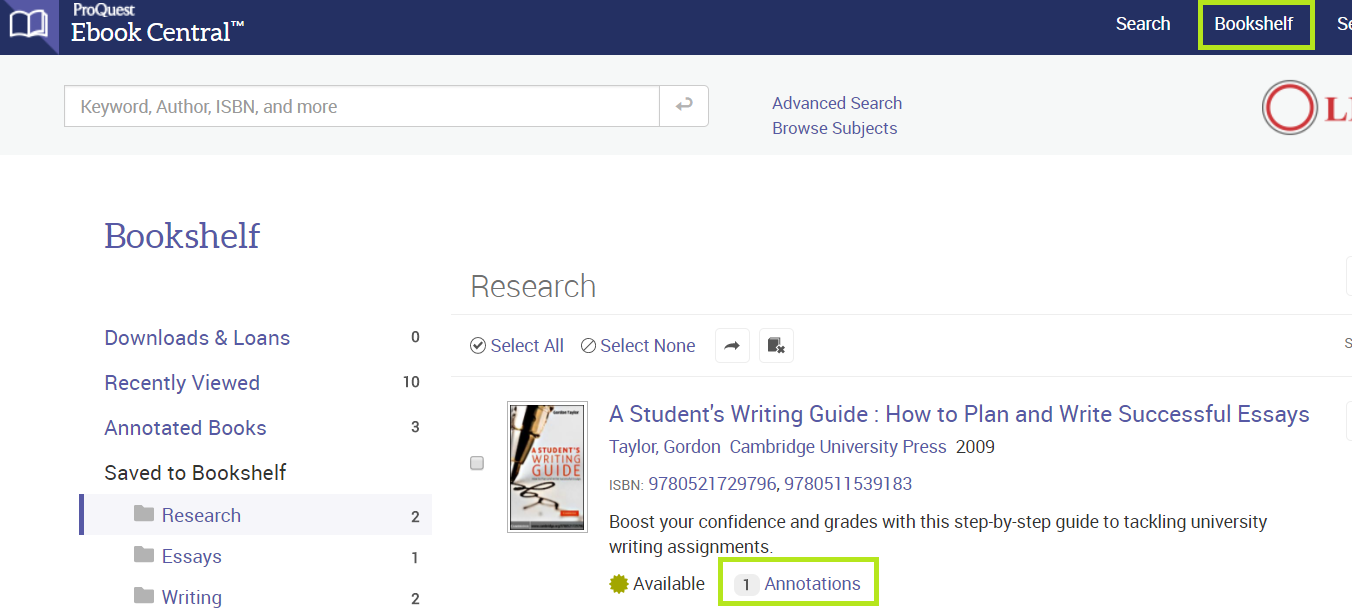 Or, click the star icon in the left side navigation of the reader.

To delete a highlight
, click the star icon to view the highlighted text. Then, click the trash icon to the right of the text.

You can also delete a highlight by double-clicking the left mouse button and a trash icon will appear just above the highlight. Highlights are removed in layers, so if there is more than one, you will need to remove one by one.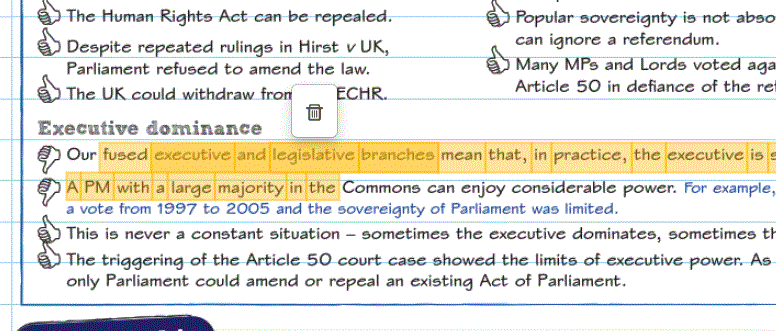 Highlights you've made will remain in the ebook permanently unless you delete them or the ebook is removed from your library's collection.