The ProQuest Support Center can be found at
https://support.proquest.com
For instant answers to the most common questions, support articles, product user guides, recorded videos and more, always start by searching and exploring our comprehensive online resources available here:
•    
ProQuest Libguides
:
This online documentation site provides training materials, product education, eLearning materials, promotional tools to your library and much more.
•    
Knowledge Base
:
This is the access point to all our support resources. You can search and browse support articles, user guides, COUNTER specifications, Billing information etc..
See Using the Knowledge base section below for detailed information.
•    
ProQuest Status Page
: Register to this service to receive updates on planned maintenance windows or unplanned outages.
This
video
gives you a summary of all the benefits you get from the ProQuest online resources available to you.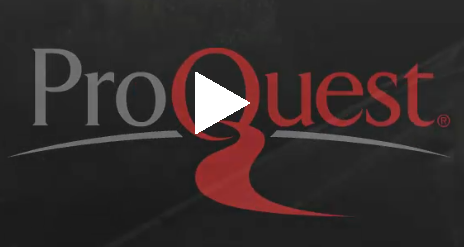 If you are unable to find the necessary information online and still need help, then ProQuest offers all customers three main channels for contacting our support teams:
•    Submit support requests using
this form
•    By
Chat
•    By
Phone
All three can be accessed at the top right of the Support Center, along with the Admin Login link for library staff: 

If you are
library staff
,
logging in to Customer Portal
and submitting a case has several advantages:
•    
You can set the case priority:
see an explanation of case priorities and target response times
here
•    
You can escalate the case
: If a case is not progressing to your satisfaction for any reason, you can escalate a case, using a button labelled "Escalate This Case". This notifies the Support Team Leader who will review the case to identify next steps and update you daily.
•  
 Check the Status of Existing Requests:
You can view and manage your cases and case history at any time via the portal –
My Cases
Case Management Registration:
If you are library staff and do not have a login, you can register here.
Please refer to the
Customer Portal User Guide
for detailed information on how to use ProQuest Support Center.
System Status page:
Visit the
ProQuest Status Page
to check the latest information about our Products & Services. You can also register to receive updates/alerts on planned maintenance windows or unplanned outages. 

Using the Knowledge base:
Did you know you can also get instant answers to the most common questions by searching our
Knowledge Base
?
Access user guides, common questions, video tutorials and support documents are accessible using different paths:
•    Find issues by product. 
•    Find support by common issue types.
•    Search and browse by product.

Important Technical Support Information:
ProQuest Technical Support Service Level Agreement
: This document describes the Technical Support services provided to all ProQuest product customers and their end-users.
ProQuest and Ex Libris Support Improvement Initiative
: This article outlines changes introduced to ProQuest Support Center and Support Cases in 2018.
ProQuest Support Center Updates
: Upcoming and recently released fixes and enhancements to the ProQuest Support Center.