We are making a few changes to the usage statistics for Alexander Street. Most of the changes will be on the backend, however a noticeable change will be taking place -- the COUNTER 4 site will have a new user interface.
The reports offered will be the same: COUNTER 4 reports, as well as the custom Alexander Street reports. In addition, COUNTER 5 reports are now available.
Depending on how you've previously collected usage, your process may change: 
For admins who access the usage from the Admin Portal :
•Your process won't change. The link in the Admin Portal for COUNTER usage will update automatically when the change is complete. Please see below for user interface changes.
For admins who access the usage using the admin.alexanderstreet.com site : 
•The URL
admin.alexanderstreet.com
will be redirecting users to the Admin Portal page,
adminportal.alexanderstreet.com
•The credentials you used for
admin.alexanderstreet.com
will still work on the this site.
•Once logged in to the Admin Portal, please click the
Menu
icon in the upper left-hand corner and choose
Statistics
.
•Select the COUNTER Usage Statistics option.
NOTE : If you have any trouble with your admin credentials, please reach out to Alexander Street Technical Support at support@astreetpress.com
User Interface Changes
Once logged in from the Admin Portal, you will be taken to this page :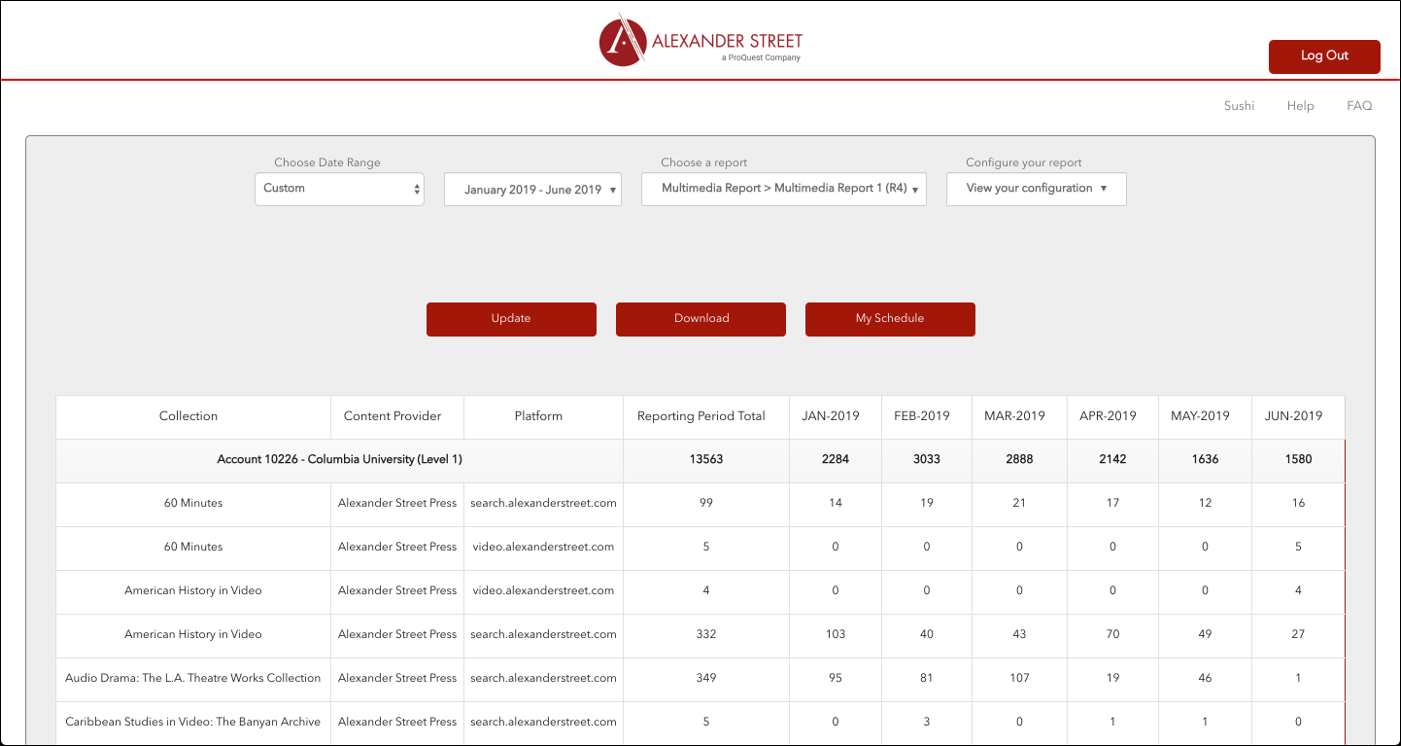 You will be able to customize the date range, in order to get the data you need : 
 



Use the Choose a report option in order to select your report from the COUNTER 4 or COUNTER 5 reports, or the custom Alexander Street Press reports :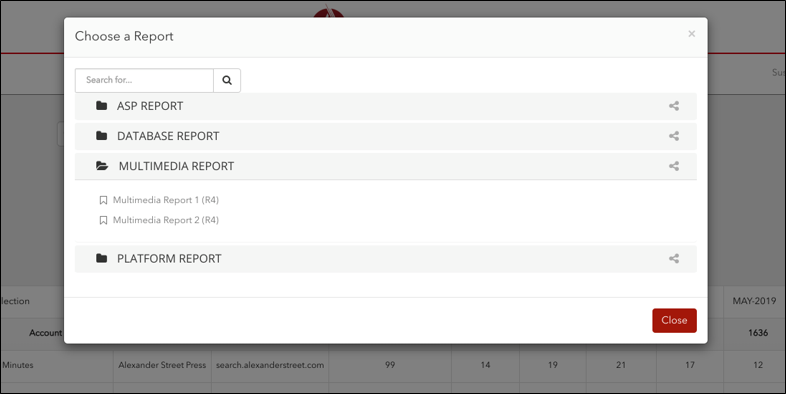 Once set up in the manner you need, press the Download button and choose your report's format :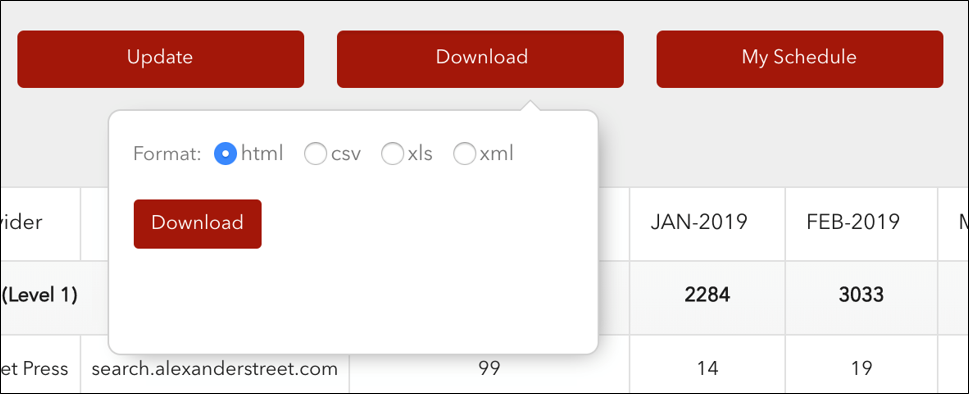 You can now also set up usage to be delivered to you monthly, by using the My Schedule button :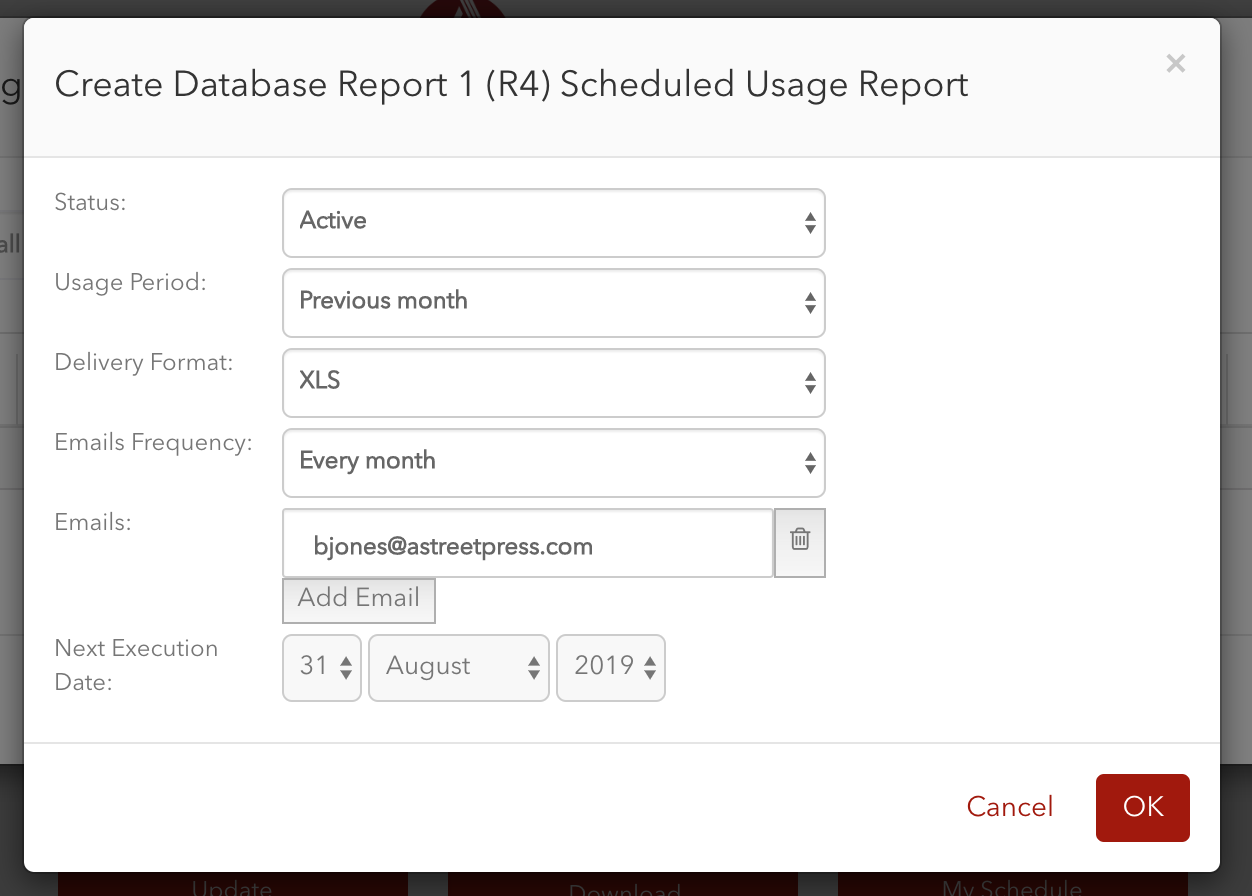 These changes will be coming on September 1st, 2019. If you run into any issues or have any questions, please
contact us
.