1. Select the search results you would like to export. You can select your search results individually, or select all of the results on the page by checking the box at the top of the search results.
If needed, you can then go to the next page of your search results and continue to select the results you want to export. You can export up to 4000 search results at a time.

2. From the Save pull-down menu, select "XLS (works with Microsoft Excel)".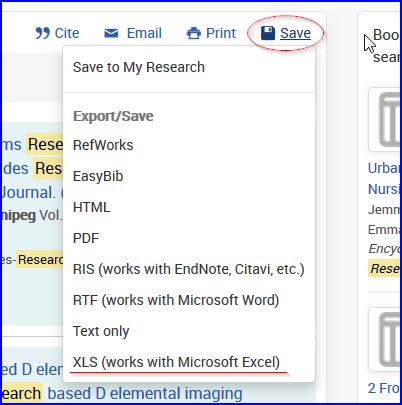 3. In the Export/Save popup window you can adjust the content to be included in the spreadsheet, and the sort order of the results being exported.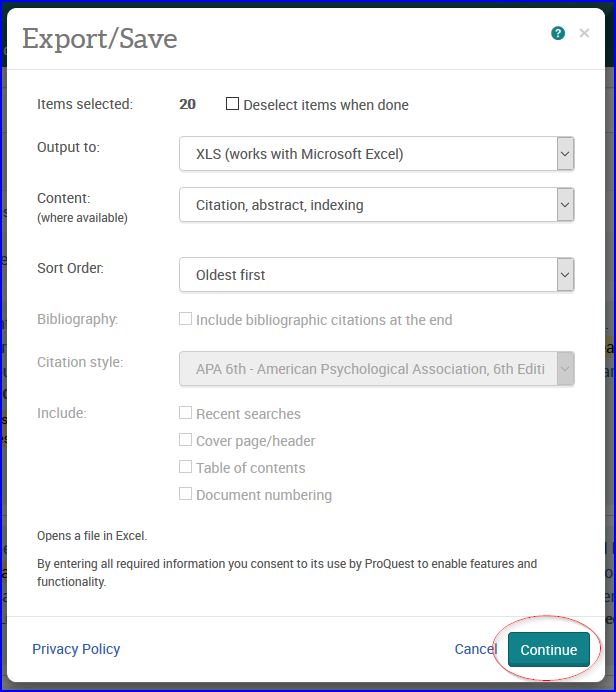 4. Clicking the Continue button on the Export/Save pop-up window will start the downloading process. When the download is complete you can open or save the xls file.