If your Library is part of our 
Demand Driven Acquisition
(DDA) program, you may need to request some titles, instead of being able to download them straight away.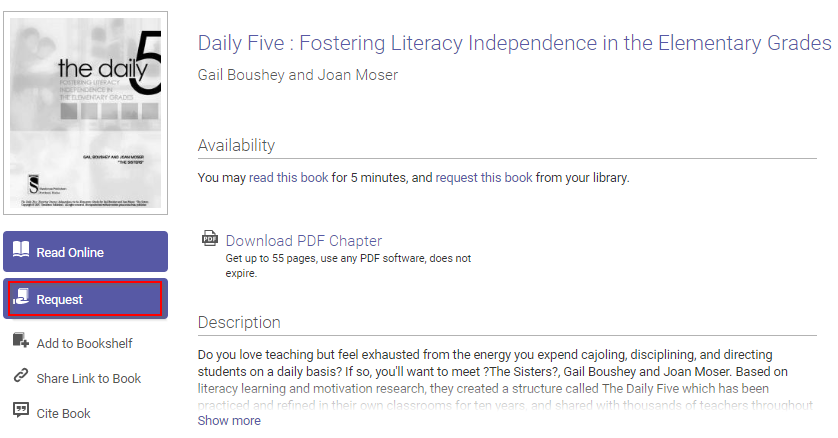 DDA stands for Demand Driven Acquisition – Libraries usually choose this program in order to perform acquisitions that are triggered by usage and demand.
In this case, you will be able to read the book for five minutes before being required to request it. Your Librarian will approve or reject the request accordingly.
You may also be able to see two options, while requesting:
Loan – this option, if approved, will trigger a short-term loan (or STL).
Purchase – the Library will own the title perpetually, if the purchase is approved.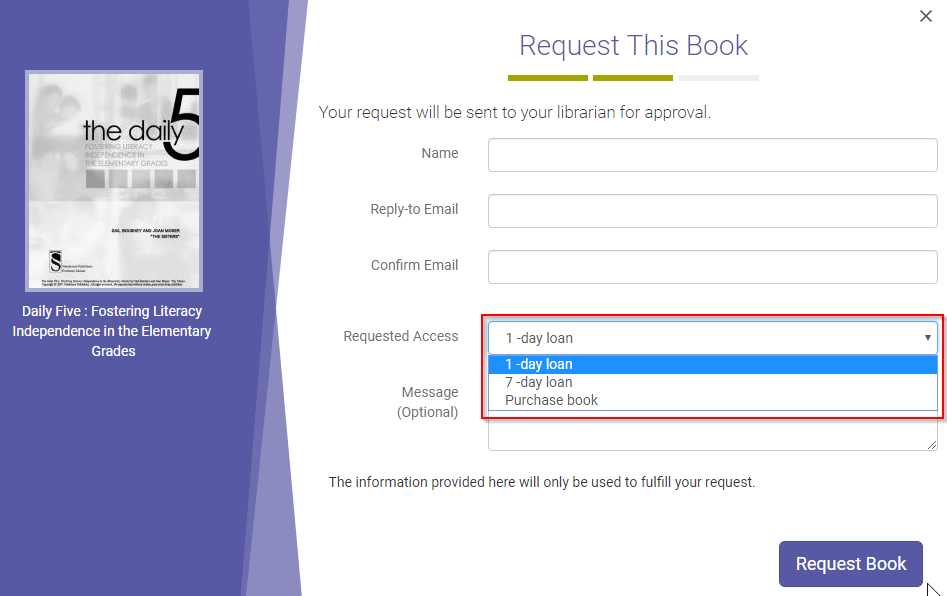 Please contact your Librarian for more information on requesting a title.
We would also be happy to answer any additional questions. Please submit a Technical Support case here.