To delete files from your FTP directory, you will need an FTP client. FileZilla is a free FTP application that is very easy to use. We provide instructions using FileZilla but other ftp clients will likely work in a similar way.
Open FileZilla

Enter the server host, username, and password (provided to you when your FTP delivery was set up) and hit Quickconnect

You will need to say OK when you see a dialog that the server doesn't support TLS

Filezilla will retrieve and display your directory listing. On the left is the display of your local files. On the right the files on your ftp directory will be listed.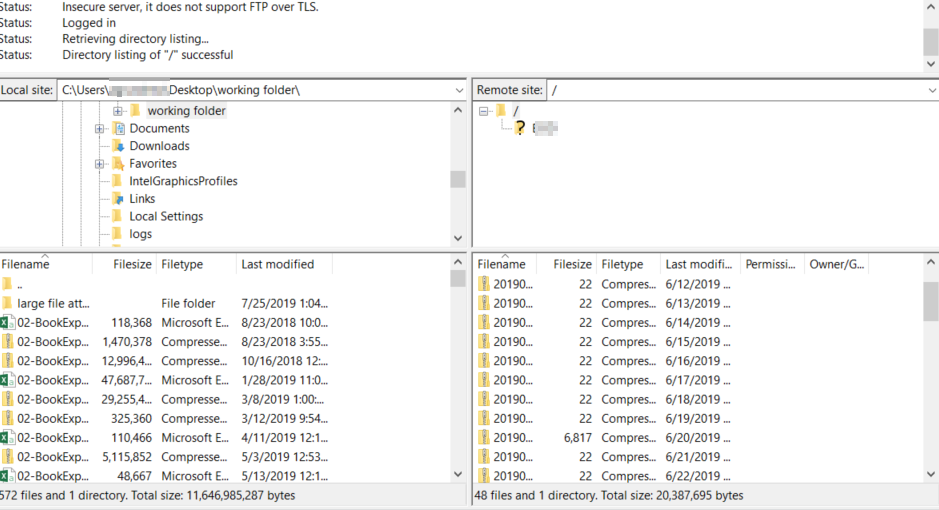 Select the file you want to delete 

Right click on the filename and select delete

Click the 'Yes' button to confirm that you really want to delete this file from the server
The file is now deleted from your FTP directory. You can delete in bulk by selecting multiple files before bringing up the right-click menu.