Click on Authentication/Access on the left side of the page.
Click on the IP Address tab.
Enter in the IP range you want access from.  If you wish to enter a single IP rather than a range, you only need to complete the Starting IP boxes.  Please ensure that ranges are unique and do not overlap.
Select a usage group.
Click Save.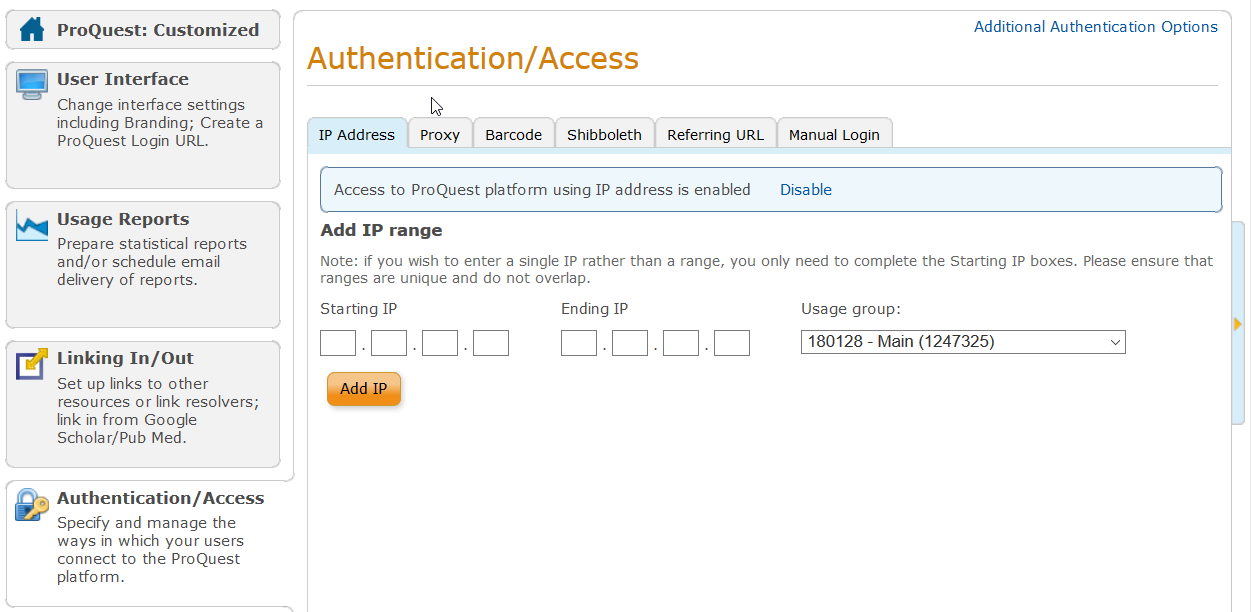 Any IP addresses listed here will control access to your ProQuest Academic, Congressional and Alexander Street databases.