How do I create custom login URLs for ProQuest?
Authorized library personnel can create custom ProQuest platform login links within the ProQuest Administrator Module to database(s) or subject(s), enabling users to access the ProQuest platform through customized settings.
NOTE: The ProQuest Administrator Module is for authorized library/institution personnel only. Please contact technical support if you do not have an account set up, or if you forgot your login information.
Login to ProQuest Administrator Module at http://admin.proquest.com.
Click on User Interface on the left side of the page.
Click on the Create a ProQuest Login URL.
Select the database(s) you want the link for.
Click on Customized interface settings for interface language and start page options.
Click Create Link.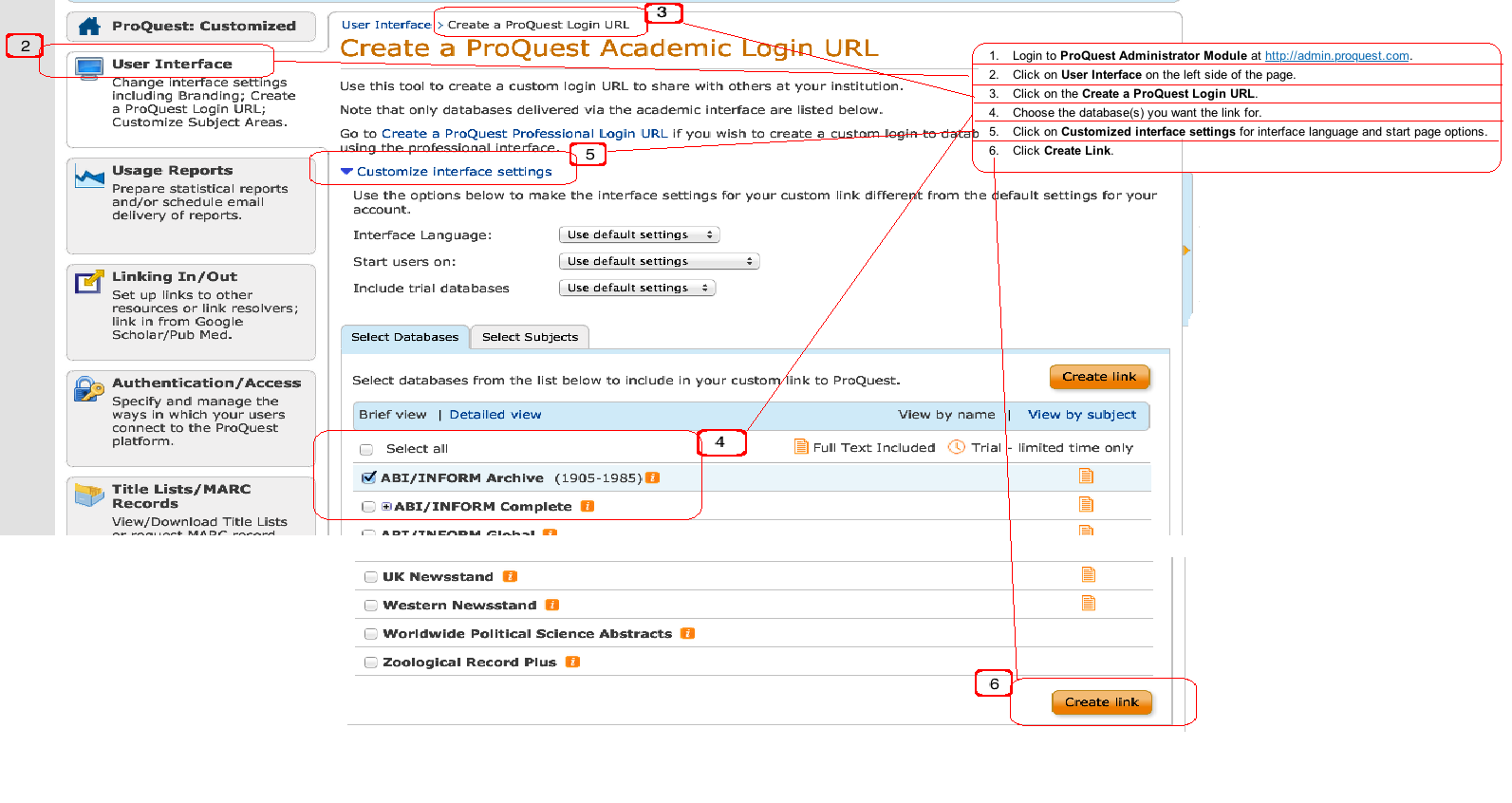 Authorized library personnel can also create links to specific subjects. To do this, click on the Select Subjects tab and follow steps 4-6 above.