If I am using Digital Sanborn Maps, how can I navigate to a different map?
If you are currently viewing thumbnails, the drop-down menus for city and date remain at the top of the screen: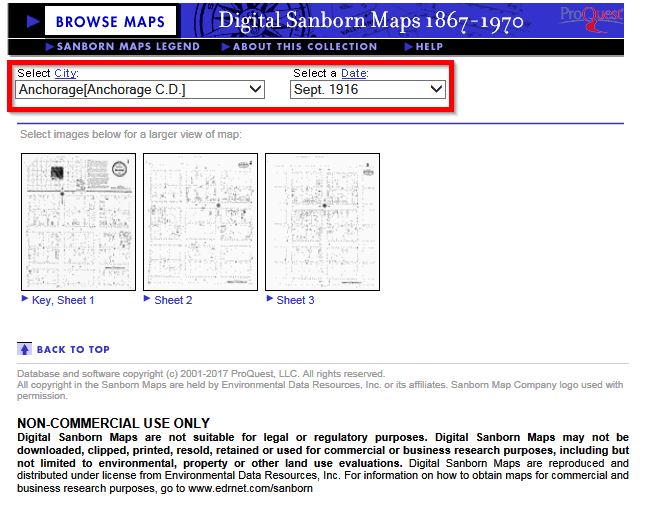 You can use these drop-down menus to change your map.
Additionally, you can begin a completely new search by clicking on the
Browse Maps
button located at the top left of the page: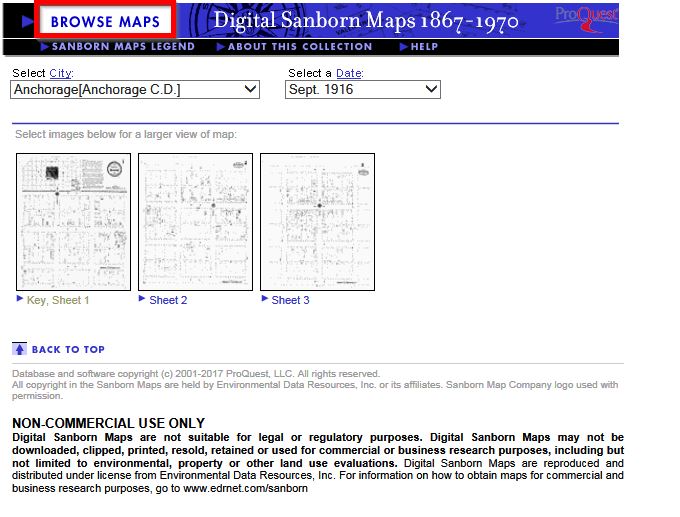 If you are no longer in thumbnail view, you can just click
Close Window
at the top left of the page: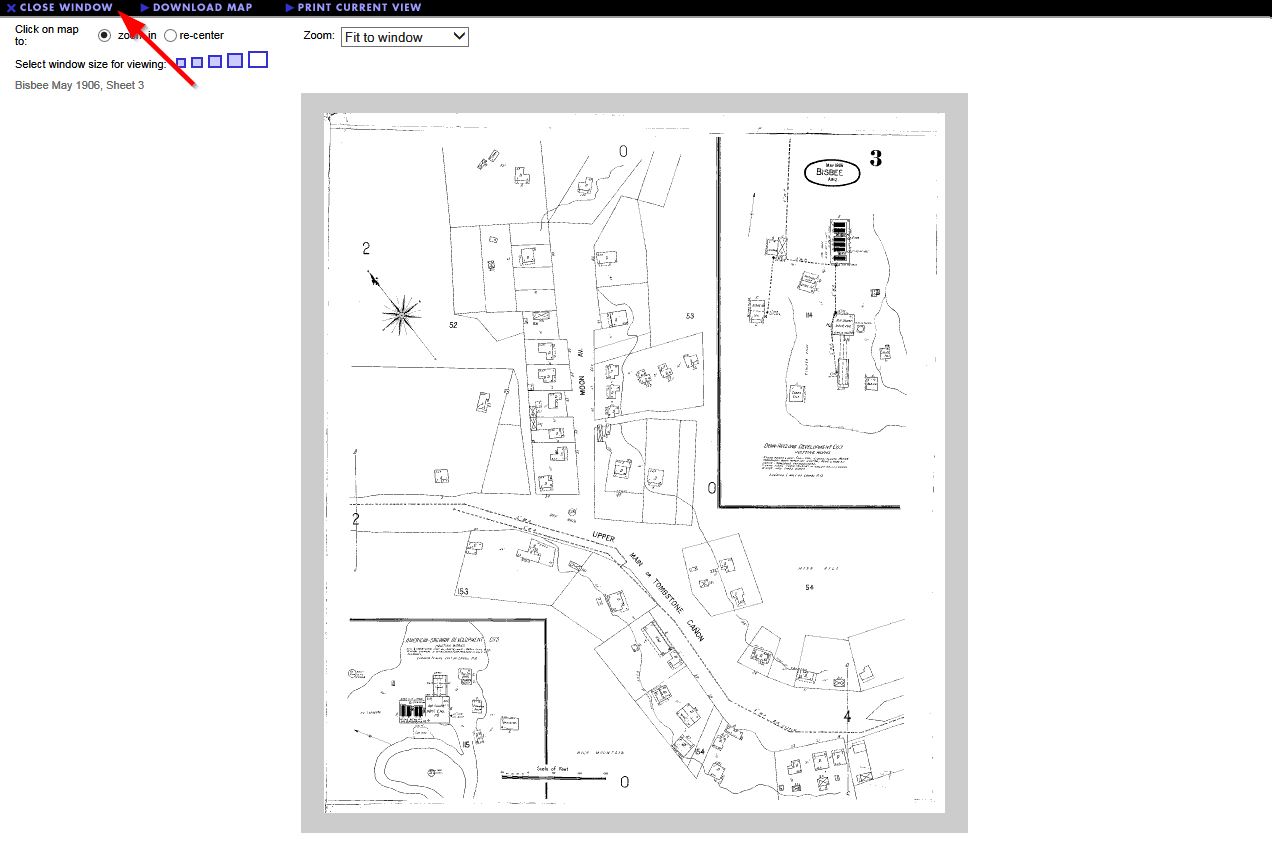 This will take you to the previous thumbnail page.