Managing Group News Page
To create a Group News Page:
1. Log into Factiva using the Admin Account
2. From the News Pages menu, select Manage Group News Pages: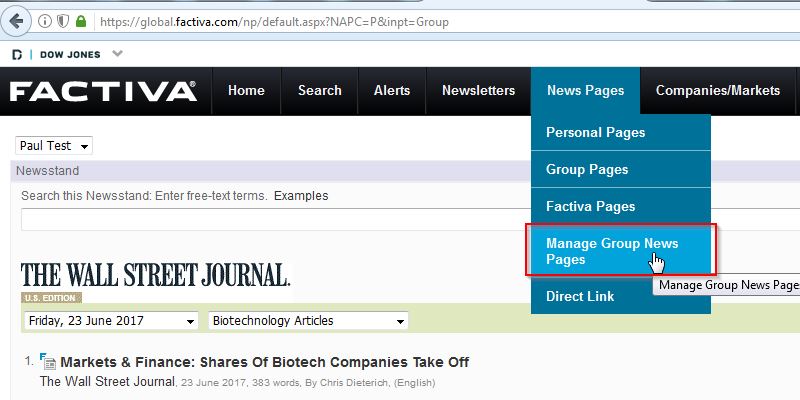 3. Click Create New Page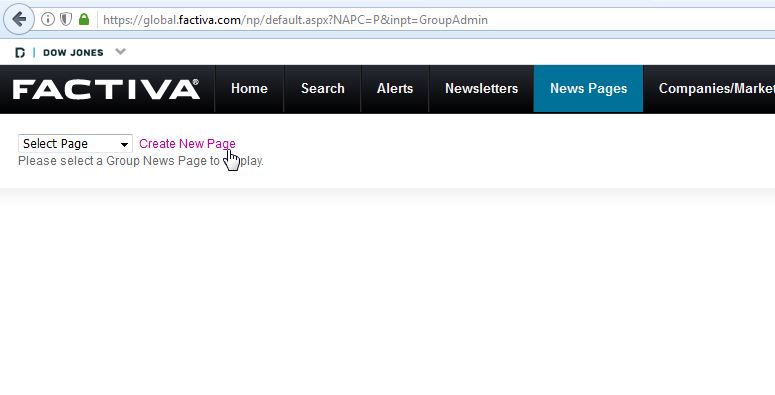 4. From the Wide Column section, select Newsstand and click the Add button
5. Name the news page and click Save

6. Select the publications and sections you would like to appear and click add. Click Save button when finished.