1.  Begin by navigating to the
Saved Searches
section of your My Research account: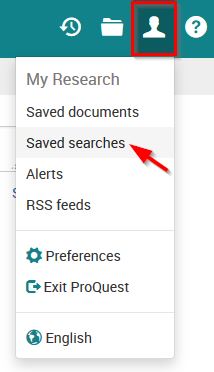 If you do not see this option, you will either need to sign into or create a
My Research
account. 
If you do not know your login credentials or need assistance creating an account, please contact technical support.

2.  Choose whether you want to combing the searches using the Boolean operator AND or the Boolean operator OR: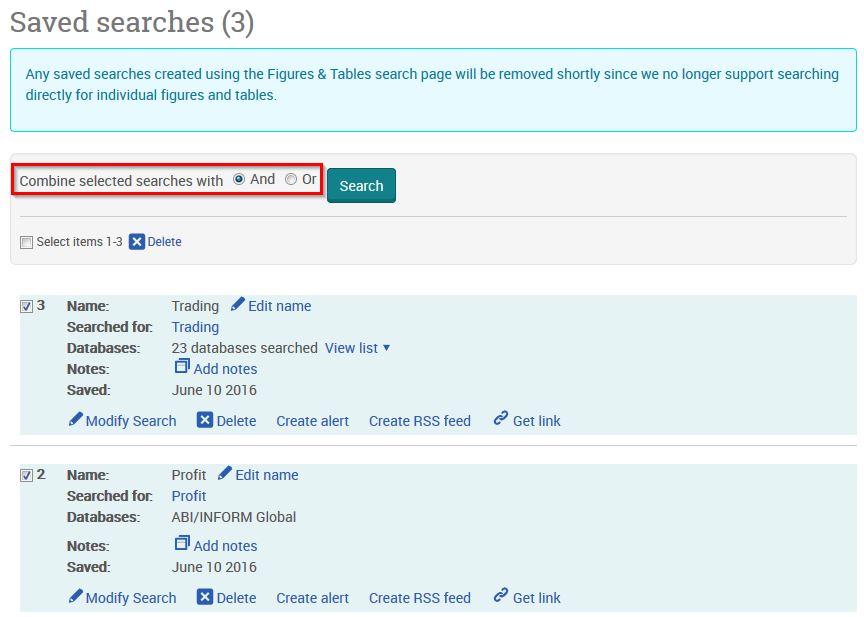 3.  Checkmark
at least two
of your searches: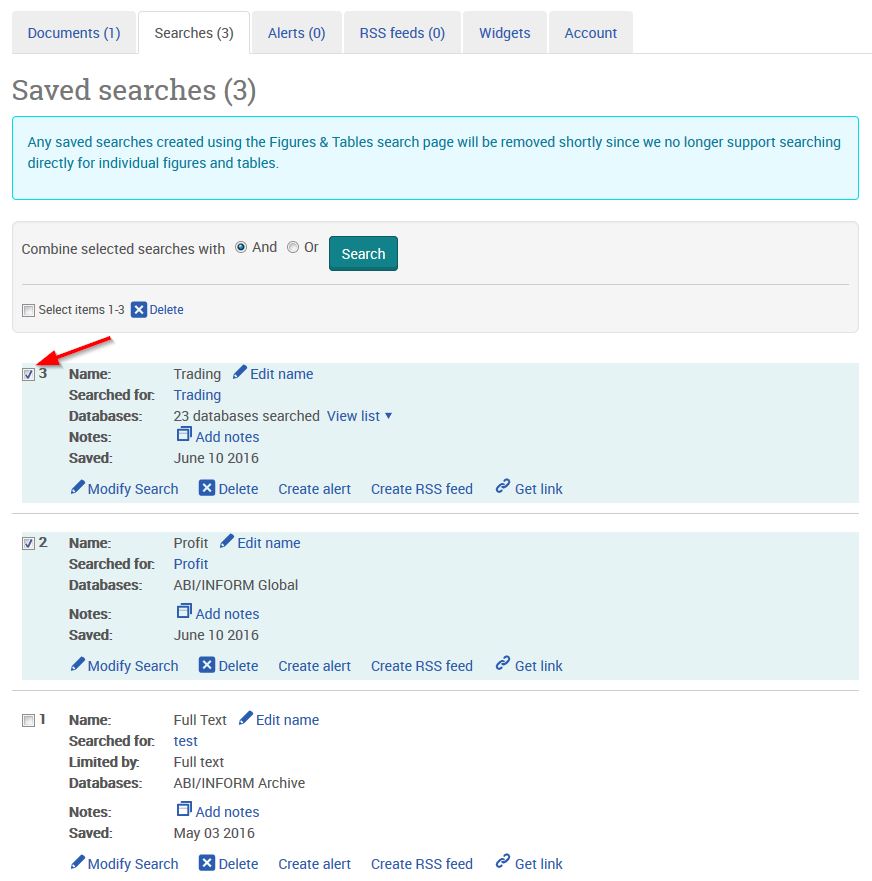 4.  Click
Search
and view the combined results.