How do I export and save a title list of migrated MiL titles upgraded to Ebook Central?
1. Go to your 
LibCentral 
site 
2. Go to the 
Collections -> Manage Lists
section and select "
MiL Titles (For MARC/URL only) (<total # titles>)
" list from the drop down.  (total # titles will vary depending on how many were migrated from your MyiLibrary holdings)
Example, below: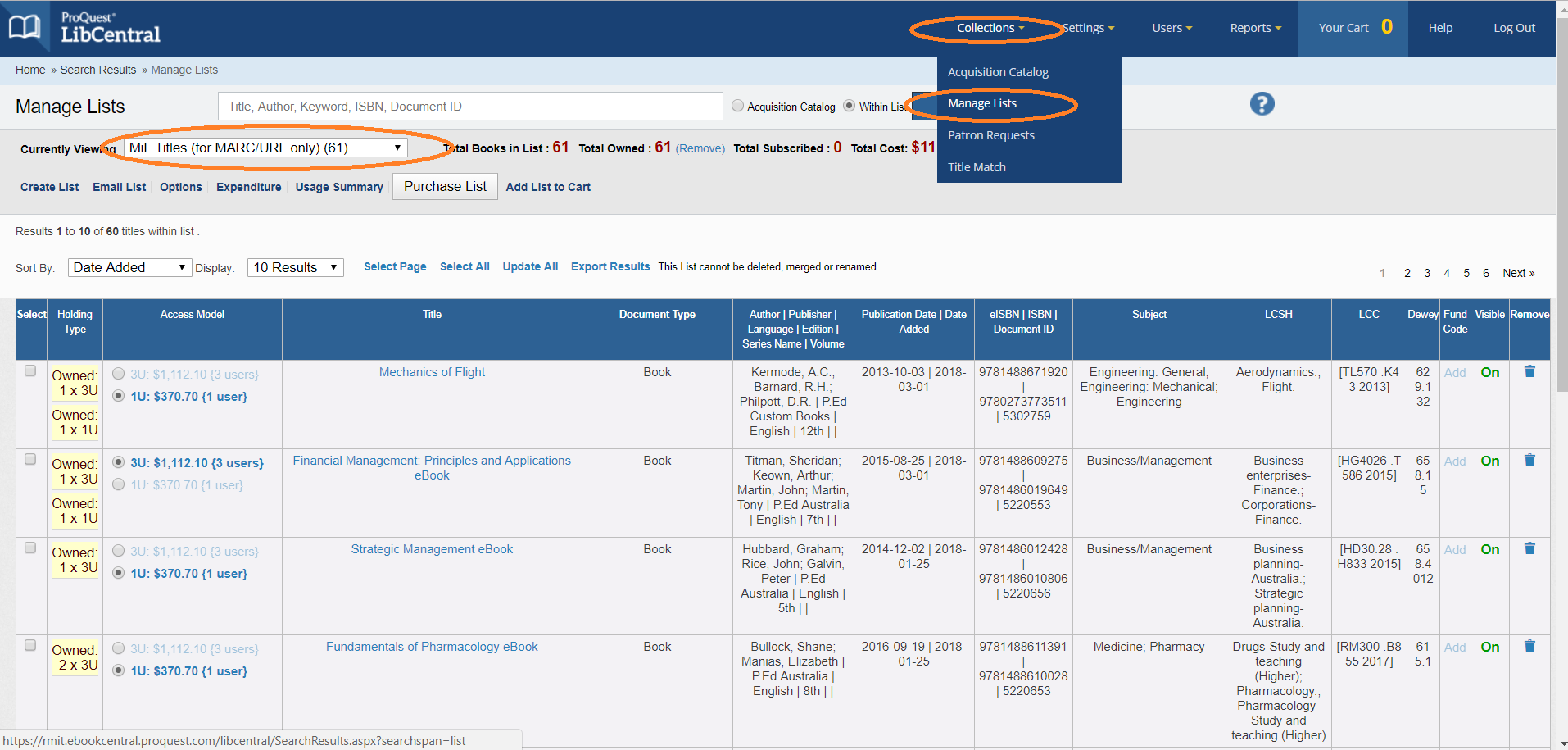 3. Click on the "Export Results" link to initiate the download process: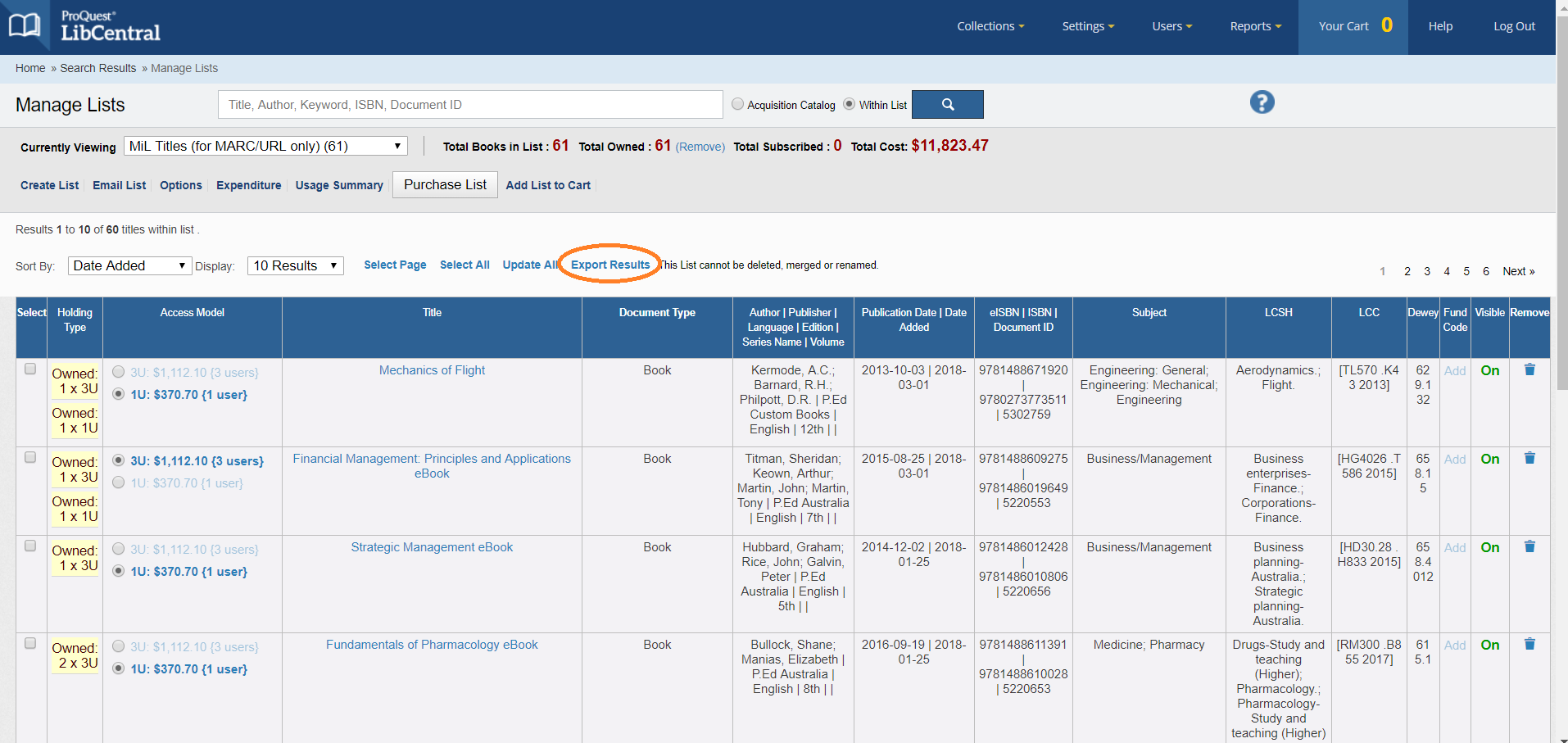 4. Then select CSV and/or desired MARC file type checkbox, select download or email options, and Click on the "Export" button to download or email the file.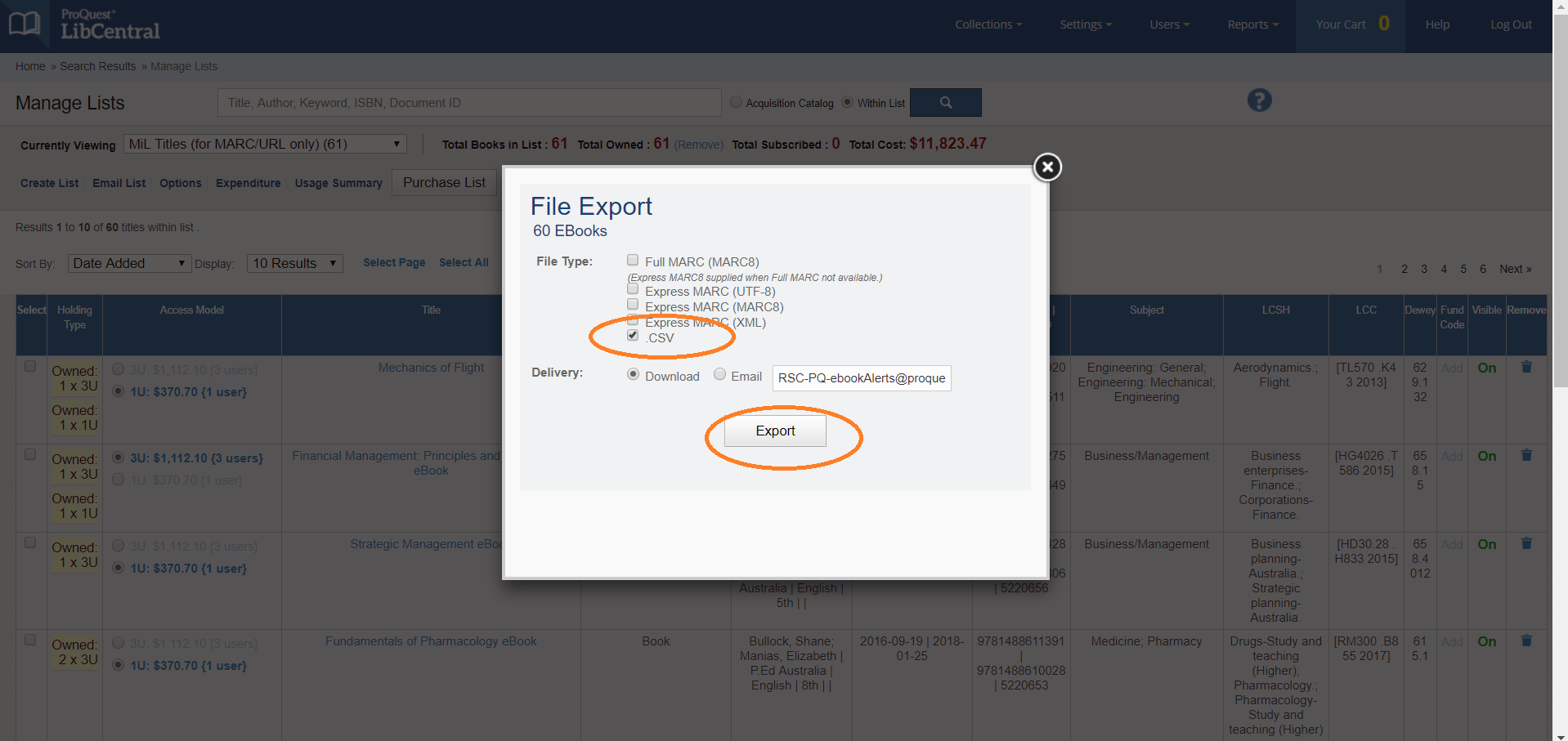 Please Note:
For titles that were held in both your MiL and Ebook Central collections prior to upgrade, they will not be included in this list.  This title list will only include titles that were unique holdings on MiL.  
If you owned a title on MyiLibrary with an additional copy on Ebook Central (or access to the title via a subscription on Ebook Central), that title will not be included. This is because the purpose of the list is to allow you to update your MARC records or access URLs for titles formerly in MyiLibrary to the correct Ebook Central record/URL. For titles held on both platforms, you already would have received the MARC record for Ebook Central.