Where can I change my administrator password for ProQuest academic platform?
To change your administrator password, please login ProQuest Administrator Module (https://admin.proquest.com) with your current login combination, then click on Administrator Settings on the left menu.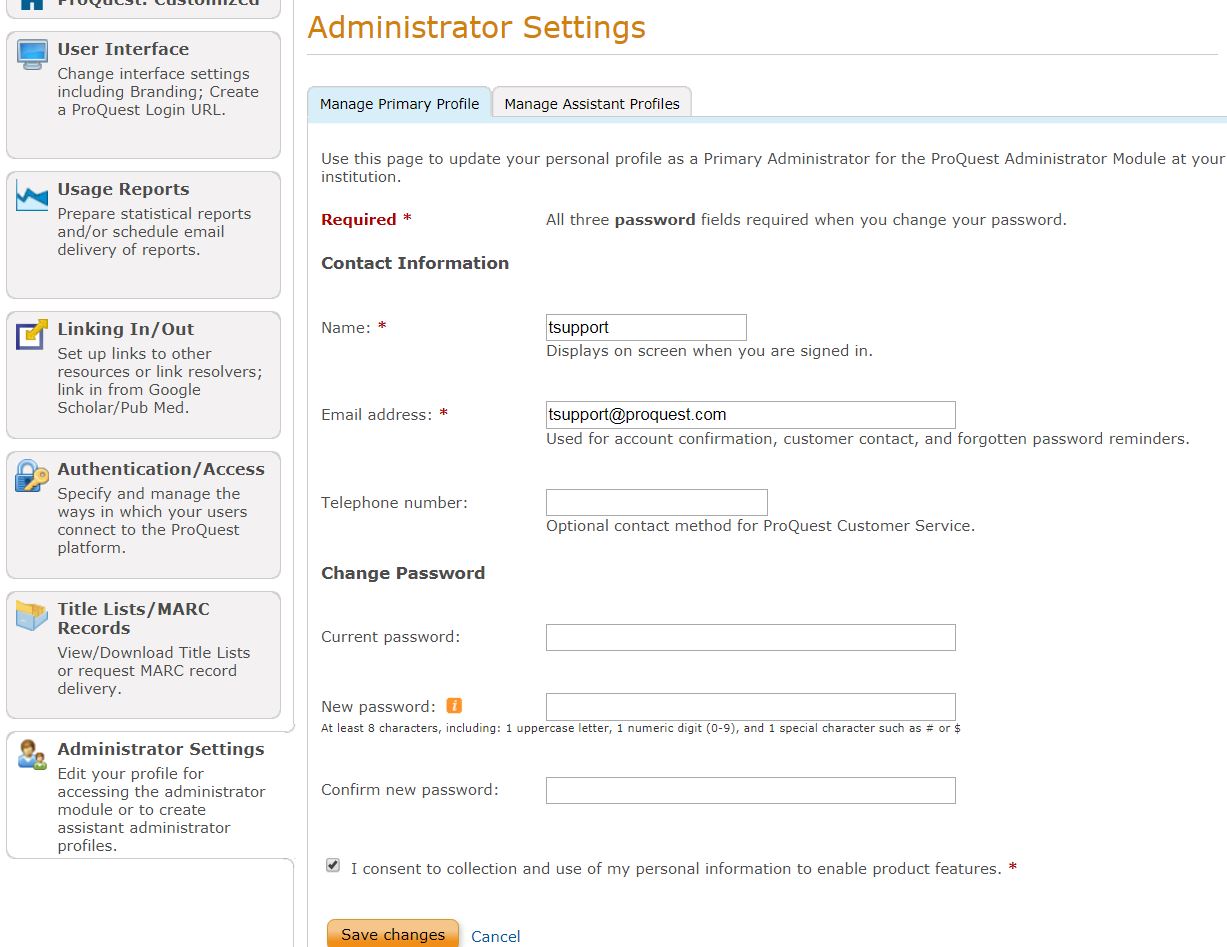 On this page, you could manage your administrator account. You could also manage the assistant accounts.