null
How do I turn Accessibility Mode On or Off on my Ebook Central account?
If you are using a screen reader, the option to turn accessibility mode on or off will be read out by your screen reader. See 
Ebook Central: Accessibility Mode for Screen Readers
If you cannot turn it on using a screen reader, after you have signed into your Ebook Central bookshelf account online, bring up the
Profile page
by clicking on the
Settings -> Profile
menu items located on the top right corner of the page:

Scroll further down the Profile page to click on the options whether to enable the Accessibility Mode (or disable):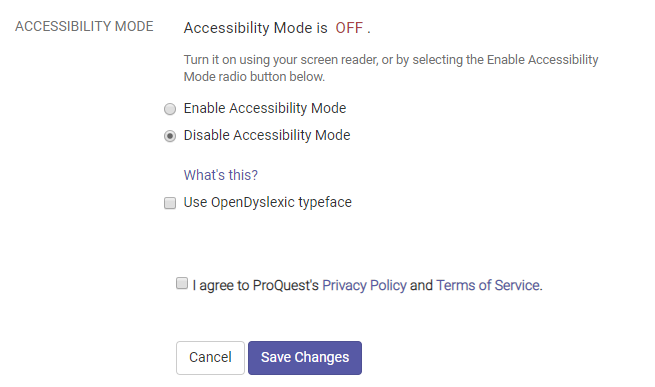 When finished be sure to:
1.
Check
the
privacy and terms of service box
2. And hit the
Save Changes
button to complete the process.