How do I stop my video playback from Buffering?
If you are viewing a video on Alexander Street and find that it does not play smoothly or is buffering because of local network issues, then you can always lower the quality of the video using the 
Quality Levels
 button on the play bar. The lower the number the lower the quality.
For search.alexanderstreet.com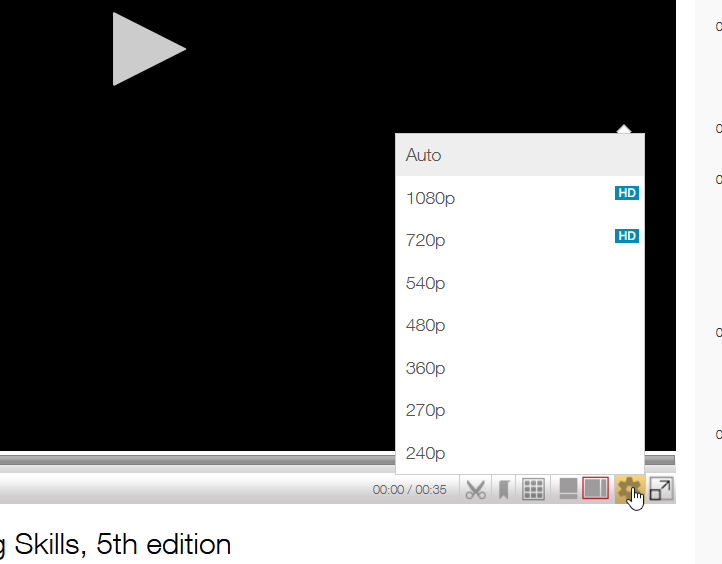 For video.alexanderstreet.com